Input From Associations and Societies Crucial in Times of Rapid Change
By Cheri L. Canon, MD, ABR Governor, and David Laszakovits, MBA, ABR Communications Director
2021;14(4):3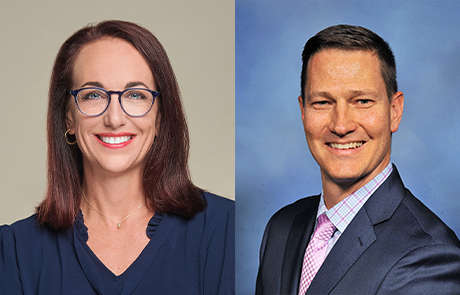 The ABR relies on relationships with our colleagues across the radiologic disciplines to provide perspectives at multiple levels. Some of these are informal, including those with our volunteers who have leadership roles in specialty societies. Others are more defined, such as standing meetings between the ABR and society representatives. We also have advisory committees for each discipline that we count on for critical assessment of our policies and communications, both existing and proposed.
The benefits of these conversations are magnified during times of rapid change and unanticipated challenges, especially when they have the potential for unintended consequences. Diverse inputs are also critical when there are disparate impacts on various stakeholders. This was especially evident during the first half of this year as we sought input on the ABR's draft policy for residency leave, but we also relied on a series of iterative discussions as we designed the remote exams during the COVID pandemic in the second half of 2020. These major initiatives, and several minor ones, succeeded, in large part, because of the thoughtful conversations that challenged our existing assumptions.
Beyond the input that these interactions offer, we value the opportunity to share detailed rationales for our processes with current and future leaders in the field. Expanding that background is useful to establish an understanding of how our programs relate to our mission and, more important, how we might serve radiologic professionals in the future.
We also look forward to the opportunities that the societies provide for us to communicate at scientific and educational meetings. As these meetings resume later this year, our team will have representatives available to answer questions and listen to suggestions for improvements in our programs.
---
Help spread the word