Former ABR Trustee Remembered for Life of Service
By Vincent P. Mathews, MD, Former ABR President
2023;16(4):11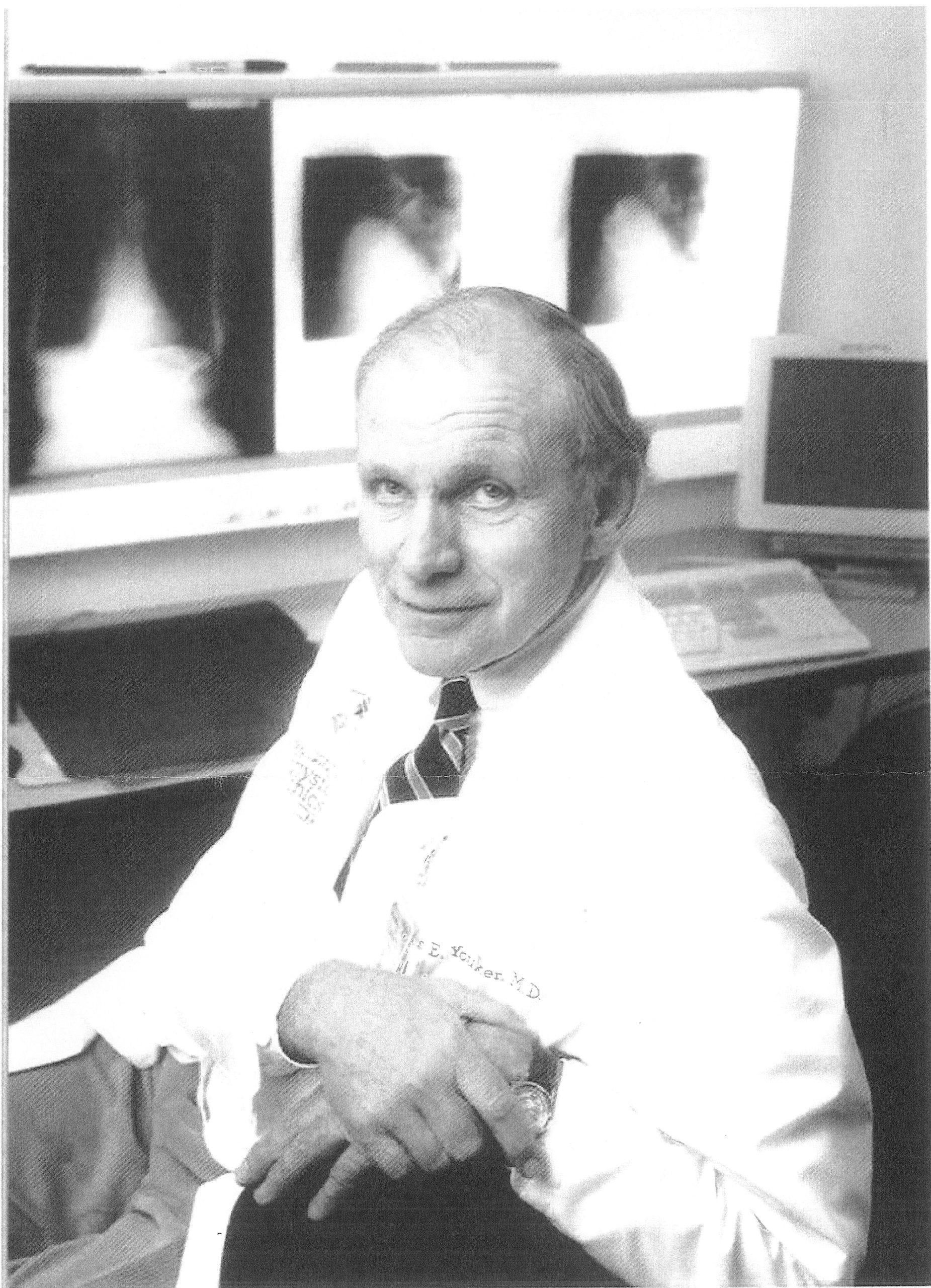 It is with great sadness that we note the passing of Dr. James Youker, former ABR volunteer and trustee, on June 12 at Angel's Grace Hospice in Oconomowoc, Wisconsin.
Dr. Youker's life was one of service – to the medical community, to our nation, and to patients. Born in Cooperstown, New York, Dr. Youker stayed in his home state for both his undergraduate degree from Colgate University and his medical doctorate from the University of Buffalo School of Medicine. His residency in radiology at the University of Minnesota was briefly put on hold for two years due to military service as chief of radiology at a U.S. naval hospital. Following residency, Dr. Youker held positions at the Medical College of Virginia, the University of California San Francisco, and as a Research Fellow at the University of Lund in Sweden before accepting a position as chair of radiology for the Medical College of Wisconsin in 1968.
Dr. Youker led the MCW Department of Radiology for 45 years. His length of service granted him the distinction of being the nation's longest serving academic chair at the time, and his leadership would inspire his residents and faculty to such a degree that he would see their children grow up to become radiology residents, still under his tutelage. He holds gold medals, the highest level of award and distinction, from the Association of University Radiologists, the Radiological Society of North America, the American Roentgen Ray Society, and the American College of Radiology.
Dr. Youker was nationally recognized and respected from decades of leadership to the radiology community. From 1979-1985, he chaired the Conjoint Committee on Diagnostic Radiology at the NIH, which served to enhance research and education in radiology nationally. He also chaired the Radiology Residency Review Committee of the Accreditation Council for Graduate Medical Education from 1988-1990. He was an examiner for ABR oral exams from 1980-2011 and served as an ABR trustee from 1993-2003. He also served on the ACR/ABR Joint Committee on Maintenance of Certification in 2001-2002. He was a member of the American Board of Medical Specialties (ABMS) Executive Committee from 1996-2002 and served as its President from 2000-2002. He holds the distinction as the only radiologist to hold this leadership role at ABMS.
Upon his stepping down as department chair in 2014, MCW established the James E. Youker Endowed Professorship in Radiology to honor Dr. Youker's many legacies, some of which were recounted in the interview Dr. Youker gave for The History of MCW – Our Voices, Our Legacies.
Dr. Youker was an inspiration, admired and respected by his colleagues and trainees, cherished by his patients, and loved by his family. His passing is an enormous loss for his family, friends, MCW, the medical profession, and the patients and students he affected.
---
Help spread the word