Mary S. (Mimi) Newell, MD, is making certain that her free time will be limited this year. Dr. Newell recently joined two committees dedicated to Continuing Certification (formerly Maintenance of Certification): one for the ABR and another for the American Board of Medical Specialties (ABMS).
Add the fact that she's a member of the ABR Board of Governors and it's clear that Dr. Newell's volunteer card is full. Her "day job" includes widely varied responsibilities at the Emory University School of Medicine and Winship Cancer Institute.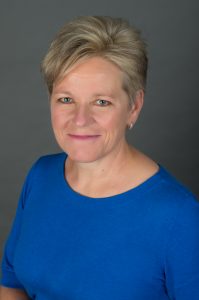 "I am busy in a good way, serving as chair of the ACR BI-RADS Committee, which is really exciting and eventful as we are working on a new (sixth) edition of the Atlas, which will be released in early 2023," she said. "I am also chair of practice parameters and technical standards for the ACR, with new and revised documents undergoing review over the next several months. Additionally, as a board member of the Society of Breast Imaging, I am currently the scientific chair for the 2022 symposium, and will shift to symposium planning duties in March for the 2023 meeting."
The ABMS committee has representatives from all 24 Member Boards. The work gives members many opportunities to interact with someone from every board, a valuable experience given the diversity and size difference of their organizations. Internal Medicine, for example, has almost 10 times as many diplomates and candidates as Colon and Rectal Surgery.
"It's inspiring to see a group of such widely diverse and accomplished people come together for the purpose of making Continuing Certification as good as it can be," Dr. Newell said. "I'm honored and I'm enjoying it."
The committee's duties take on more urgency with the approval last year of new Continuing Certification standards.
"This ABMS committee will create metrics to make sure that all Member Boards are compliant," she said. "So that will be very interesting, developing meaningful metrics — ones that are relevant to all the boards and physicians — while making sure the interests of the stakeholders, including patients, are protected and fulfilled as well. It's a big charge, but it's also a fascinating one. I really look forward to working with the committee on that."
Dr. Newell became chair of the ABR Diagnostic Radiology Continuing Certification Advisory Committee during the RSNA Annual Meeting in Chicago late last year. One of the committee's goals is to ensure that Continuing Certification continues to be valuable and easily accessible to diplomates. The ABR took a big step in that direction when it introduced Online Longitudinal Assessment in 2019 to satisfy Part 3 of what was then called Maintenance of Certification.
"The fact that 40% of diplomates who are answering OLA questions have agreed to be raters tells me that people are really engaged with this process," she said. "They want it to work and be even better than it is."
Committee members meet every quarter and represent academic and private practice from across the country. There also are advisory committees for Initial Certification broken down by discipline.
"I think one of the things that we've done particularly well the past couple of years as an organization is gather stakeholder feedback and act upon it," Dr. Newell said. "Every once in a while, there are things that we can't do. That's the way it works. But stakeholder engagement the last few years has had a positive effect."
---
Help spread the word