According to the National Institutes of Health (NIH), Native Hawaiians and Pacific Islanders suffer from among the highest rates of heart disease, hypertension, asthma, cancer, and diabetes compared with other ethnicities.
The NIH reports that the population also continuously experiences obstacles to accessing healthcare, including lack of insurance coverage, language barriers, and living in less-populated areas.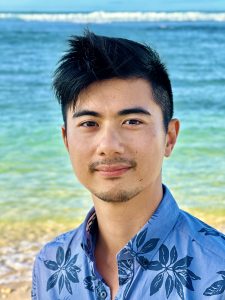 A Native Hawaiian, Kekoa Taparra, MD, PhD, says 10 members of his family have contracted cancer and encountered hurdles when seeking treatment. Outside of Honolulu, specialized care is hard to find.
"I've had family members who couldn't get care even when they were diagnosed with widely metastatic disease and really struggling with pain," said Dr. Taparra, who's a fourth-year radiation oncology resident at Stanford University. "They couldn't fly to Oʻahu because of cost, time, or ability to get on a plane." 
Twenty years ago, his 4-year-old cousin Kaleo was diagnosed with a form of neuroblastoma. Dr. Taparra was 13 at the time. 
"I remember he was healthier before and just paler when I saw him," Dr. Taparra said. 
Kaleo's parents made the difficult decision to relocate from Kauaʻi to Portland, Oregon, given the high cost of living and fewer work opportunities on the islands. Despite having access to care on the continental US, Kaleo died a year after being diagnosed. His passing only reenforced Dr. Taparra's beliefs about cancer.
"Growing up, I thought that cancer was something that Native Hawaiians get diagnosed with and die," he said. "I didn't think that there was any cure. I didn't think that there was something that you could do about it."
College changed his mind
His opinion changed when he went to college at Fairfield University, a small Jesuit school in Connecticut where he also was on the swim team. Originally interested in marine biology, the chance to concentrate on a disease that was so personal caught his attention when he was presented with research opportunities in molecular and cellular biology.
"It was cancer-related," Dr. Taparra said. "I definitely was interested in it."
After graduating as valedictorian from Fairfield with a biology degree, Dr. Taparra furthered his cancer research while earning his PhD in cellular and molecular medicine at Johns Hopkins University. He also met the man who became his most influential life mentor, a physician who would ultimately influence his career path.
Phuoc Tran, MD, PhD, now a professor and vice chair of research of radiation oncology at the University of Maryland School of Medicine, ran a lab in the John Hopkins Cellular and Molecular Medicine Program. Dr. Tran's lab studies molecular mechanisms of tumor development, tumor progression, and treatment resistance using genetically engineered mouse models.
"You get one grad student like this every once in a while," Dr. Tran said. "I was just lucky that he chose our lab.
The lab concentrates on lung cancer, prostate cancer, and gastrointestinal cancers such as liver and pancreatic. With his family's cancer history, Dr. Taparra was impressed that people were trying to find solutions.
"(Dr. Tran was) the one who took me into the clinic for the first time and said, 'Let's go for a cure,'" Dr. Taparra said.
It didn't take long for Dr. Tran to notice his mentee's potential.
"After a year or two of being in the lab, he wanted to shadow me once or twice, and I told him, 'If this is something you're really interested in, you could absolutely undergo the training and be an amazing oncologist,'" Dr. Tran said. 
When the time came to apply for residencies, Dr. Taparra tried an old favorite, Stanford. It's also the place where Dr. Tran trained. 
"He's a beloved alumnus of the program," Dr. Taparra said. "Stanford has been my dream school since I was a kid."
Stanford training has him prepared
Dr. Taparra said training at Stanford has enabled him to work with young patients from back home.
"Some kids who live in Hawaiʻi come to California for treatment, as pediatric oncology care is limited on our islands," he said. "I have seen a quite a few Pacific Islander patients even during my time in residency at Stanford."
The two doctors remain in touch. Dr. Taparra knows he has much to learn, and Dr. Tran is ready to assist. 
"There are many ways to produce a PhD candidate and, eventually, a doctor in the biological sciences," Dr. Tran said. "You have to make sure that your philosophies on learning and life align because it is a lifelong relationship."
The Obama Foundation recently named Dr. Taparra one of 100 young people who are creating sustainable changes in their communities. His mentor is confident that Dr. Taparra will do everything possible to help his native people. Dr. Tran said his former student could go in several directions: researcher, clinician, or even elected official. 
"Asians fare reasonably well with most cancers," Dr. Tran said. "Pacific Islanders and Native Hawaiians do very poorly. Whether that's biological or societal/cultural, he's going to try to figure it out."
---
Help spread the word