Pandemic Changes ABR Human Resources' World
2022;15(2):10
By Rodney Campbell, ABR Communications Manager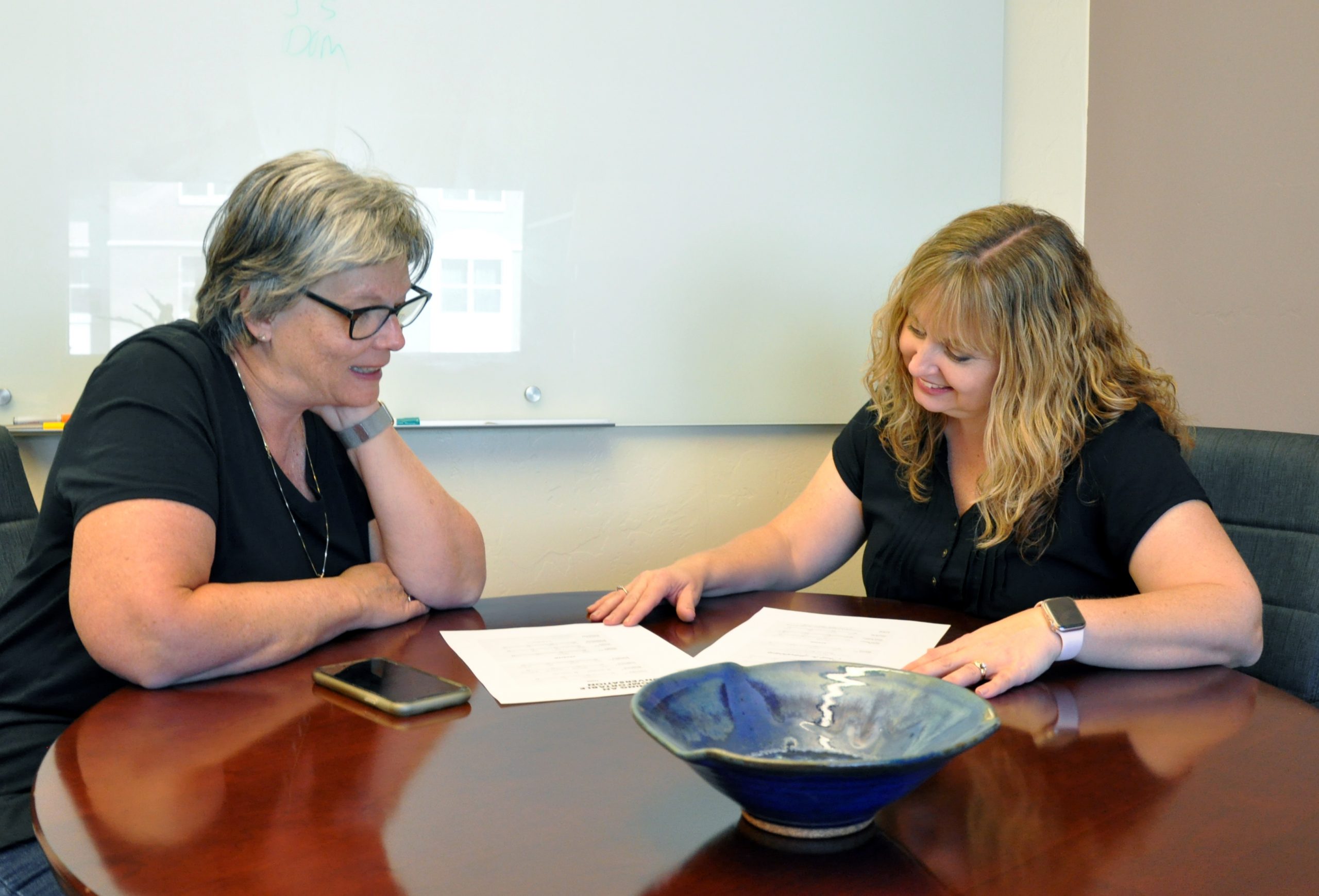 COVID-19 created a new reality for people around the world. The virus' impacts have been beyond challenging for human resources teams, including the ABR's.
Before March 2020, most ABR employees worked every day at the organization's headquarters in Tucson. Remote work mostly was reserved for the exam editing team and a few employees who lived outside Arizona.
One devastating pandemic later, all that has changed. Some employees still come to the building but most work from home at least a few days a week. The HR team has had to expand its recruiting efforts nationally for select positions because the local market is limiting.
"Especially in the IT world, it's gotten really difficult to find quality people at affordable salaries," said ABR Managing Director Karyn Howard. "We've had to be willing to consider anybody in just about any state."
Potential employees also are increasingly interested in fully remote work. ABR HR Manager Brooke Smith said an ongoing search for a finance position has been slow because the person will sometimes need to come to the office, limiting the search to Southern Arizona.
"I am certain that if it were a remote position and we could source the U.S., I would get considerably more candidates," she said. "Since it's hybrid, then we're specific to Tucson because you have to come in, even if it's only occasionally."
When the ABR Board of Governors determined in 2020 that the organization would go to fully remote exams as a result of COVID, Howard and Smith were faced with another hiring challenge. The new oral exam platform called for seasonal employees to be hired as "navigators": staff who would "accompany" oral exam candidates through their exam-day experience (through a Webex link), mostly in case they faced technical difficulties.
The navigators would be needed only a few days a year so finding qualified people who also were available was tough. In addition, the HR team wasn't sure how long the navigators would be required because of the changing nature of remote exams.
To make matters more difficult, more than 70 navigators needed to be hired and trained by early 2021, when remote exams started. Howard and Smith began working with a temp agency in the summer of 2020 to prepare for a packed 2021 schedule that included exam administrations that were canceled the previous year.
"It turned into, 'We need you as navigators. Wait, anybody interested in working full-time for the next month? OK, actually, we need you for another month,'" Smith said.
On-the-job training revealed several navigators who were talented enough to become full-time staff. Those former navigators now fill critical needs in exam development and delivery, certification services, and project management.
"That's probably the best interview we could put anybody through because we threw a lot at them and it was an ever-evolving situation," Smith said. "Those whom we brought on were ones who could navigate that well."
Remote exams have changed the way staff interacts with candidates. Gone are the days when we worked directly with examinees at test centers in Chicago and Tucson. The new format is a huge plus for candidates, who no longer have to travel to take exams.
"We've started to put a lot of focus into our culture and how we maintain it at the level that it was before we left," Howard said. "Team-building is different now. You don't have in-person exams. You don't get to see candidates and interact with them. So that connection is really key for us right now because we don't want this to be just a job. We want it to be, 'I am part of the ABR. These candidates are my people and I'm taking care of them.'"
While the change in platforms made working from home easier, staff no longer gets together in person to perform the organization's most important task. Since the Tucson exam center is on the first floor of ABR headquarters, employees from all departments worked side-by-side on exam days.
"Unless I want to walk down into the exam center and see it, it's invisible," Howard said. "It wasn't that way when exams were in person because there was just too much activity around. Now it's hands-on for a small number of people, and even they aren't in the building or sitting next to each other."
Howard, Smith, and ABR Executive Director Brent Wagner, MD, MBA, tried to reopen the building numerous times from 2020 to 2022. Every time a date was set, COVID cases would surge or a new variant would pop up.
Eventually, it was determined that work was going well in the remote environment and a full reopening was shelved. At the moment, only vaccinated employees and volunteers are allowed inside the building.
"We kept thinking that it was going to end and then we could do things the way we used to do them," Smith said. "It took us a good year and a half to go, 'OK, clearly, that's never happening.'"
---
Help spread the word