To better ensure the health and safety of our candidates, the ABR has committed to a remote exam platform starting in 2021. The decision was made after weeks of consultation with key stakeholders, including candidates, programs, associations, and societies. We are continuing those discussions as we move forward in our exam development process.
Transitioning from in-person to remote exams will take substantial effort and we want to keep our stakeholders informed. Please bookmark this page or follow us on Twitter to check for updates. We appreciate everyone's interest as we work to build a new way of delivering exams.
For more information on initial or continuous certification, please contact us at information@theabr.org or (520) 790-2900. For more information on COVID-19's effects on our exams, please click here.
September 28
Exam Delivery is Changing, but Content will Remain Consistent
With the best interests of our candidates in mind, we are moving to remote computer-based and oral exams in 2021. Despite the changes, one thing will stay the same: exams will continue to be developed by radiology and medical physics professionals who will ensure consistency of content.
Hundreds of volunteers help develop content for ABR exams. All give their time to ensure that our exams are fair and relevant to the candidates who take them. They have continued working remotely with our staff to make sure we have sufficient content even as we offer an expanded exam schedule next year.
Exam format and delivery logistics must change to accommodate remote exam locations and inevitable technical challenges. New break schedules and nursing mother accommodations are being discussed in addition to many other exam logistics. None of these developments will impact the amount or quality of content included in our exams.
Anyone with questions may contact our certification services team at information@theabr.org or (520) 790-2900.
September 23
Dr. Wagner Presentations on Remote Exam Development Progress
ABR Executive Director Brent Wagner, MD, MBA, recently hosted remote exam updates with multiple stakeholder groups representing the four specialties we certify. The following are recordings from those collaborative sessions. Anyone with questions should contact our certification services team at information@theabr.org or (520) 790-2900.
September 17
Update on Preparations for Remote Computer-Based Exams
September 11
The Value of Working with Stakeholders on Remote Exams
September 3
ABR Executive Director Talks About Planning Exams
August 19
Partner Chosen to Provide Insight on Establishing Remote Exams
In an effort to make remote oral and computer-based exams optimal experiences for candidates, we are partnering with Gartner, one of the world's leading research and advisory companies.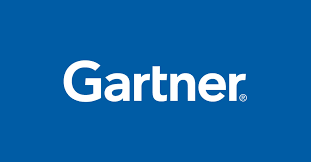 Gartner is providing business insights, advice, and tools to help us meet the challenges of delivering remote exams. The areas in which we are consulting with Gartner include vendor selection, cyber security, purchasing, compliance, and development strategies.
We are confident that Gartner's vast experience, which includes serving more than 14,000 businesses and nonprofits across 100 countries, will assist us in developing remote exams that exceed the expectations of our candidates.
August 18
Core Exam Will Be Held Over Three Days in 2021
One of the changes for the DR and IR/DR Core Exam remote administrations in 2021 will be extending the delivery from two days to three days.
The revision is primarily being made to account for factors beyond our control — Internet connectivity, power issues, etc. — which could result in exam interruptions. Additionally, a remote delivery will require modification to when breaks are offered and how exam content is accessed following a break. We don't have all the details worked out on how the three-day exam will be structured; we will share that information as soon as it's available.
The Core Exam is scheduled for February 1-3 and 8-10; June 2-4 and 7-9; and on November dates that will be determined and announced soon.
August 6
Q&A with ABR IT Director Scott Segal About Remote Exam Development
Work is going on behind the scenes to set the stage for us to begin delivering remote exams next February. Scott Segal, our IT director, is the point person for many of those efforts. He took a few moments this week to answer questions about the process.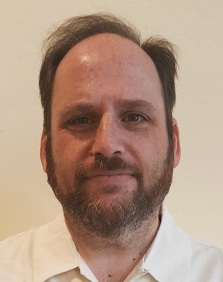 What is the biggest challenge in switching to remote exams?
I think the hot-button issue is going to be delivering an exam that meets the high standards of the ABR for security, content, and, most importantly, examinee experience.
What are you doing to ensure that examinees feel confident using the new system?
There are some very specific challenges to giving a remote exam, so we are taking extra time and effort to mitigate risks as much as possible. For both computer and oral exams, we will give examinees advance access to the system to verify compatibility and get comfortable with the new interface.
Exam security is always a concern. How will that be handled?
Security is being addressed at multiple levels. Both ABR content as well as any information about examinees that they provide during the exam must be protected. We are working to increase the security of the ABR network and applications. This is a constant struggle and we supplement our internal staff with outside security experts.
How will the new exam delivery platforms be developed?
For computer-based exams, we are talking to a wide range of vendors and conducting extensive research on existing platforms. This should allow the Board of Governors to make the best decision possible to optimize the examinee experience. For oral exams, we are building new software that will allow the ABR to deliver an exam that replicates as closely as possible the experience examiners and examinees had when the exam was in person. We also seek to minimize, as much as we can, the stress for the candidates as they go through this process.
July 30
2021 Exam Dates Announced
The ABR Board of Governors this week determined remote exam dates for the first half of 2021. Dates for the second half of the year will be established shortly and posted here.

July 21
Stakeholder Calls Inform Exam Planning
Last week, the ABR convened meetings with initial certification stakeholder groups to solicit feedback about the move to remote exams. During these meetings, we provided a high-level overview of the remote approach for both our computer-based and oral exams.
ABR computer-based initial certification exams will take place in a remote location of the candidate's choosing, provided that place meets a few basic requirements. Remote computer-based exams are not likely to be given at commercial testing centers (e.g., Pearson VUE) or ABR centers. The exams will use an ABR-developed exam interface similar to what has previously been used for computer-based exams. In addition, we will likely use a third-party vendor to handle exam-day security and remote monitoring. We will provide additional details about the requirements when we know more.
The oral exam will use an ABR-developed platform that will combine remote proctoring with video conferencing. As with the computer-based exams, candidates will have the freedom to select a location, but it must meet a few basic requirements. The details about exam-day location and other logistics are still in development and will be communicated when we have more information.
Many thanks to the leadership and staff of all the organizations that so thoughtfully engaged with us (listed below). We truly appreciate the collaboration as we begin this important endeavor and look forward to continuing the dialogue as we move forward.
As mentioned in previous communications, we'll be sharing more information on exam dates for 2021 by August 1.

Organizations   
Association of Program Directors in Radiology (APDR)
Association of Program Directors in Interventional Radiology (APDIR)
Society of Chairs of Academic Radiology Departments (SCARD)
American Alliance of Academic Chief Residents in Radiology (A3CR2)
Radiological Society of North America (RSNA)
American College of Radiology, Resident and Fellow Section (ACR RFS)
Accreditation Council for Graduate Medical Education, Review Committee for Radiology (ACGME-RC)
IC Advisory Committee for Diagnostic Radiology
Association of Directors of Radiation Oncology Programs (ADROP)
Society of Chairs of Academic Radiation Oncology Programs (SCAROP)
Association of Residents in Radiation Oncology (ARRO)
Society of Directors of Academic Medical Physics Programs (SDAMPP)
IC Advisory Committee for Medical Physics
Society for Interventional Radiology (SIR)
Society for Interventional Radiology, Early Career Section (SIR ECS)
Society for Interventional Radiology, Residents, Fellows and Students (SIR RFS)
---
Help spread the word