ABR Will Miss Fellowship Engendered by Retiring AED Don Frey
by Matthew Podgorsak, PhD, Kalpana Kanal, PhD, and Robert Pooley, PhD, ABR Trustees
2020;13(4):5
The ABR has a long history of exceptional service by distinguished medical physicists. Don Frey, PhD, certainly fits within this cohort, being a well-known and well-respected medical physicist who has contributed at a high level not only to the field of medical physics but also to the mission of the ABR throughout his career. Don became involved with ABR activities in 1996 as a committee member and examiner. This was followed by two terms as a diagnostic medical physics trustee (from 2006 to 2011), assistant executive director for Maintenance of Certification (MOC) (2007 to 2011), and associate executive director for medical physics (since 2012). After almost 25 years of service to the ABR, Don has decided to retire at the end of July 2020.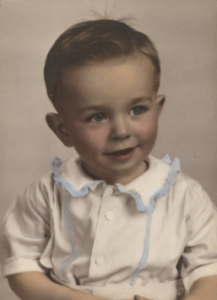 Don was born in Lackawanna, New York, a suburb of Buffalo, where he lived his formative years and attended various schools, ultimately graduating from Canisius College with a bachelor's degree in physics.
Buffalo holds a special place in Don's heart as that is where he met his wife, Pat, to whom he has been married for 54 years.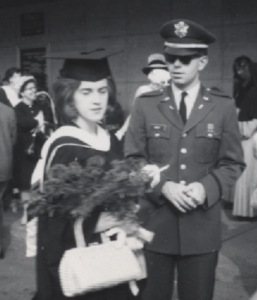 Shortly after getting married, Don and Pat moved to Columbia, South Carolina, where Don worked on his PhD in nuclear physics from 1965 to 1970. Don was part of the ROTC program throughout college, and after graduation, his military obligation needed to be fulfilled. The military, however, had many ROTC lieutenants in 1970, so Don was given an honorable discharge. At this point, as luck would have it, one of his PhD mentors suggested that Don reach out to the Medical University of South Carolina (MUSC) to see if it needed another physicist. Don was hired, and after some on-the-job training, he found that he liked medical physics and decided to dedicate his career to this profession. In 1977, he completed his ABR certification in radiological physics, a type of certification no longer offered that incorporated content from all three of the current medical physics disciplines.
Don is one of very few medical physicists who have spent their entire career at the same facility. He held a faculty appointment at MUSC starting in 1971, working his way from assistant professor to full professor by 1997, and then to professor emeritus upon his retirement in 2014. Along the way, he was appointed director of diagnostic radiology physics in 1987, mentoring and leading many junior physicists. A small sample of his many notable career accomplishments includes the study of early applications of mammography, implementation of computed radiography (CR) for mammography, and one of the first full PACS deployments within a radiology department in 1996. Don has numerous peer-reviewed publications and invited presentations, and he is the author of textbooks and research monographs on nuclear medicine technology and diagnostic radiology physics. He continues to speak on behalf of the ABR at many annual professional meetings, most recently during last year's AAPM meeting in San Antonio.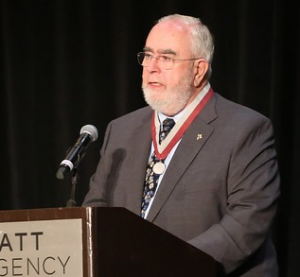 During his career, Don contributed significant volunteer effort to the profession of medical physics and has achieved many honors. He holds fellowships in the AAPM, ACR, and IOMP. Don served as president of the AAPM and CAMPEP, and he was elected the third vice president of the RSNA. Don served on numerous committees, often providing the necessary leadership to move our profession forward.
Don's career work was acknowledged by his medical physicist peers when he was awarded the Edith Quimby Lifetime Achievement Award by the AAPM in 2017. This award honors those AAPM members who have made notable contributions to the profession of medical physics during their careers. His first, and perhaps most valued award, however, came from the New York State Circulation Managers who honored him with their Award for Valor in 1955 for his efforts as a young paperboy to alert a family inside a burning home of their peril.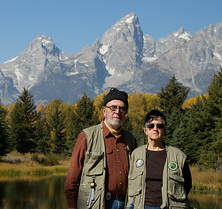 Don spent his career doing what he loved, and he continues to find tremendous curiosity in the technical world, but perhaps his greatest joy comes from observing the wonders of nature. He and Pat have throughout their lives been avid bird watchers, and their photographs of nature are legendary. Some of his most joyful times are visiting his children, Kate and Eric, who live in Arizona. Don fondly speaks of Arizona's wonderful opportunities for photography and outdoor experiences.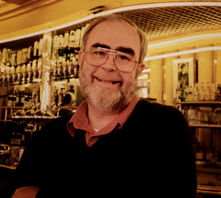 It is not often that one has an opportunity to interact with and learn from an eminent professional. It is even less often that such a mentor is also a true gentleman. Those of us who have worked with Don have been privileged to learn from a consummate medical physicist who loves his profession immensely, is very generous with his time, is incredibly patient with his explanations, and strives to always provide the best example for his colleagues. Don's camaraderie will be missed by his ABR colleagues, and we hope that our friendships will continue well into the future.
---
Help spread the word