For Turkish Radiologist, Volunteering Provides Chance To Teach and Learn
by Rodney Campbell, ABR Communications Manager
2021;14(1):12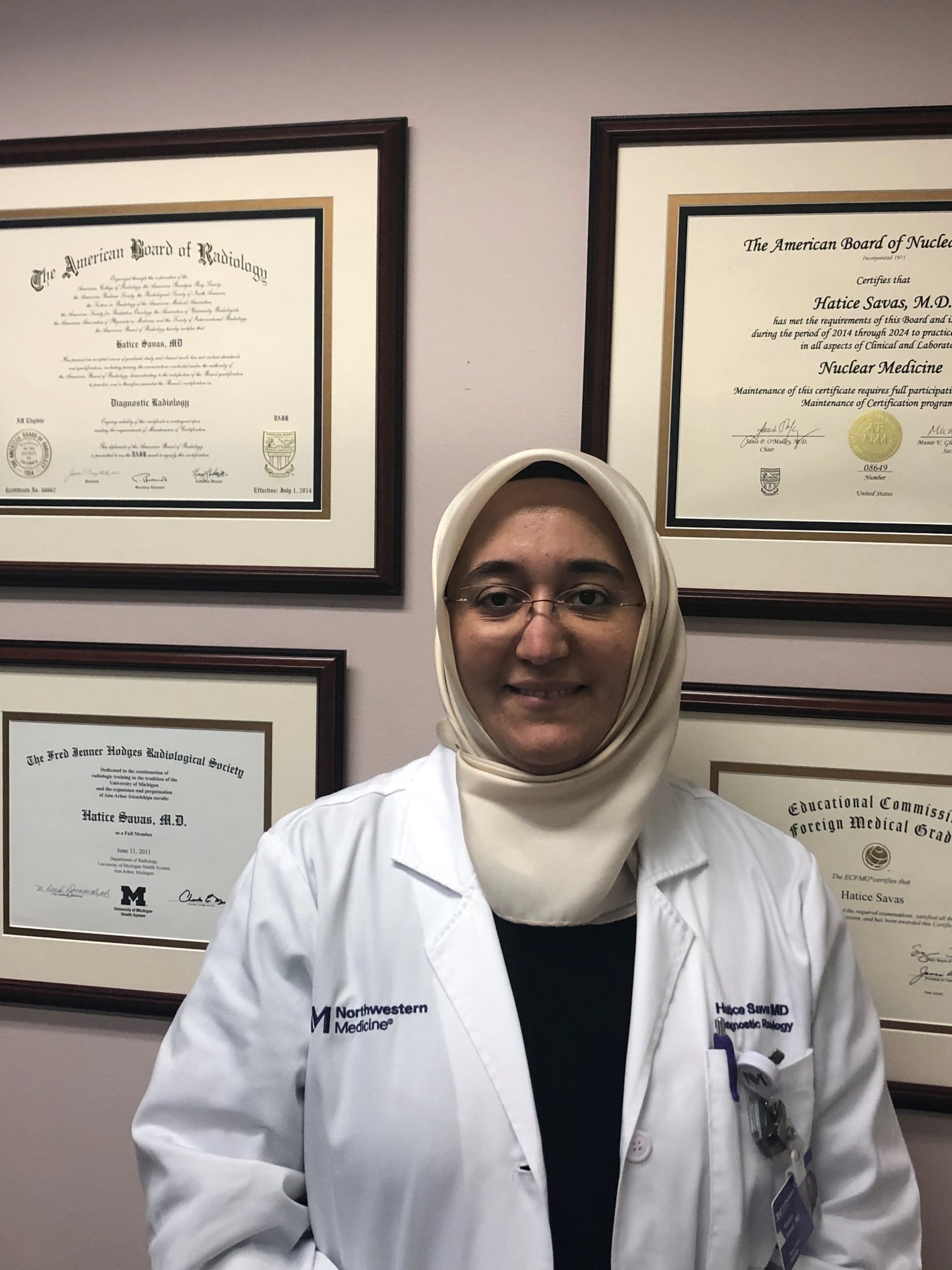 As an immigrant from Turkey, Hatice Savas, MD, took a less-traditional path to ABR certification.
Educated at Istanbul University, Dr. Savas earned diagnostic radiology (DR) certification in her home country. After moving to the United States, she completed her training in cardiothoracic radiology, nuclear medicine and molecular imaging, and cardiothoracic and abdominal imaging at the University of Michigan.
An international medical graduate, Dr. Savas became certified in the United States in 2014 after passing ABR written and oral exams. Her long road has helped her better understand the challenges faced by candidates.
"I went through tremendous training in Turkey," she said. "I knew I needed to climb the mountain to become certified in this country. Being certified by the ABR is a goal for us as radiologists."
Dr. Savas became an ABR volunteer last year and serves on the DR Certifying and Subspecialty Nuclear Radiology Committee. After going through orientation and a committee kick-off call, she has participated in one item-review session. Those meetings involve members working on questions that are eventually included in initial certification exams.
"We had a two-hour call and I really enjoyed it," Dr. Savas said. "I wanted to stay on."
She already has learned important priorities as an item writer: Keep items brief and avoid making them confusing.
"When you're a candidate, you think there must be some kind of a trick in the questions," Dr. Savas said. "We want to focus on what a radiologist should know. We aren't trying to trick people. Exams aren't made to include rare cases."
For now, committees are meeting remotely. At some point, the plan is for members to get back together in Chicago and Tucson as they did before the pandemic.
Committee members work hard to develop and fine-tune exam content, but they get as much from the experience as they give. Especially valuable is time spent talking with colleagues during breaks and after sessions. Unfortunately, those opportunities are rare during video calls.
"You learn a lot from each other and it's fun," she said. "I'm looking forward to meeting in person."
Dr. Savas plans for her work as a volunteer to be a service and benefit. Like other ABR volunteers, she will use the platform to help her stay up to date with her field.
"I'm trying to help my future colleagues," she said. "I like teaching and clinical work. This is a combination of those things. I'm also refreshing my knowledge. It's a great way to learn."
Dr. Savas is an assistant professor of radiology at Northwestern University Feinberg School of Medicine and associate director of quantitative imaging core lab and PET/MRI. She has authored multiple radiology/nuclear medicine textbooks and peer-reviewed articles and has made numerous scientific presentations. Dr. Savas' main clinical and research areas of interest include HRCT, lung cancer, quantitative imaging, oncologic imaging, and molecular imaging including PET/CT and PET/MR.
---
Help spread the word