Diplomates from interventional radiology, medical physics, and radiation oncology started their Online Longitudinal Assessment (OLA) activities last month. Like their diagnostic radiology counterparts last year, these diplomates can help make the process fair and relevant by serving as question raters.
Mark Supanich, PhD, didn't wait to begin rating OLA questions: he started on January 6, as soon as he received his first opportunities. OLA participants establish the passing standard for each question when they volunteer as raters.
Dr. Supanich, an assistant professor in diagnostic radiology and nuclear medicine, division head of medical physics and research, and chair of the radiation safety committee at Rush University, recently took a few minutes to talk to the ABR about serving as a question rater.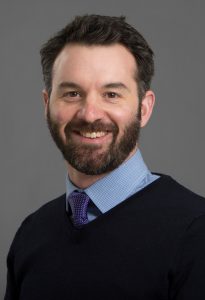 You jumped into question rating quickly. What made you want to start the process right away?
"Monday mornings often aren't that busy with clinical work, so the timing of the invitation to become a rater was optimal for my engagement. I was also motivated because I want to make sure that the OLA process works for diplomates. It seems that other than question writing, becoming a rater is the best way to support the process and make sure it is working."
How easy was it to become a rater?
"It was very easy. The video was a manageable length and the quiz afterward helped reinforce the key concepts to remember as a rater."
What do you think of the process?
"I think the most challenging aspect is trying to answer the query for each question: "Would a minimally competent physicist know this." Not, should they, or is in their best interest to, but would they. That can certainly be challenging, especially as the questions cover a variety of modalities. Every physicist has their strengths and weaknesses. One of my stronger areas is CT, so it is challenging to step back and ask is this knowledge important to the safe, informed practice of medical physics. I'm not as strong in MRI, so it's a bit easier to rate if those questions test knowledge that would be known by the target pass group. It's also challenging as there are different types of practices of diagnostic medical physics. I've only worked as a hospital-based physicist, so I don't have experience in the consulting realm. I'm hopeful that a good number of physicists from diverse educational, training and practice backgrounds become question raters to provide a fair assessment of what level of knowledge is required to maintain certification.
What do you hope to accomplish as a rater?
"I want to ensure that the OLA process is fair and equitable."
Any OLA participant who wants to serve as a question rater can do so by watching a short video and completing a four-question quiz. Log in to the OLA site for instructions.
---
Help spread the word