By Irfanullah Haider, MD, MBA
I recently finished a series of Online Longitudinal Assessment (OLA) questions and was asked to share my experience after the first month. Logging into the OLA system, I set my practice profile: breast Imaging under diagnostic radiology. Since this is my focus of practice, I did not select more clinical practice areas though there is an option to choose as many as two more. To better manage the weekly emails that OLA participants receive, I established a rule in Outlook to automatically file those emails to a subfolder, thus avoiding the notification buzz on my phone. I prefer to cluster my questions toward the end of the month and answer a bunch of them in one sitting so I don't have to worry about it for the rest of the month. OLA question opportunities are available for four weeks, so I have eight waiting for me each month. Diplomates must answer 52 questions each year, so in about half a year, I can meet the requirements. OLA's flexibility, including the ability to decline 10 questions a year, provides a unique competitive advantage over other types of traditional testing. Seldom, if ever, have I had an option to decline a question without penalty in other standardized tests I have taken during my medical education. Other advantages include the convenience of answering questions anywhere in the world with an internet connection without having to travel to a specific location. There is immediate feedback on whether the question is answered correctly, along with an explanation and links for further study. There is a dashboard that shows how I am doing with respect to meeting my requirements. In contrast, I recall walking out of the Core Exam uncertain if I had passed and how horrible it felt. This is a refreshing change. Clearly, with any major transition such as OLA, there are challenges along with growing pains for everyone. This includes optimizing parameters such as the time provided for each question, the appropriateness of content, and user interface issues. After each question, there is an opportunity to submit feedback that hopefully establishes a communication pipeline to streamline the process so the system works for everyone.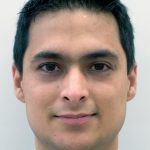 Irfanullah Haider, MD, MBA, is an engineer and breast radiologist in Boston with interests in data analytics; business and health care intelligence; informatics; and artificial intelligence. He may be reached at ihaider@bwh.harvard.edu.
---
Help spread the word