By Hala Mazin, MD
The resident match is one of the most exciting times in your medical school career. It is what you have been working so hard to reach for the last four years!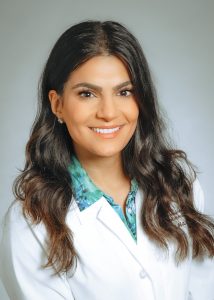 This virtual match season poses new challenges; it may be difficult to decipher your best fit and which program will allow you to thrive. Unfortunately, I can't help you figure that out, but let me assure you that no matter where you end up, after five challenging years, you will be a radiologist!
So how can you make the most of your radiology residency regardless of where you match?
Identify your program's strengths
No residency is complete. Some programs are great at research, some have the best interventions in the city, and others have the best trauma cases. Identify what your program is known to excel at and master that instead of focusing on what it might not have.
Maximize your time with the best teaching faculty
In every department, there are those attendings who love teaching and working with residents. If you don't know who they are, just ask your seniors. When you are with those attendings, show your enthusiasm and ask them questions, because this is your best opportunity to learn. 
Get a mentor
Find an attending you connect well with who has a similar path to yours. Meet with them regularly and heed their suggestions. Do not underestimate the value of horizontal mentorship. You will spend most of your time with your co-residents, so ask them for advice. You might be surprised at how well they know you and how helpful they can be. 
Read every day
This was the hardest part for me, especially when I saw friends in other specialties thriving without studying. But radiology is a completely different ball game. No matter how many cases you see every day or how good the teaching is at your program, there is simply too much information to master. It is especially important to spend extra reading time on the areas your residency lacks.
Hala Mazin, MD, is a radiology resident at Advocate Illinois Masonic in Chicago and president of the Chicago Radiological Society Resident/Fellow Section. Her interests in radiology include breast imaging, diversity and inclusion, and mentorship. When she's not in the reading room, you can find her eating her way through Chicago, then quickly regretting that decision. You can chat with Dr. Mazin on Twitter.
---
Help spread the word