After 17 years of long days and challenging work, Mark Madsen, PhD, stepped down last year from his duties as an ABR volunteer. He doesn't regret a second of that time working as a committee member and examiner.
"Putting the exams together often required marathon sessions where hundreds of questions were reviewed," he said. "Even though the days were long, the discussions associated with improving the quality of the exam material were very educational, and I learned a lot that I never would have been exposed to in my routine work."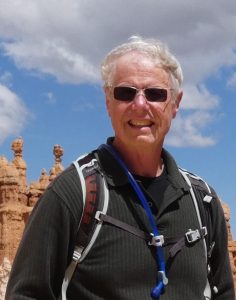 Dr. Madsen's volunteer experience included serving as:
medical nuclear physics initial certification exam committee member.
medical nuclear physics maintenance of certification exam committee member.
diagnostic radiology Core Exam committee member.
medical nuclear physics oral examiner.
Dr. Madsen retired in 2017 from his position as a professor of radiology at the University of Iowa. Just like with his ABR volunteer duties, Dr. Madsen spent a substantial amount of time at Iowa – 29 years.
He was one of the ABR's best-known and most-respected medical physics volunteers. As is the case with others who have given of their time to improve the ABR's initial and continuous certification processes, Dr. Madsen appreciated the camaraderie his groups shared.
"In addition to the sense of accomplishment in completing these exams, there was the opportunity to forge friendships with the other committee members who represent the very best in the community and with the ABR staff whose unfailing support made the whole process possible," he said.
What he received from his years of duty went beyond his usual professional experience.
"Participating on ABR exam committees is very rewarding," Dr. Madsen said. "You get the opportunity to work with the best individuals in your field as well as with the amazing ABR staff. I found it to be an incredibly enriching experience, and I feel very fortunate that I was able to participate."
---
Help spread the word