An odd and frightening incident that occurred when she was a youngster in a foreign country helped make Desiree Morgan, MD, who she is today.
At age 5, Dr. Morgan was injured, along with her brother and mother, when an unmanned small pickup truck rolled backward down a hill and hit them. Her family was living in Japan with her father, who was stationed in Okinawa with the Army.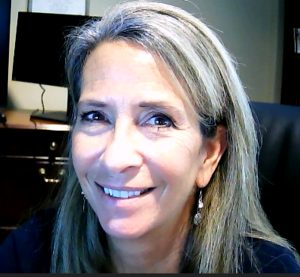 Her mother, who was 27, sustained the worst injuries: bilateral pneumothoraces, multiple rib fractures, a fractured pelvis, a lacerated kidney, and multiple lower extremity burns. In addition, her right colon had to be removed.
"The truck actually landed on my mother on the steps of a house," Dr. Morgan said. 
Dr. Morgan, her mother, and her 3-year-old brother were walking to the bus stop for a half-day at kindergarten when the accident happened. Her 6-year-old brother was attending full school days, so he wasn't with them. 
An investigation never revealed the reason the truck rolled on its own. Dr. Morgan's younger brother ended up in traction with a broken femur, and she sustained a broken leg, an orbital fracture, and lacerations. 
"I was taken to the hospital and my brother was in the emergency room next to me," she said. "They were cutting off my little kimono, which upset me because we were learning about Japanese culture in kindergarten at the Army school." 
Suffering from extensive injuries and burns, her mother spent more than two months in the ICU. She had to undergo surgery, including skin grafts. Dr. Morgan went through 18 months of physical rehab and surgeries, and her brother was in a body cast for several months. 
All that time in and around the hospital exposed Dr. Morgan to things that most 5-year-olds don't see. It was March 1969, and the Vietnam War was raging. Injured soldiers, including ones missing limbs, were brought to the same military hospital where Dr. Morgan was being treated, first as an inpatient and then during outpatient therapy. 
"Physical therapy included all the young guys from the war," she said. "I remember seeing hospital staff helping people who had horrible injuries." 
Watching the hospital staff work together made an impression on the young Dr. Morgan through her 18 months of treatment. She noticed the way they helped patients recover from numerous injuries, sparking her interest in pursuing medicine even at that young age. 
Even though the hospital was a huge military trauma center, staff also organized activities for the kids of servicemen, such as bringing in balloons, taking them to the hospital playroom for tea parties, and serving green cake on St. Patrick's Day. 
"I think seeing the teamwork in the hospital, eventually getting better, and having a positive experience were what inspired me," she said. "My final plaster cast was shorter than my arm as a teenager. I think I still have it."
After recovering and spending years bouncing from country to country – Dr. Morgan said the family dog lived on three continents – she became the first in her family to earn a graduate degree and complete her medical degree and training. She's now vice chair for education and a professor in the abdominal imaging section at the University of Alabama at Birmingham and an ABR trustee. 
"During my hospitalization, our family was moved to the quarters nearest the hospital to make things easier for my father," Dr. Morgan said. "I grew up knowing some doctors, but no one else in my family was a physician."
Looking back, Dr. Morgan sees the surreal incident as something that couldn't have been avoided. Only her mother caught a glimpse of the truck coming, just in time to push Dr. Morgan out of the direct path. 
"It was just an accident," she said. "A freak accident. It profoundly changed our family's life but definitely helped make me who I am today."
---
Help spread the word