By John Kaufman, MD, MS
When I was asked to write a short article about serving as the new secretary-treasurer for the ABR Board of Governors, my initial response was, "What is there to say? This is a volunteer role for the ABR and I'm happy to do it." But then I thought a little more about it, and it occurred to me that there is an underlying principle that is worth briefly articulating.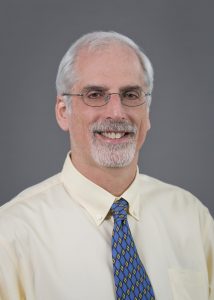 Medical specialties are uniquely entrusted to self-regulate so their members can focus on serving the public interest. As physicians/physicists, volunteering for our professional organizations is one of the most important ways we can acknowledge society's trust in us. No matter the level of your involvement or how much time you put in, volunteering is critical to your field.
Volunteering for the ABR has probably never been as important as it is now. We are all under a huge amount of stress individually, and it is no different for organizations. The ABR is simultaneously navigating the rapidly changing landscape of professional certification as well as huge societal and population health challenges. Although our core mission is the same, how we will achieve it is going to be very different from now on – and the ABR needs us to help figure this out.
So, what I really want to say is this: if you want to make a difference, if you want to see things change, now is the time to volunteer! The difficulties of the present offer an unparalleled opportunity to make a positive difference for all ABR diplomates and the public we serve. That's why I'm honored to be able to fulfill the role of secretary-treasurer, and I look forward to working closely with the incredibly dedicated volunteers and staff of the ABR as together we shape the future.
An ABR volunteer since 1997, John Kaufman, MD, MS, has played pivotal roles in the transition of interventional radiology from a subspecialty of diagnostic radiology to a primary specialty of the ABR and in the development of the IR residency. This article originally appeared in the October issue of The BEAM.
---
Help spread the word