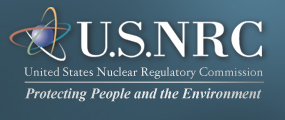 Last month, the U.S. Nuclear Regulatory Commission (NRC) issued a letter to the American Board of Radiology (ABR), recognizing its Interventional Radiology/Diagnostic Radiology (IR/DR) certification process. The ABR IR/DR certification process meets the applicable requirements in Title 10 of the Code of Federal Regulations (10 CFR) 35.290 and 35.394 for NRC recognition effective March 2021.
All of the ABR diplomates with the "Authorized User Eligible" designation above the ABR seal on the IR/DR certificate will meet the requirements in 10 CFR 35.290 and 35.394 for authorization for the appropriate medical uses under 10 CFR 35.200 and 35.300. The IR/DR certificate has been posted on the NRC's Web site for Part 35 matters at: http://www.nrc.gov/materials/miau/med-use-toolkit.html.
For additional information regarding AU-E for IR/DR, please visit our website.
The ABR will communicate soon with candidates registered for the May 2021 IR/DR Certifying (Oral) Exam with details about next steps for earning the AU-E designation on their IR/DR certificate.
---
Help spread the word