By Yasha Gupta, MD
As residents in radiology, we have learned quickly the imaging findings of the novel coronavirus (COVID-19). Just as quickly, we have realized that imaging is central to diagnosis and monitoring disease progression, especially because of the lack of available testing and supplies.
This pandemic has drastically changed the lives of residents in an incredibly short period of time. In accordance with Centers for Disease Control and Prevention (CDC) guidelines, major conferences have been canceled to reduce spread of the virus. As CDC restrictions have tightened, individual residency programs have also become affected, causing cancellations of educational and multidisciplinary conferences.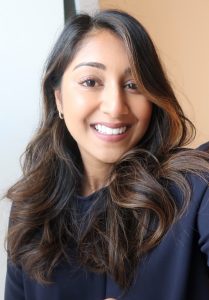 This has forced radiology residency programs to create virtual conference options to continue to provide educational lectures to residents. While many residencies have weekly lectures, radiology residencies are conference-heavy, many having two hours or more of conference per day. Replacing these conferences has been complicated. Web conferences have become a quick replacement, while online resources have also begun circulating on social media. 
Individual scheduling for residency programs has also shifted. Instead of providing a significant amount of outpatient and routine care for our patients, we have had to cancel or postpone many examinations. Patients scheduled for screening mammograms and our most at-risk patients during this time, those with lung cancer, have had to reschedule their appointments to avoid being in the presence of COVID-19. These changes have caused a significant drop in the volume of imaging done at each institution, which in and of itself has disrupted resident education by reducing the number of studies available to read. These studies usually make up a significant portion of day-to-day resident education.
Another significant change to residency programs came when the ABR decided to postpone the Diagnostic Radiology Core Exam. Residents have been studying for months, and this definitely came as a shock to many. However, given institutional travel and CDC restrictions, the postponement was inevitable. This will continue to disrupt radiology education as board reviews are having to be rescheduled, likely into the time when the new R1s will be learning radiology from scratch. Thus, this pandemic will disrupt education for months to come, even after it has cleared.
The American Institute for Radiological Pathology (AIRP), commonly attended during the third year of residency, also had to cancel its last session. This, too, will cause educational disruption within residency programs and problems with scheduling, as many now R4s will have to schedule the Core Exam as well as AIRP into their fourth year, taking time away from mini-fellowships or removing them from the call pool. Many residents may not even be able to reschedule AIRP before the board exams, which many find valuable as a study tool. This change alone could negatively impact resident education.
Many residents scheduled for away rotations have also had to reschedule, again causing not only an educational disruption but also issues with scheduling. Away rotations are meticulously timed, with credentialing and paperwork requiring months of planning. With a sudden cancellation due to COVID-19, these months will have to be made up in the future, again potentially disrupting educational time that could otherwise be spent for board preparation or in a mini-fellowship.
This pandemic has been a changing obstacle, with each day bringing new challenges. While it has caused many issues, it has highlighted the resilience of our residency programs nationwide. We have banded together to share the best tips and techniques used to protect radiology personnel from the coronavirus. A Google document containing links to online available educational resources has begun circulating with high-yield lectures from all over the country. Attending physicians have begun recording lectures and putting them on YouTube specifically for resident education. We have quickly learned what can be done remotely, and what requires in-person attendance. The medical field has been required to understand the utility of telemedicine and online education.  On the whole, these changes are constructive and will contribute positively to the future of radiology education. I look forward to implementing many of these resources in my own home program.
Yasha Gupta, MD, is a second-year radiology resident at Mount Auburn Hospital in Cambridge, Massachusetts. She is passionate about radiology education and specifically focused on increasing awareness of radiology at the medical student level. She is an advocate of social media and can be found tweeting away at all hours of the day @yashaguptamd.
---
Help spread the word