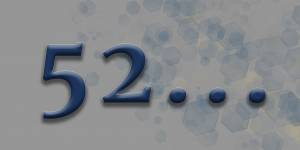 With more than half of participating diagnostic radiology and DR subspecialty diplomates on track to complete their
Online Longitudinal Assessment (OLA)
annual progress requirement by July, here are a few additional details on participation requirements. Diplomates receive 104 question opportunities each year and need to answer half to complete their OLA annual progress requirement. Diplomates maintaining more than one subspecialty certificate should reference the
OLA FAQs
for details on their OLA annual progress requirements. Many diplomates are answering all their question opportunities each week, an option that OLA allows. OLA's appeal is its flexibility and relevance to the many practices represented by our diplomates. Diplomates will be able to view their performance on their OLA dashboard once they have answered 52 questions to see where they stand in relation to the passing standard. The options are simple for diplomates who answer 52 questions before the end of the year:
Take a break
Once a diplomate answers 52 questions he or she may wait until next year to resume answering OLA questions. Diplomates maintaining more than one subspecialty certificate should check the
OLA FAQs
for information on their annual progress requirements.
Keep going
Diplomates may choose to answer more than 52 questions a year. However, if they do they will reach the 200-question OLA evaluation threshold faster and have their OLA performance evaluation performed sooner. There is no penalty to continue participating. Have questions? We have the resources to help. Our certification advisors may be reached at
(520) 790-2900
or
information@theabr.org
.
---
Help spread the word