The recent DR and IR/DR Qualifying (Core) Exam was taken by 1,477 candidates, all of whom spent considerable time preparing for the biggest exam of their lives. Two of those candidates shared their thoughts about the exam and their relief when they learned that they had passed.
Jordan Murray, DO
When I was growing up in the foothills of the Appalachian Mountains in East Tennessee, healthcare was rarely discussed, and the idea of becoming a physician was inconceivable. As a first-generation college student, I didn't know any doctors, and when I started medical school, I had no idea what kind of physician I wanted to be.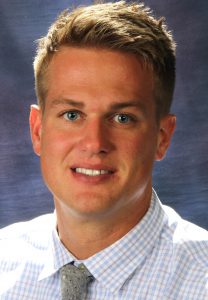 It was during my medical school radiology elective that I finally "found my people." I was thrilled when I matched at McLaren-Oakland/MSUCOM. It was there I discovered my passion for breast imaging, and now I cannot wait to continue my training with a breast fellowship at Vanderbilt University next July. Being trained at a community program without fellows, I have had ample opportunities to read more complex cases and gain confidence with procedures. That experience coupled with my residency's strong didactics made me feel adequately prepared going into the Core Exam. 
Days studying were long and stressful, but at the end, I felt prepared to take the most important exam of my career. Being able to take the exam from home definitely helped make the experience less stressful. The ABR did an excellent job with the user interface and making sure help was available if there were issues. 
The wait after the exam was a completely different kind of stress, but as my wife kept reminding me, "There isn't anything you can do about it so try to relax." Finally getting that email that the results were posted brought back test day anxiety but seeing the "passed" result was a huge relief. I am thankful to my wife for being supportive during this whole process and for the support from my program faculty. 
A native of Oliver Springs, Tennessee, Dr. Murray is a first-generation college student who earned his bachelor's degree at Belmont University in Nashville and his master's and doctorate of osteopathic medicine degrees at Lincoln Memorial University in East Tennessee. He found his place in the reading room during his third year of medical school and matched at McLaren-Oakland/Michigan State University. He is excited to continue his training on a Vanderbilt University Breast Imaging Fellowship, where he will have opportunities to increase health equity and mammography screening in underserved regions.
Farnaz Najmi Varzaneh, MD
I am fortunate to be at a solid residency program with wonderful and supportive leadership and faculty who prepared me well for real-life practice and the Core Exam. R3 residency can be hard by itself — dealing with day-to-day work, calls, night shifts, and studying constantly for the Core Exam — but on top of that, halfway through this marathon, I realized I would be 34 weeks pregnant when I sat for the three-day exam.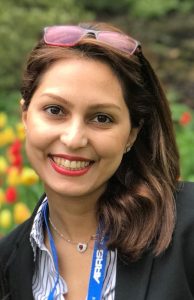 Nothing could have helped me more than the positive feedback and comments from my faculty, seniors, classmates, and wonderful husband who kept telling me, "You can pass the test with no doubt."
Given how the pandemic impacted everyone's life, we were the third group of residents taking the Core Exam on a remote platform. The exam days were smooth, and candidates were able to eat, drink, and restore their energy while taking the exam, which was AMAZING. The ABR Exam Day Help Desk was very quick in responding to technical issues.
The wait time to get the result was so stressful, but I trusted my study path and believed that hard work would pay off.
While in the reading room talking to one of the junior residents about the nuts and bolts of the exam, I got the email from the ABR that results were released, and I was so relieved to realize I had passed! Even though passing the Core was a big target, it is not the finish line. It is only the beginning of a new chapter!  
Dr. Varzaneh grew up in Iran, where she earned her MD at Tehran University. She immigrated to the U.S. in 2016 and started as a research fellow at Johns Hopkins (2016-2018). She continued to her position as a radiology resident at Yale New Haven Hospital, where she will complete her neuroradiology fellowship.
---
Help spread the word