By Victoria Bry
I became drawn to the therapeutic medical physicist field for many reasons. I am humbled by the opportunity to work on a diverse radiation oncology team that includes physicists, radiation oncologists, dosimetrists, radiation therapists, engineers, nurses, medical assistants, and more. I am excited about participating in research to ensure the highest quality of care for cancer patients receiving radiotherapy, including making targeted treatments more accurate or less toxic.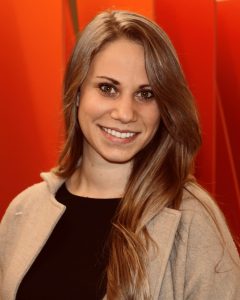 Part of being in the medical field is participating in social media. From talks at the annual American Association of Physicists in Medicine (AAPM) meetings and workshops like Accelerating Women and Minority Physicists, I've seen that social media is a powerful platform for engaging and educating the public and promoting research and health information. Leading scientists and clinicians in their fields can use it to communicate and amplify facts. It can encourage collaboration among scientists at different institutions and encourage more people to become involved in your field of research.
I recently had the opportunity to take over the Twitter account of the Association of American Medical Colleges (AAMC) PhD Outreach Committee for a day. This account targets students who are exploring pursuing a PhD in biomedical sciences and want to learn more about what getting one would look like. Multiple PhD students from different specialties within biomedical sciences are asked to share their experiences.
Check out my Twitter takeover and follow me on Twitter.
Victoria Bry is a fourth-year PhD candidate in the Radiological Sciences Program at UT Health San Antonio. She studies radiation oncology medical physics and researches a technique called Surface Guided Radiation Therapy (SGRT) for use with Stereotactic Radiosurgery (SRS) and Pediatrics. She earned her bachelor's degree in physics at Colorado College in Colorado Springs. After graduating, she shadowed medical physicists at multiple cancer centers and became involved in research at San Diego State University and at the University of California, San Diego.
---
Help spread the word