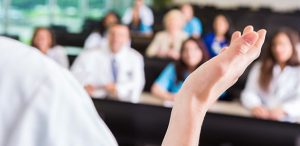 Because of disruptions caused by COVID-19, we have determined that anyone completing their Online Longitudinal Assessment (OLA) annual progress requirement this year will see their self-assessment CME (SA-CME) obligations decrease to 10 total for their 2021 MOC annual review. We plan to extend this opportunity through the 2023 MOC annual review.
At each MOC annual review, diplomates must have completed 75 CME credits with at least 25 of those being self-assessment credits in the previous three years. The SA-CME requirement was already reduced from 25 to 15 before the pandemic for those who complete their OLA annual progress requirements for the preceding year. Click here for more information about attestations.
If you have questions, please contact us at information@theabr.org or (520) 790-2900.
---
Help spread the word