Recent medical school graduates will take the next step in their careers when they start their residencies in July. Here are first-person stories from three future diagnostic radiology residents.
Gilbert Aquino, MD
Matched to SUNY Upstate Medical University (Diagnostic Radiology)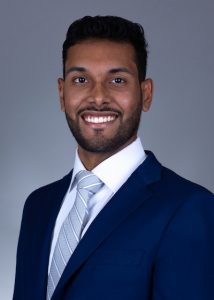 I went to medical school in my native country, the Dominican Republic. I remember as a kid when I asked my parents if we could move to the United States, a naive, wild idea that probably originated after my first time visiting extended family in New York City. The thought never quite got out of my head, and it extended into my medical school years because I knew from day one that I wanted to do my residency in the United States. A year before graduation, I realized that I wanted to do radiology, so I secured a research position in cardiothoracic imaging at the Medical University of South Carolina.
After graduation, I moved to Charleston at the beginning of 2020. Although my initial plans were to apply for residency later that year, I felt that I needed to become more mature and that I still had more to learn about radiology. I finally applied in 2021 and recently matched into diagnostic radiology at SUNY Upstate. I couldn't be more excited to get back to clinical work and get started with a new chapter in my life.
Suryansh Bajaj, MD
Matched to University of Arkansas for Medical Sciences (Diagnostic Radiology)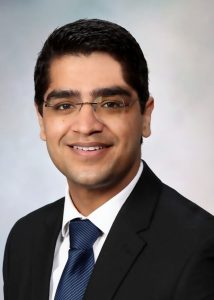 I was born in New Delhi, the capital of India. My family and teachers remember me as an inquisitive student, full of curious questions. Growing up, I saw medicine not just as a profession, but as a lifestyle. With sincerity and perseverance, I entered Maulana Azad Medical College, one of the top medical schools in India. It was there that I found my love for radiology. I still remember being awestruck to see the human body lit up on a PET scan.
After my clinical rotations at Mayo Clinic and research year at Yale School of Medicine, I am now headed to the University of Arkansas for Medical Sciences to pursue my residency in diagnostic radiology, and I couldn't be more excited, humbled and grateful. Having matched into my dream specialty, this 1st of July (National Doctor's Day in India) will be even more special and unforgettable. I am thrilled to have become part of the radiology family and look forward to connecting with other members of the community. It would provide me with immense gratification to one day assimilate the pieces to make a diagnosis by looking at the snapshot of a human body.
Hadiseh Kavandi, MD
Matched to Yale-Waterbury Hospital (Internship) and University of Maryland Medical Center (Residency) (Diagnostic Radiology)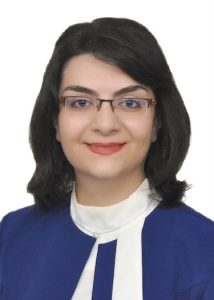 During medical school at Tabriz University of Medical Sciences in Iran, I was involved in research and, with the support of my mentors, I was able to present projects at national and international conferences as well as publish multiple papers. During medical school rotations, I found interest in radiology as I felt it to be at the core of patient care. After graduating from medical school, I worked as a general practitioner in underserved areas of Iran. That experience solidified my conviction about radiology as my future carrier when I realized that in radiology, we have the privilege of changing the patients' management and solving diagnostic dilemmas. Moreover, radiology is a dynamic field with endless clinical and research opportunities.
In 2020, I applied for a research fellowship position in the United States and worked as a post-doctoral fellow in the abdominal and interventional section of the radiology department at Beth Israel Deaconess Medical Center in Boston. I applied for a diagnostic radiology residency in 2022 and was super lucky to have been matched at Yale-Waterbury Hospital for my internship and University of Maryland Medical Center (UMMC) for DR. I am so excited for my residency and to be a member of the UMMC family, participating in research, educational, and global health activities with my future mentors and co-residents.
Look for more resident stories in the June issue of The Beam, our electronic newsletter. All four specialties that we certify will be featured in the article.
---
Help spread the word