FOR IMMEDIATE RELEASE
October 12, 2017 Contact: Donna Breckenridge
dbreckenridge@theabr.org
(520) 790-2900
American Board of Radiology Appoints Two New Trustees for Radiation Oncology
The American Board of Radiology (ABR) has appointed
Brian J. Davis, MD, PhD,
and
Patricia H. Hardenbergh, MD, FASTRO
, to its Board of Trustees, to replace Dennis C. Shrieve, MD, PhD, and Stephen M. Hahn, MD, who are rotating off the board. Drs. Davis and Hardenbergh will begin their terms on October 23, 2017.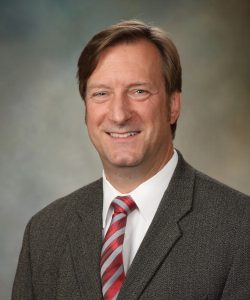 A professor of radiation oncology for the Mayo Clinic in Rochester, Minnesota, where he has been an attending staff physician for more than 20 years,
Dr. Davis
earned his PhD in mechanical engineering at Massachusetts Institute of Technology in 1990, and his medical degree at the University of Illinois Medical School in 1992. He completed an internship at Northwestern University Feinberg School of Medicine and served his residency at New York's Memorial Sloan-Kettering Cancer Center. Dr. Davis has volunteered for many years as a member of the ABR's Radiation Oncology Genitourinary Committee, as an oral examiner since 2001, and a member of the written boards, including as chair of the genitourinary section. His research interests relate to the radiotherapeutic management of prostate cancer. He has served as president and chairman of the American Brachytherapy Society, chair of the American College of Radiology Prostate Cancer Appropriateness Criteria Committee, and principal investigator on numerous NIH, NCI, and industry-supported grants. He has co-authored more than 100 publications.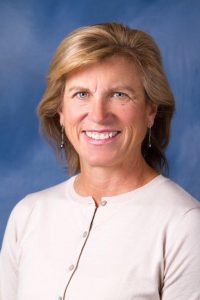 Dr. Hardenbergh
, medical director of radiation oncology at Shaw Cancer Center in Edwards, Colorado, is also an associate clinical professor at the University of Colorado in Denver. She has been in practice for more than 20 years, straddling both academic and community radiation oncology practice. She received her medical degree from the combined degree program of Dartmouth Medical School and Brown University's Warren Alpert Medical School in 1991. She served her internship at Exempla St. Joseph Hospital in Denver and her residency at the combined hospitals of Harvard Medical School. Dr. Hardenbergh, who has volunteered as an ABR Radiation Oncology Breast Committee member for several years as well as an oral examiner since 2009, is a member of American Society for Radiation Oncology (ASTRO) and the American Society of Clinical Oncology. She has co-authored a number of guideline papers in breast cancer and survivorship as part of ASTRO's Health Services Research Committee. Since 2012, she has been chairperson of Colorado's ASTRO PAC, and for the last two years she has been the community physician representative on the Nominating Committee for ASTRO and recently was recognized as an ASTRO Fellow. She has conducted and participated in clinical trials and is the author of more than 63 publications. She is the founder of a web-based peer conferencing system called Chartrounds.com, which has grown into an international radiation oncology education resource around the globe.
###
Established in 1934, the mission of the American Board of Radiology (ABR) is to certify that our diplomates demonstrate the requisite knowledge, skill, and understanding of their disciplines to the benefit of patients. The ABR offers primary certification in diagnostic radiology, interventional radiology, radiation oncology, and medical physics, as well as several subspecialty certifications. The ABR is one of 24 Member Boards of the American Board of Medical Specialties. For more information, see www.theabr.org.
---
Help spread the word