Strategic Budgeting Supports ABR Mission
by Brent Wagner, MD, MBA, ABR Executive Director, and John Kaufman, MD, MS, ABR Secretary-Treasurer
2020;13(6):2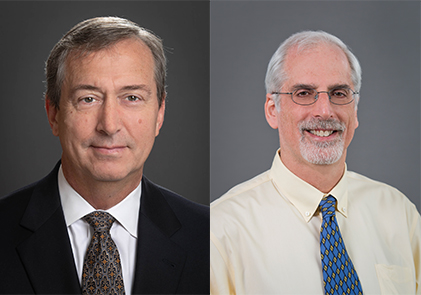 Both the staff and board members of the ABR are frequently asked about the organization's finances. The ABR is designated by the IRS as a 501(c)(6) nonprofit organization, which means that no part of the earnings may inure to the benefit of any private shareholder or individual (and it may not be organized for profit). As a result, the ABR is required to file an annual tax return, Form 990, to the IRS. The ABR's Form 990 for the tax year that ended December 31, 2019, is available here. As with most nonprofits, the ABR retains an external auditor that helps prepare the returns; audits the consolidated statement of financial position and the related consolidated statements of activities, functional expenses, and cash flows; and prepares the related notes to the consolidated financial statements.
More than half of the ABR's expenses are related to the nearly 100 employees who perform the various activities that support the organization's mission. In 2019, travel costs – primarily for volunteer committee meetings – made up approximately 11.5% of the total expenses. These volunteers developed content for exams and Online Longitudinal Assessment. To mitigate these costs, our volunteer subject matter experts routinely participated in video conference meetings to do much of the pre-work in the months and weeks leading up to in-person meetings. Beginning in March 2020, institutional travel restrictions, combined with concerns for the health of our employees and volunteers, resulted in the substitution of video conferences for these in-person meetings, and our 2020 travel costs were substantially reduced. Unfortunately, this cost savings was offset to some degree by nonrefundable fees charged for the exam venues for our oral exams.
Among the many fiduciary responsibilities of the Board of Governors, they act as responsible stewards of ABR assets. Candidate and diplomate fees are set to approximately cover expenses; however, the last fee increase was more than four years ago. Strategic decisions are made to support the mission while remaining fiscally responsible. The ABR maintains financial reserves that are intended to cover infrastructure enhancements and unexpected expenses. These investments have grown in recent years as a result of sustained market performance and will help us not only to avoid fee increases but also to potentially reduce fees in the future.  
The ABR's budget is determined by the Board of Governors. For 2021, we are budgeting for a small deficit. This is the result of expenses related to the conversion to remote exams for both our computer-based and oral exams. We do not plan to increase fees in 2021.
---
Help spread the word