From First Glance, He Knew He Loved Radiology
2021;14(5):8
By Deven Champaneri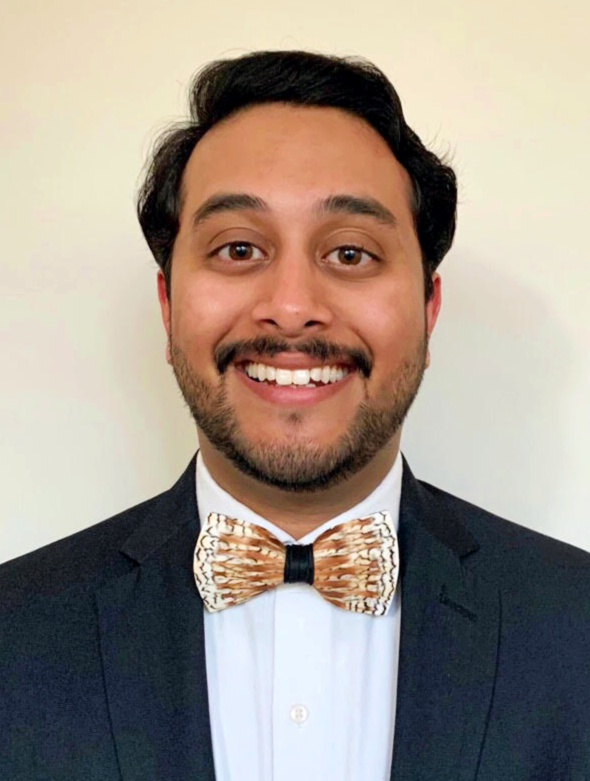 It was January 2020, and I was about to start my general surgery rotation. At this point I wanted to pursue urology and couldn't wait to get into surgery. However, in the middle of the rotation, everything changed.
My preceptor said, "Deven, can you go to radiology and ask them about a few patients?" I remember walking into the reading room for the first time. Dim lights, bright screens, physicians collaborating, and so many pathologies. It was magical. I found the radiologist, and I was amazed by the breadth of knowledge that the physician had. He described pathology, physiology, anatomy, surgical procedures, patient management, and so much more. I remember leaving the reading room thinking, "I just found the perfect specialty for me."
After that experience, I tried to expose myself to everything radiology. The more time I spent learning about radiology, having conversations with radiologists, and talking to practitioners who work alongside radiologists, the more I fell in love with the field. The fact that it is so intertwined with other medical specialties drew me in even further. I realized the critical role that imaging plays in a patient's well-being.
My future grew more apparent every day. I rotated through diagnostic radiology, which solidified my choice. One thing that stuck out during the rotation was that I got to use all the medical fundamentals I had learned in three years of medical school. It is incredible that you digest everything the imaging shows, build a differential, suggest appropriate treatment, and collaborate with the primary team for the end goal of improving patient care.
Lastly, I love radiology because there is a feeling of discovery with each image. Opening a new radiograph, CT scan, or MR image is like going on an adventure. When you start, the endpoint is uncertain, but along the way you can use critical thinking, medical knowledge, and some imagination to uncover what lies beneath.
As a radiologist, I intend to increase imaging availability and provide care to underserved populations. I want to work in collaboration with rural and primary care physicians to improve patient management. I seek to avoid over/undertreatment, lower costs for patients, and improve overall quality of care. I also aim to expand access to affordable medical education through online platforms. These pages could post information ranging from primary medical education and clinical cases to research interpretation for students of all medical backgrounds to learn.
I look forward to my future as a radiologist!
Deven Champaneri is a medical student at Edward Via College Osteopathic Medicine (VCOM) – Carolinas and plans to pursue residency in diagnostic radiology. He graduated from the University of South Carolina in 2017 with a degree in marketing. During his undergraduate studies, he was involved with multiple volunteer organizations, such as Camp Kemo, a summer camp for children with cancer, and Palmetto Richland Children's Hospital. He mentors at-risk high-school students and tutors students for Step 1/COMLEX 1. In his spare time, he enjoys golfing, backpacking, fishing, cooking, and spending time with family. Twitter: @devenchampaneri
---
Help spread the word