By Kimberly Beavers, MD
The American Association for Women in Radiology (AAWR) is a professional organization for radiologists established in 1981. In the more than 40 years since its inception, AAWR has supported and promoted women radiologists, advanced values supporting women, and created a diverse network for mentorship and leadership opportunities.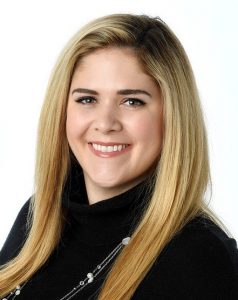 I have the privilege of serving as the member-at-large for private practice on the AAWR Executive Committee. Previously, I co-chaired the Social Media Committee and developed content for the organization. In this new role with AAWR, I hope to be an active voice for private practice radiologists and increase resident awareness of the many available career opportunities.
While most radiology residents train in an academic program, the majority of practicing radiologists work in a private practice or hybrid setting. Few radiology residents have the opportunity to understand the private practice experience prior to landing their first job. Radiology offers a diverse array of practice settings, and residents should have exposure to all types of practice. My training experience allowed me to become an advocate for private practice radiology.
During my radiology residency, I trained in a private medical group within a large multisite community healthcare system. As I would have in many academic programs, I learned radiology and physics, participated in conferences, interacted with residents of other specialties, and participated in tumor boards. I also had the privilege of attending practice and quality improvement meetings, giving me the first taste of working in a private practice.
After spending a year in an academic institution for fellowship, where I gained invaluable knowledge and skills, I returned to my home institution to practice. I am now thrilled to have the opportunity to serve as the member-at-large for private practice on the AAWR Executive Committee.
An important resolution affecting radiologists in all practice settings that the AAWR is presenting at the 2022 ACR Annual Meeting addresses paid family and medical leave. Nearly every radiologist at some point in their career will require some type of leave, whether it be parental, personal medical, or caregiver.
The resolution proposes that all radiology and radiation oncology practices and departments strive to provide 12 weeks of paid family/medical leave in a 12-month period for its attending and trainee physicians as needed. While this may seem like a lofty goal, there are many creative ways to provide this benefit, as well as long-term benefits for both employer and employee. For example, individuals who are able to take paid parental leave are more productive when they return to work, have a higher rate of coming back to work, and form stronger bonds with their children. It is sure to be a timely and exciting discussion at the ACR Annual Meeting.
As a voice advocating for private practice radiologists, I want to hear from you! Reach me on social media and remember to join AAWR today!
Dr. Kimberly Beavers is a breast imaging radiologist at AdventHealth Medical Group in Orlando. She is the member-at-large for private practice of the AAWR Executive Committee. You may reach her at kimberlybeaversmd@gmail.com or on Twitter @kbeaversmd.
Dr. Beavers was invited to share her opinions on the subject using this forum. Edits by ABR staff were made for style or clarity.
---
Help spread the word