Every September, the American Medical Association celebrates Women in Medicine Month. The event honors physicians who have offered their time, wisdom and support to advance women in medical careers.
ABR Board of Governors member Cheri Canon, MD, is among many talented physicians at the forefront of the movement to empower women in the field. Dr. Canon is the University of Alabama at Birmingham Department of Radiology Chair and holds the Witten-Stanley Endowed Chair of Radiology.
Dr. Canon recently answered a few questions as we looked back on Women in Medicine Month.
What made you choose radiology as a profession?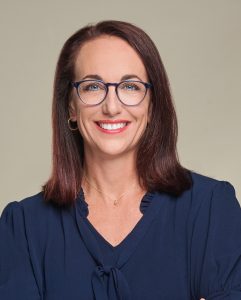 "Radiology was a 'last-minute change' for me. I had decided on orthopedics until I took an elective in radiology in my fourth year of medical school at the University of Texas Medical Branch in Galveston. It opened my eyes to the wonders of image interpretation. I have Drs. Sanford Rubin and Melvin Schreiber to thank for the best decision of my life (well, maybe second best behind my husband, Malcolm). I love the complexities of imaging and solving problems, sometimes ones that only a radiologist can solve."
How did you commemorate Women in Medicine Month?
"Like all things COVID, we had to pivot. UAB Radiology replaced a women's celebration with a series of small gatherings (less than 10 by mandate) of women faculty and residents (with masks, of course). We kicked this off with our first-year women residents so we could get to know them better. Additionally, we introduced a series on Twitter recognizing our remarkable women. But we need to recognize our women every day. We have so much ground to make up on the road to gender diversity, and while we have come a long way, it's not time to throttle back."
What is the No. 1 obstacle facing women in the medical fields?
"Deep-rooted implicit bias. Lack of women leaders, a close second."
How welcome did you feel as a woman in medical school and your residency?
"Usually I felt very welcomed. Times when I did not were few and far between. One of the reasons I chose UAB as a residency and remained for 26 years (and still counting) is the sense of belonging and comradery. Does that mean we don't have work to do? Of course not. We need to continue to push toward a truly inclusive environment so that diversity can flourish."
How much progress have women made on entering leadership positions in medicine?
"There has been progress, but not enough. The numbers have increased. As an example, the number of women chairs in radiology has almost doubled. WOW! But it is now 17 percent, not a number of which to be proud. The women's leadership program, LEAD (Leading, Empowering, and Disrupting), a partnership between the Society of Chairs in Radiology Academic Departments and GE Healthcare, was specially designed to increase the number of women chairs in radiology. We need to intentionally sponsor our women leaders and normalize women at the top."
---
Help spread the word