By Christine Cooley, MD, and Carolynn M. DeBenedectis, MD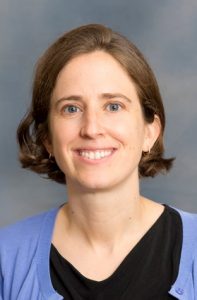 Many of us who became parents during our residency training remember returning to work after six weeks or less of parental leave, emotionally and physically exhausted … babies not sleeping through the night nor having a predictable feeding schedule. Our hearts ached to spend just a little more time with them before returning to our unending lists of imaging studies and endless hours of call. For the past few years, radiology has made great strides in trying to make the field more welcoming for everyone, especially women, who have been underrepresented for too long.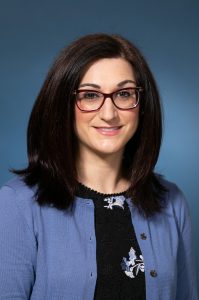 Last July, the ABR made a significant reform to make radiology a more welcoming field for women: the initiation of its residency leave policy. This new policy not only allows ample time off (up to 32 weeks over four years) for parental or medical leave, it also gives program directors and trainees flexibility in how it is implemented. In less than a year, program directors and residents have expressed the profound effect this policy has had on trainees' lives and their subsequent satisfaction with their choice of radiology as a career. The following testimonials from current radiology residents and program directors describe these experiences:
"One of our residents took time off during her first year to care for her young baby. Under our prior leave policy, her maternity leave would have required her to extend her training. This resident was extremely distressed as the policy forced her to choose between bonding with her baby and her residency education. She is a strong and competent resident, very goal oriented, and finishing her residency and moving into fellowship on time was important to her. When the new ABR leave policy was announced in 2021, our program immediately adopted it. Shortly afterward, this same resident informed me that she was expecting her second child with a planned leave her third year. We planned her time off, using the new policy to organize her maternity and vacation time during her third and fourth years, allowing her to remain on track to graduate. We celebrated being able to support her growing family and her radiology education simultaneously."
"Childbearing years often coincide with training years, and this policy supports becoming both parents and radiologists. I, personally, had children during training and thankfully was given 9 to11 weeks to recover and bond with each child. The policy allows flexibility, removes huge stressors and barriers for trainees to become parents, and gives PDs a very clear policy that is fair for everyone. We plan to use our Clinical Competency Committee to ensure milestones are achieved and believe that these gaps in training will not affect the competency of residents, with most remaining on track to take/pass the Qualifying (Core) Exam and graduate on time. This is a huge step forward for radiology training!"
"One of the best policies the ABR has come up with. This was long overdue! Even though I was the non-birthing parent, having my leave helped me take care of my wife, who underwent an emergency C-section, and to help her with her recovery. This also allowed me to take care of my preemie baby. The policy indirectly made my radiology training better, as when I returned to work, my mind was at peace and stress-free knowing my wife and child were healthy. Europe has had excellent parental leave policies for trainees for many years and the ABR parental leave policy is a step in the right direction."
"I feel very fortunate to have had 12 weeks of maternity leave. Having that time was incredibly important for my family and me. It meant that I was able to recover and bond with my newborn. I was also there to support my older daughter in what is often a tough transition to being a sibling and support my husband (or at least commiserate with him) as he was just as sleep deprived as I was. I also feel like having 12 weeks of leave made it possible for me to be a better resident when I returned. Residency can be tough and there are times when it is hard to balance work/home life. Being able to give my family the time they needed has made me feel valued by my program. Going back to work after 12 weeks was a totally different experience from the three weeks I took after I had my first child, both for myself and my family. I felt more grounded and supported. My family was happier. We were all happier."
For program directors, this policy has given us the tools we need to help prevent burnout and improve wellness for our trainees. Prior to this policy, we found ourselves forcing residents to settle for leaves that were too short for their needs and ones that in some cases even broke our hearts to enforce. For residents, the policy removes barriers to growing their families while simultaneously completing their training. They are given the gift of time and faculty support to be able to "take a breath" and step back from training, to be present with their new babies. This policy has fostered a supportive atmosphere within departments, confirming to our residents that balancing one's family and career are not mutually exclusive goals. The ABR has given us the capability to treat our residents the way they should be treated when going through these difficult life events during training years.
The new ABR leave policy has already had a profound impact on so many. We thank those who developed a balanced leave policy that supports the needs of our residents and creates well rounded radiologists at the same time. Bravo to the ABR for this much-needed, family-friendly policy. By committing to support our residents through major life events, our field is sure to benefit for years to come.
Drs. Cooley and DeBenedectis were invited to share their opinions on the subject using this forum. Edits by ABR staff were made for style or clarity.
Christine Cooley, MD, is the program director for the diagnostic radiology residency and an assistant professor of radiology at Albany Medical Center in upstate New York. She completed her diagnostic radiology residency at Mount Auburn Hospital in Cambridge, Massachusetts in 2011, and subsequently completed fellowships in abdominal imaging and intervention at Massachusetts General Hospital and oncologic imaging at the Dana Farber Cancer Institute. She works as a body radiologist for Albany Medical Center and Community Care Physicians.
Carolynn DeBenedectis, MD, is an associate professor of radiology at the UMass Chan Medical School. She is a fellowship-trained women's imager who specializes in breast imaging. In addition to her clinical work, she serves as the radiology residency program director and vice chair for education. Her research interests include communications skills, patient and family centered care, diversity & inclusion, and health care disparities in radiology. Most of her research in these areas focuses on curriculum development for resident education.
---
Help spread the word