The ABR recently informed the Nuclear Regulatory Commission (NRC) of the board's intent to discontinue including Authorized User-Eligible (AU-E) designations1 on ABR certificates issued after December 31, 2023.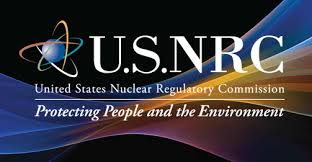 ABR certification has never been a prerequisite to becoming an NRC Authorized User. The NRC and its agreement states provide a straightforward application process for documenting training and experience needed to attain Authorized User status.
ABR leadership is committed to helping program staff and candidates navigate this transition and will host an informational webinar on Wednesday, March 30 from 7 pm-8 pm Eastern. To attend, please register. In the coming weeks, we'll also provide more details through a comprehensive set of FAQs.
If you have questions, please contact an ABR Certification Manager at information@theabr.org or (520) 790-2900.
1The Authorized User-Eligible designations on ABR certificates are diagnostic radiology (AU-Eligible), interventional radiology/diagnostic radiology (AU-Eligible), radiation oncology (AU-Eligible), diagnostic medical physics (RSO Eligible), nuclear medical physics (RSO Eligible), and therapeutic medical physics (AMP Eligible).
---
Help spread the word