Before Donald Flemming, MD, stepped down as the ABR's Board of Trustees (BOT) chair after four years, he already knew his replacement would be a success.
The first medical physicist to be named BOT chair, Matthew Podgorsak, PhD, was a natural choice because of his reasoned approach and demeanor.
"He's a quiet listener," Dr. Flemming said. "He can really distill everything. He's a calm person. He's not excitable."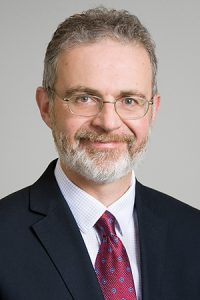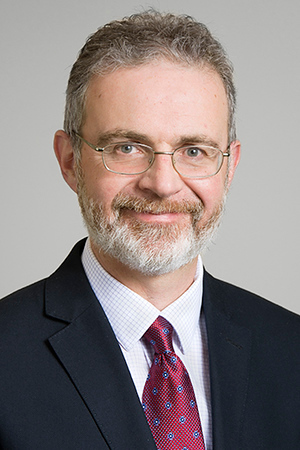 Dr. Podgorsak assumed the role at the ABR Board meeting in September. As BOT chair, he must understand the scope of all four ABR disciplines' assessment for certification programs and listen to input and gauge resource needs from the BOT to present to the Board of Governors (BOG).
The BOG is responsible for financial affairs, Initial and Continuing Certification program processes, strategic planning and priority setting, intersociety relations and outreach, and oversight of American Board of Medical Specialty matters.
The BOT advances the quality, relevance, and effectiveness of the ABR's exams for Initial and Continuing Certification. Trustees make operational decisions, including exam goals, format, content, assembly, delivery, scoring, and feedback.
His position is the only volunteer position that's part of both the BOG and BOT.
"The BOT chair position is unique in that it allows me to continue to contribute as a trustee, which I value very much, while at the same time having a seat on the Board of Governors," Dr. Podgorsak said.
Dr. Podgorsak has been a volunteer for 18 years and BOT member since 2017. In that time, he had the opportunity to watch Dr. Flemming and Donald Frush, MD, serve as BOT chairs. The position is challenging. There are many opinions to consider; the BOT has 20 members and the BOG has eight.
"I was very impressed with how they both worked diligently to listen to all opinions in order to learn about the needs of all four disciplines and be a strong voice for all trustees," he said.
Dr. Podgorsak is the chief medical physicist and a research associate professor in the Department of Radiation Oncology at Roswell Park Comprehensive Cancer Center and the University of Buffalo's Jacobs School of Medicine & Biomedical Sciences. Those duties keep him busy enough. The BOT chair job will up that ante.
"The time commitment is significant," Dr. Flemming said. "You're doing prep for all meetings for both the BOG and BOT. There are months where that could take as much as 40 hours."
There's a lot on the agenda for 2023. Two examples: Upgraded oral exam software will roll out for a Medical Physics Part 3 Certifying Pilot Exam in February. The software will be fully implemented in the spring. The ABR will also be implementing ways for diplomates who are below the Online Longitudinal Assessment standard to remedy their status.
"Broadly speaking, I anticipate that my trustee colleagues will have plenty of innovative ideas over the next few years to optimize our assessment tools," he said. "I look forward to advocating for those ideas with my BOG colleagues."
Fortunately, Dr. Flemming is staying on the BOG for the next year to serve as a resource for Dr. Podgorsak and the rest of the Board. He and Dr. Podgorsak already have had many discussions with more to come.
"I have learned tremendously by observing both of my BOT chair predecessors, and I have had the added privilege of personal mentoring by Dr. Flemming over the past year," he said. "Dr. Flemming has been very generous with his time, spending many hours with me answering my questions about his view of the role and providing me with advice on what my initial priorities should be."
---
Help spread the word