By Alisha Rathi, MD
Doctors can advocate for many things: issues that are important to them, their careers, and their future. First and foremost, however, advocacy is about working for our patients and ensuring we have the resources to deliver the best care. To accomplish this, it is important to understand relevant legislation for our specialty so we can be the voice of radiology for policymakers.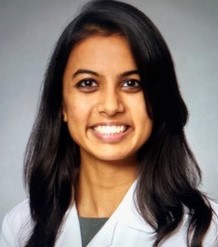 There are many ways to get involved with radiology advocacy to ensure a positive future for our specialty:
Participate as Radiology Advocacy Network liaisons for each residency program. Contact me @arathimd if you have questions.
Attend conferences, such as ACR.
Participate in #CTAs (calls to action) such as #stopthecuts.
Write to legislators about issues that matter to you.
Join your state radiological society.
Participate in ACR Capitol Hill Day.
Most important, listen to your patients and colleagues.
Advocacy is about getting involved at the state and national levels. It is about engaging in issues that are important and working diligently to raise awareness. Although not directly related to board certification, advocacy can represent an important element of professional activity.
Advocacy is important in every facet of life, and particularly for our patients and the practice of radiology.
If any medical students, residents, or fellows have questions on how to get involved, feel free to reach out. My twitter handle is @arathimd.
Alisha Rathi is a R3/PGY4 resident at Northwell/Zucker School of Medicine at Hofstra University. Dr. Rathi is interested in increased medical student, resident, and fellow involvement in radiology advocacy. She serves as the AMA Delegate/Advocacy Liaison for the ACR Resident & Fellow Section.
Dr. Rathi was invited to share her opinions on the subject using this forum. Edits by ABR staff were made for style or clarity.
---
Help spread the word