By Christine Nwoke, MS, DO
In 1981, Drs. Helen Redman and Ann Lewicki established the American Association for Women in Radiology (AAWR) with the intent to increase the presence of women in the field. Despite their efforts, there is still a low number of female radiologists practicing today.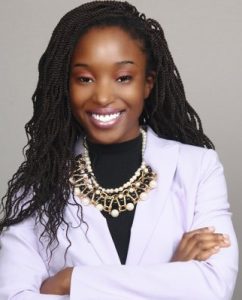 The Association of American Medical Colleges reported in 2016 that roughly 25% of practicing radiologists were female. Additionally, about 25% to 30% of radiology residents were women.1 This is in stark contrast with the almost equal distribution of current male and female medical students. The gender disparity in radiology is greater than in many other specialties and has not changed in the last decade.2 In a 2014 study, diagnostic radiology ranked 17th in female representation among the 20 largest residency training specialties.3 It is for this reason that radiology programs should strive to recruit more female applicants. 
Women make up about 25% of total diagnostic radiology applicants. Many factors may contribute to an applicant choosing a program. When I researched programs, I looked at the program director's message and current residents. It was hard not to notice gender, especially when an entire residency class was male. This, plus the lack of female faculty, could make a woman hesitant to apply. 
One example of the need for more women in radiology is the low number of practicing breast imaging radiologists, which accounts for 10.5% of practicing radiologists. More representation is also needed in interventional, musculoskeletal, and neuroradiology. Institutional change is required to level the field for women by incorporating policies that ensure appropriate representation, inclusion, and diversity in the composition of a residency class. Additionally, unconscious bias training seminars for those responsible for interviewing and ranking applicants can be beneficial.
Despite the visibility of female leaders such as former Chair of the American College of Radiology (ACR) Dr. Geraldine McGinty, the first woman to hold the position in the college's near 100-year history, one major hurdle for the recruitment of women into radiology is the lack of female mentors and role models. To increase faculty, programs could recruit their female residents for positions. Women who are in faculty positions should be acknowledged and given opportunities for advancement into leadership roles. The lack of women in leadership can be discouraging to young women entering the field, creating a vicious cycle. As female recruitment numbers go up, female medical student interest in radiology should follow.
Programs should strive to have their residency classes represent the populations they serve. If they did, most residency classes would have 50% females. Radiology is a rewarding career with many benefits and a positive job outlook. Recruiting more women would foster diversity, which leads to innovation and a high level of efficiency. Diversity in the workplace can open the door to a wider variety of perspectives. Additionally, this diversification may help to address health disparities and enhance cultural competence. 
A new study found that Fortune 500 companies with a higher representation of women on their top management teams experience better financial performance than those with fewer females. Increasing the representation of women in residency and leadership positions in radiology strengthens the specialty and will lead to better performance outcomes. 
If the goal is to increase diversity, residency programs should make it their mission to interview and rank more women applicants than in previous years to increase the number of females in the field.
Christine Nwoke, MS, DO, is an osteopathic medical graduate of Debusk College of Osteopathic Medicine in Harrogate, Tennessee. She is currently applying for a diagnostic radiology residency position in the 2022-2023 cycle. Her hobbies include writing stories, Pilates, reading, and baking. You can follow her on Twitter at @christine_oms.
Dr. Nwoke was invited to share her opinions using this forum. Edits by ABR staff were made for style or clarity.
References
1. Walter, M. 3 key statistics about gender disparity in radiology around the world. 2018 Feb 6. Radiologybusiness.com. https://radiologybusiness.com/topics/healthcare-management/leadership/3-key-statistics-about-gender-disparity-radiology-around
2. Baker SR, Barry M, Chaudhry H, Hubbi B. Women as radiologists: are there barriers to entry and advancement? J Am Coll Radiol. 2006;3(2):131-134. https://doi.org/10.1016/j.jacr.2005.10.001.
3. Chapman CH, Hwang WT, Both S, Thomas CR Jr, Deville C. Current status of diversity by race, Hispanic ethnicity, and sex in diagnostic radiology. Radiology. 2014;270(1):232-40. https://pubs.rsna.org/doi/10.1148/radiol.13130101. Epub 2013 Oct 28. PMID: 23901125.
---
Help spread the word