Janice Newsome, MD, has advice for anyone who wants to help the ABR improve its Initial or Continuing certification programs: Become a volunteer and make changes from the inside.
She's been one for years and knows it makes a difference.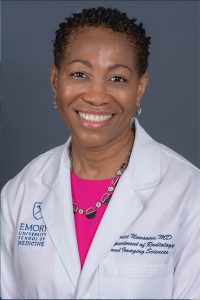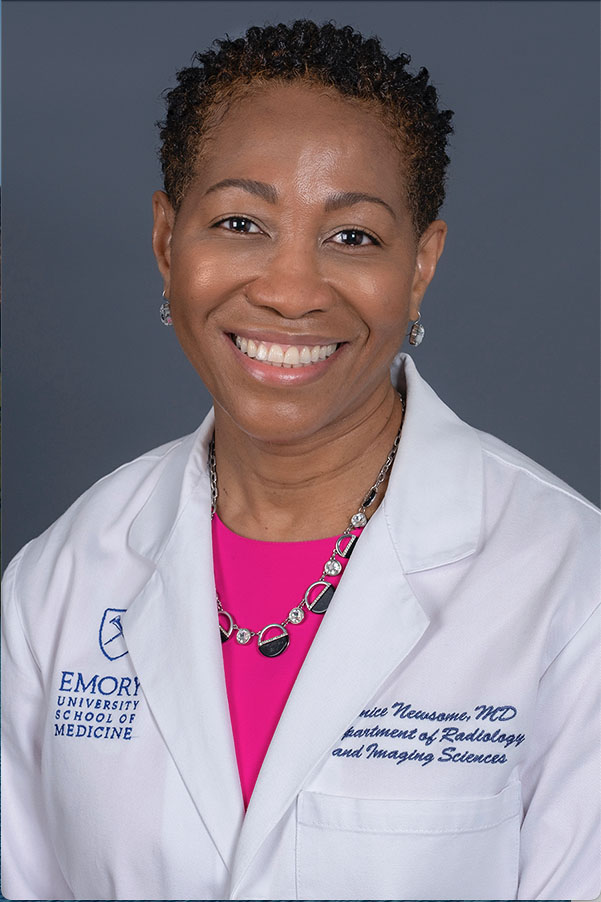 "Volunteerism is the engine for everything that we think is worthwhile about medicine and medical education," Dr. Newsome said. "I tell the people that may have concerns about one thing or the other that they are going to be able to make a tremendous impact if they bring those thoughts to the ABR.
"My Papa used to say, 'If you don't vote, then don't complain.' I let people know that everyone is invited to be a volunteer."
Dr. Newsome is an associate professor in the department of radiology and imaging sciences at Emory University School of Medicine and division director and chief of interventional radiology and image-guided medicine at Emory University Hospital.
Not one to sit still, she pulls double duty as an ABR volunteer, serving as an oral examiner and member of an advisory committee. Her professional life is hectic, but she knows the importance of making the time to help advance her profession.
"The commitment is small compared to what you get back," she said. "There are many people on the roster as examiners. Even over a few days of examining, it's not the same type of work that it used to be. The staff makes it easy."
She's a member of the IR/DR Continuing Certification (MOC) Advisory Committee, which was formed in 2020. In that role, she welcomes thoughts from colleagues who have ways to improve the process, including lifelong learning and Self-Assessment CME, Practice Quality improvement and Online Longitudinal Assessment.
"My role is to be that ear on the ground and to bring feedback to the advisory committee to help make this a better experience for everyone," Dr. Newsome said.
While in her oral examiner role, Dr. Newsome believes it's vital to be part of a diverse group. She said there's a better comfort level when the examiner and examinee can identify with each other.
"As an examiner, I think one of my biggest contributions is just who I am as a person," she said. "We know that in interventional radiology, there are not that many women, and there are not that many underrepresented minorities. You have to be part of these less-represented groups to understand what that feels like in a very stressful situation. I know how I felt going through the examinations and never feeling that I had anything in common with the person who was examining me."
The ABR holding remote oral exams the past couple of years has been challenging for examiners, because they thrive on the bonds they form with other volunteers. Nonetheless, Dr. Newsome said they keep their minds on the mission while performing their duties on videoconference. The stakes are too high not to.
"I love the camaraderie with my fellow examiners," she said. "We're all here for one purpose: we have to decide who is qualified to take care of the American public in a safe manner. We take that job seriously and I love being with people who are like-minded in that sense."
Dr. Newsome also sees volunteers as ambassadors. She and her colleagues educate their peers about the ABR's mission and spread the word about the importance of board certification.
Anyone interested in furthering their specialty is encouraged to get involved, even if they don't have the time or interest to serve on a committee or as an oral examiner.
"When people talk to me, they understand this is not an ivory tower situation when you're volunteering for the ABR," Dr. Newsome said. "If you have concerns about anything regarding your professional certification, just know that there are avenues where someone is listening to you."
For more information on becoming a volunteer, please visit our website, click on a specialty, and select the volunteer option.
---
Help spread the word