Now in his 50th year in medicine, Paul Wallner, DO, is retiring as the ABR's associate executive director (AED) for radiation oncology. Dr. Wallner has served the RO community as AED for more than 13 years.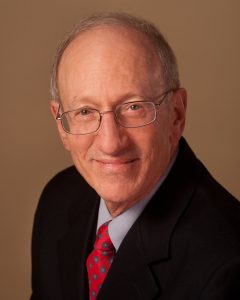 He will continue working with GenesisCare USA and maintain his activities with ACR and ASTRO committees.
"My time with the ABR, and working with you and your respective organizations, has been the most gratifying and motivating period of my career," Dr. Wallner wrote in an email to leaders in RO associations and societies. "I want to thank you all for your support, cooperation, friendship, and trust. You made my work easier, and much more rewarding. Unlike Douglas MacArthur, it is not my intention to simply 'fade away, like an old soldier.' "
Four AEDs work as part-time staff for the ABR and serve as extensions of the executive director. They work with their ABR colleagues and the diagnostic radiology, interventional radiology, medical physics, and radiation oncology fields to improve the continuing and initial certification processes.
Dr. Wallner will remain in his post until a successor is designated and for a brief overlap period to allow for a smooth transition. Anyone interested in applying for the position should visit the ABR's job listings site.
---
Help spread the word