Update of Radiation Oncology Non-Clinical Skills
by Paul E. Wallner, DO, and Brian J. Davis, MD, PhD
2020;13(2):5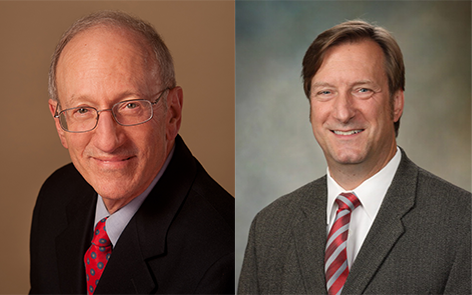 In 1999, the Accreditation Council for Graduate Medical Education (ACGME) and the American Board of Medical Specialties (ABMS) jointly introduced six core competencies that were identified to represent the essential elements of high-quality medical practice and should be included in postgraduate medical education and assessment for certification.1 As with any compendium of scientific and clinical knowledge and skills, these competencies were never anticipated to be static, and in 2014, after widespread dissemination of reports indicating the nature and extent of errors in contemporary health care delivery, the organizations added subject domains considered non-clinical to requirements for inclusion in education and assessment.2,3 In January 2014, the ABMS updated its Standards for the American Board of Medical Specialties Program for Maintenance of Certification with new domains to be effective in January 2015.4 The ABMS document recognized that a large cohort of practicing physicians lacked basic understanding of the various principles and emerging science of non-clinical skills and knowledge, and that the extent of the domains effectively crossed all elements of the existing six core competencies. Specific content to be included in the assessment of these domains was to be determined by the individual Member Boards.
Although the 2014 ABMS document specifically addressed MOC programming for the 24 Member Boards, it was apparent that the material referenced should be included in postgraduate resident and fellow education and assessed as part of the Initial Certification (IC) instruments. As with many ACGME and ABMS directives, Member Boards were provided a degree of latitude in how these new domains would be embedded into IC and MOC instruments. Early in the process, the ABR Board of Trustees (BOT) determined that the extent of noninterpretive skills (NIS) for diagnostic radiology (DR) and non-clinical skills (NCS) for radiation oncology (RO) was so vast, and in some instances judgmental, that unlike other elements of the ABR exam preparation study guides, actual content should be provided in syllabi.
In 2015, the ABR RO trustees determined that the NCS domain should include a breadth of topics: patient safety, bioethics, biostatistics, critical research and literature analysis, and quality assurance and quality improvement. The RO assessment instrument development for IC is divided into eight clinical categories and two basic science domains (medical physics for radiation oncology and radiation and cancer biology). The new NCS content did not seem to fit appropriately into any of these disease-oriented groups, so the RO BOT members decided to personally take on item (question) development. Each of the four RO trustees is assigned responsibility for a specific category of NCS content material. After the development and website publication of the first NCS syllabus in 2015,5 a commitment was made to review and update the material every 3 to 4 years.
In January 2020, actual weighting of RO exam content was published on the ABR website. As noted on that site, RO NCS material represents 2 percent to 5 percent of the IC clinical oncology qualifying (computer-based) exam and an equivalent proportion of randomly distributed items in the new MOC Part 3 Online Longitudinal Assessment (OLA) instrument.6 During the summer of 2020, a full review and update of the RO NCS syllabus will be undertaken. Consistent with existing DR NIS material and the other ABMS Member Boards, content related to medical informatics will be added to the syllabus. As with the other NCS topics, new IC and OLA items will be drawn directly from the syllabus. The updated RO NCS syllabus is currently scheduled for web publication before December 31, 2020, to allow for ample candidate preparation time before the July 2021 qualifying exams.
---
Help spread the word