Balance in Certification Process, Better Service Among Areas of Emphasis for Board and Staff
By Robert M. Barr, MD, ABR President, and Brent Wagner, MD, MBA, ABR Executive Director
2023;16(1):2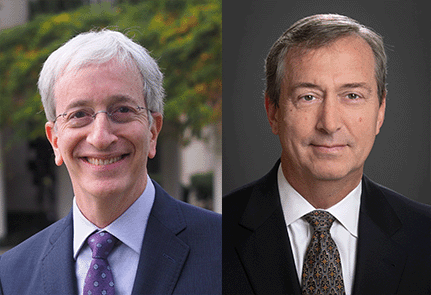 In the October issue of The Beam, we shared two important strategic priorities: first, continued optimization of effective and transparent communication, and second, an ongoing focus on controlling costs. In this issue, we address six other areas of emphasis for the ABR governing board and management team.
Create/maintain balance in our certification processes. Our certification programs should be robust enough to serve the public interest by defining high standards of achievement for our candidates and diplomates while avoiding overly cumbersome requirements or requirements that are confusing or irrelevant to practice. 
Maintain the highest standards in our assessment processes. We must make sure that our exams and assessments are unbiased, fair, and valid indicators of the knowledge and skill of our candidates and diplomates. This starts with efforts to optimize relevance across a broad domain of knowledge and experience. Beyond that, we emphasize not only iterative content development by skilled experts in the radiologic specialties and subspecialties but also rigorous psychometric review and validation. 
Enhance service. We should aspire to serve as valued partners in the success of the radiologic professionals we serve. Most candidate and diplomate tasks are easily understood and subsequently achieved. But there is a broad range of human experience during the training period and subsequent clinical practice. We recognize that some of our policies and processes are complicated and require an individualized explanation, whether that be solving technical problems during a remote qualifying exam, navigating the Online Longitudinal Assessment platform, or understanding the components of maintaining one's certificate. 
Reduce risk. The health of the organization requires shared discipline around areas of corporate risk, ranging from cybersecurity to legal issues to finance, as they relate to the fiduciary duties of nonprofit governance. Although these functions are not immediately apparent (especially when they are working well), they are critically important to the sustainability of the ABR.
Enhance volunteer experience/engagement/value. Our approximately 1,100 volunteers are a vitally important resource. Within the limits of our available staffing and our structured policies regarding process and exam content parameters, we need to provide a high level of support to allow them to be effective, especially in the valuable contributions that they make to ABR assessments.
Take care of our staff. A motivated and highly qualified workforce is a requisite element to address the priorities described above. Our Board of Governors holds itself and senior staff accountable to create and maintain a supportive environment that allows individuals and teams to be effective in their service to the mission.
---
Help spread the word