Board of Governors
Last verified on January 24, 2023
Robert M. Barr, MD
President
Charlotte, North Carolina
Robert M. Barr MD, FACR, is the current president of the ABR Board of Governors, having previously served as secretary-treasurer and president-elect since joining the Board of Governors in 2017. He is a private practice neuroradiologist in Charlotte, North Carolina and served as president of Mecklenburg Radiology Associates from 2005 to 2016. He has been a strong advocate for neuroradiology practice and has been actively involved in coding, reimbursement, and coverage policy as past chair of the American Society of Neuroradiology (ASNR) Health Policy Committee and prior ASNR Advisor to the AMA/Specialty Society Relative Value Scale Update Committee (RUC). He serves in various leadership roles with Novant Health, most recently as chair of the Novant Health Board of Trustees. He is also a member of the Advisory Board of the Harvey L. Neiman Health Policy Institute and past president of the ASNR 2019-2020. Dr. Barr is a graduate of Harvard College and University of California San Francisco (UCSF) School of Medicine. He completed his diagnostic radiology residency and neuroradiology fellowship at UCSF. He is board certified in diagnostic radiology and neuroradiology and is actively participating in Continuing Certification.
Cheri L. Canon, MD
President-elect
Birmingham, Alabama
Cheri L. Canon, MD, FACR, FSAR, FAAWR, is professor and chair, and Witten-Stanley Endowed Chair, of radiology at the University of Alabama at Birmingham (UAB) Heersink School of Medicine (HSOM) and the chief clinical officer for the UAB Medicine ambulatory practice. She completed her undergraduate training at the University of Texas at Austin, followed by medical school at the University of Texas Medical Branch. After completing her residency training in diagnostic radiology at the University of Alabama at Birmingham, she joined the faculty in the abdominal imaging section. Dr. Canon served as the radiology residency program director and vice chair of education for seven years. She was the HSOM Curriculum Committee chair when an organ-based curriculum was implemented. She then served as senior vice chair of operations and division director of diagnostic radiology before her appointment as chair. She sits on UAB Medicine Joint Operating Leadership Council, which is the senior leadership team for the health system, and is a trustee on the board of the physician practice. Dr. Canon served as an oral examiner for the American Board of Radiology (ABR) for 11 years and as a member of the Board of Trustees, and now sits on its Board of Governors. She was recently elected to the president-elect position. She was the vice chair of the American College of Radiology (ACR), chancellor on the board, and the chair of the ACR Commission on Education. As a member of the ACR Radiology Leadership Institute, she helped launch a comprehensive leadership development program in partnership with the most recognized business schools. She is a fellow of the college and received the ACR Gold Medal in 2021, its highest honor. She received the Alabama Academy of Radiology's Silver Medal in the spring of 2022. Dr. Canon is the immediate past-president of the Society of Chairs of Academic Radiology Departments (SCARD) and the co-creator of LEAD, a women's leadership development program jointly developed by SCARD and GE Healthcare. Additionally, she sits on the boards of directors for the Association of University Radiologists, the Society of Abdominal Radiology, now serving as president, and the Academy of Radiology Research Academic Council. She previously served on the leadership for Momentum, a Birmingham women's leadership organization. In recognition of her advocacy for women, she was recognized with the American Association of Women in Radiology Marie Sklodowska-Curie Award in 2020. In 2022, Dr. Canon was recognized by the University of Texas Medical Branch John Sealy School of Medicine Alumni Association's highest honor, the Ashbel Smith Distinguished Alumni Award.
John A. Kaufman, MD
Secretary-Treasurer
Portland, Oregon
Kaled M. Alektiar, MD
New York, New York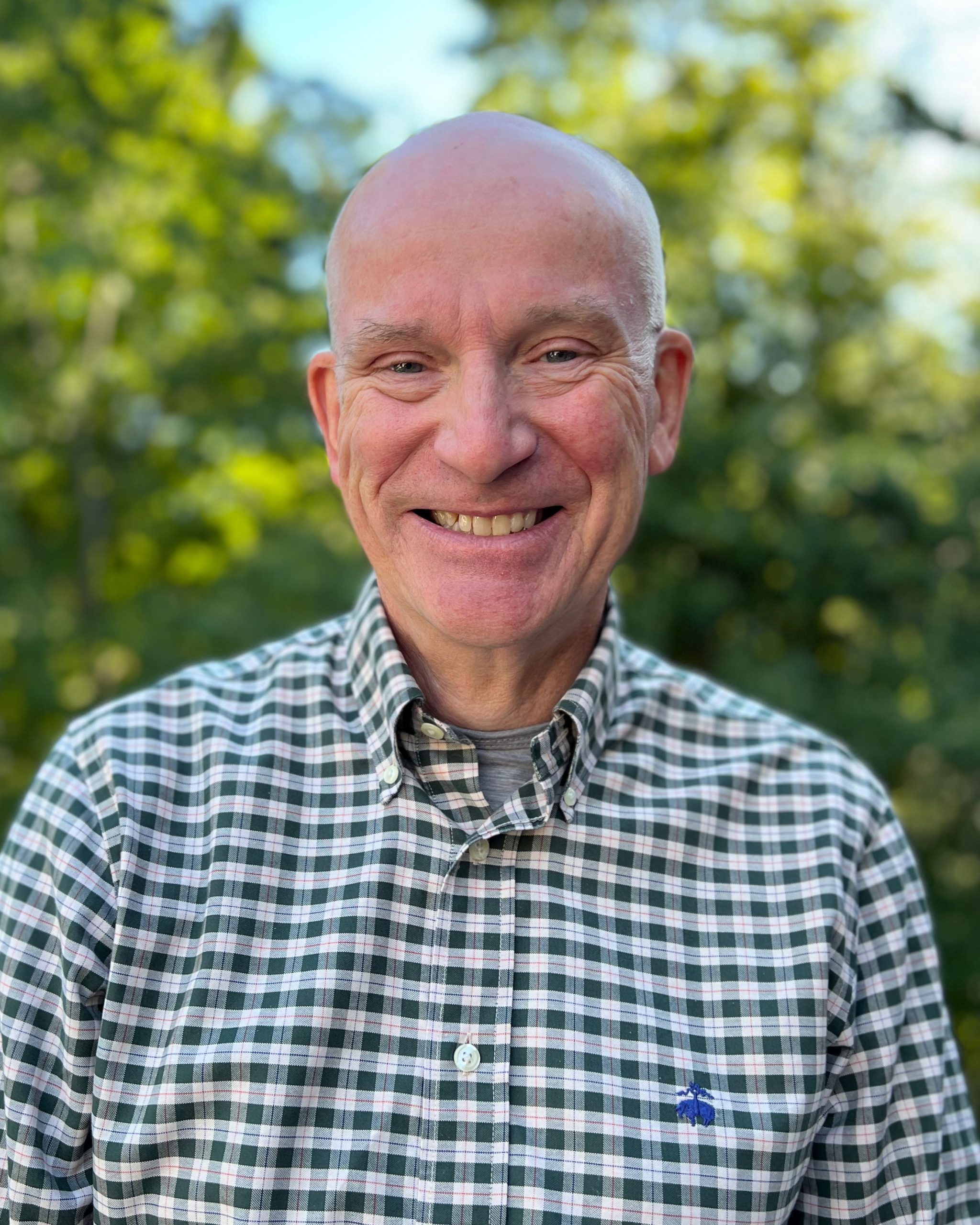 Donald J. Flemming, MD
Hershey, Pennsylvania
Don Flemming, MD, began his volunteer career with the ABR as an oral examiner in musculoskeletal radiology in 2003. He became a Trustee in 2014 and was selected to be the Chair of the Board of Trustees and member of the Board of Governors in 2018. Dr. Flemming is a Professor of Radiology and Orthopedics & Rehabilitation, Distinguished Educator, and Residency Program Director at Penn State Health Hershey Medical Center in Hershey, PA. He earned a Bachelor of Science degree from Rensselaer Polytechnic Institute in 1981and his Doctor of Medicine degree from the State University of New York at Buffalo in 1985. Dr Flemming completed an internship in Internal Medicine at the National Naval Medical Center (NNMC) in Bethesda, MD before serving with the fleet as a general medical officer on the USS Iwo Jima LPH-2 and at the Oceana Naval Air Station Medical Clinic. He returned to NNMC for radiology residency training from 1989-1993 and fellowship education in Musculoskeletal Radiology at the Armed Forces Institute of Pathology in Washington DC from 1995-1996. Dr. Flemming served as a radiologist at NNMC until his retirement from the US Navy at the rank of Captain in 2005. He is currently in his 21st year of serving as a program director and 24th year lecturing at the AIRP Radiologic Pathology Course.  He has a strong interest in medical education and has been the recipient of multiple teaching awards. Don was raised in rural upstate New York and has been married to his wife, Sheri, for 41 years. They have three children and four grandchildren. Don's hobbies include fly fishing, cycling, woodworking, reading and music.
Serving on the Board is incredibly humbling and intrinsically rewarding. The entire organization of staff and volunteers is dedicated to producing fair and meaningful assessments of physician competency for the benefit of both the public and the profession. I couldn't be prouder to be part of this important mission.
Toby A. Gordon, ScD
Baltimore, Maryland
Dr. Gordon is a professor at Johns Hopkins University with expertise in the U.S. and international healthcare systems and innovations in healthcare delivery. Her primary  appointment is in the Carey Business School and she holds joint appointments in the Bloomberg School of Public Health and the School of Medicine (Surgery). Dr. Gordon graduated from the University of Pennsylvania, then launched her career of over 40 years at Hopkins as the coach of the Women's Squash team. She has held various administrative posts in the Johns Hopkins Hospital and Health system, including serving as vice president of Johns Hopkins Medicine for strategic planning and marketing before joining the Carey Business School as a founding faculty member. Her teaching interests are the organization and delivery of healthcare services in the U.S., with a particular focus on bringing social and biomedical innovations to the market. Dr. Gordon is a co-principal investigator on the NIH RO1 funded Clinical Translational Science Award. She has an extensive publication bibliography, which includes a series of peer-reviewed articles and the textbook
Evidence-Based Surgery
. She has consulted for numerous academic medical centers and the European Commission as an expert on the U.S. healthcare system, and she also teaches for the Frankfurt School of Finance in Germany. Dr. Gordon was appointed to the American Board of Radiology in 2019 and to the Accreditation Council for Graduate Medical Education as a public member in 2021.  She serves on the Maryland Health Services Cost Review Commission quality oversight committee. A lifelong Baltimore resident, Dr. Gordon is very engaged in the community through board service on corporate, nonprofit, and government advisory boards and commissions. She has received numerous recognitions for her professional accomplishments and for civic and government volunteer efforts, including recognition as one of Maryland's Top 100 Woman.
Mary S. Newell, MD
Atlanta, Georgia
Mimi Newell, MD, joined the ABR in 2008 as an oral board examiner for diagnostic radiology (breast) and subsequently served on several additional committees, including Certifying and Core committees for breast, eventually becoming chair of the Certifying Committee in 2014. In 2015, she became the trustee for breast, and served as vice chair (DR) of the Board of Trustees starting in 2018. Mimi joined the Board of Governors in 2020. Dr. Newell started her private practice career with Radiologic Associates of Northwest Indiana in 1990 and subsequently joined the faculty at Emory University in Atlanta in 2001. In addition to ABR service, she has been active with volunteer work within the ACR and the Society of Breast Imaging, where she currently serves as vice president. A graduate of Notre Dame ('80) and the University of Michigan Medical School (MD '84), Dr. Newell completed her diagnostic radiology residency and body imaging fellowship at St. Francis Hospital in Evanston, Illinois. She is board certified in diagnostic radiology and actively participating in Continuing Certification.
My association with the ABR has been continuously rewarding and interesting, and has introduced me to so many insightful, inventive, and collegial people from all over the country.
Matthew B. Podgorsak, PhD
Chair, Board of Trustees
Buffalo, New York
Matthew Podgorsak, PhD, FAAPM, is professor of oncology and chief medical physicist in the Department of Radiation Medicine at Roswell Park Comprehensive Cancer Center (RPCCC) in Buffalo, New York. He also holds an associate professor appointment in the Jacobs School of Medicine and Biomedical Sciences at the University at Buffalo (UB), and he has mentored numerous master's and doctoral students enrolled in UB's CAMPEP-accredited medical physics graduate program over the past three decades. In his clinical role, Dr. Podgorsak oversees all medical physics and dosimetry services at RPCCC and its four affiliate centers located in Western and Central New York, where a combined total of over 200 patients per day receive radiation therapy. He finished his undergraduate training at McGill University in Montreal, and then went on to complete his PhD in medical physics in 1993 at the University of Wisconsin, Madison. Over his 30-year career, Dr. Podgorsak has held leadership positions with several professional societies. In 2005, he was elected to a three-year term as a member of the Board of Governors of the American Association of Physicists in Medicine (AAPM). In 2013, Dr. Podgorsak joined the executive committee of the AAPM through his election to a three-year term as treasurer. Dr. Podgorsak also previously served on the Board of Directors of the American College of Medical Physics (ACMP), and he served as president of the Upstate New York Association of Medical Physicists. He is currently a member of the medical physics advisory committees for the American College of Radiation Oncology Practice Accreditation Program (ACRO-PAP) and the Radiosurgery Society (RSS). Dr. Podgorsak has been a volunteer for the ABR since 2004, and has served as an item writer, committee chair, and oral examiner. In 2017, Dr. Podgorsak was named the trustee for therapy medical physics, and in 2022 he was appointed chair of the Board of Trustees and joined the Board of Governors.
Society deserves healthcare that is provided by competent practitioners, and the ABR's leadership in developing and implementing tools to fairly assess provider competency in the radiology fields is paramount. Engaging as a trustee and governor provides me with tremendous professional fulfillment through both Board's collective efforts to lead the ABR in fulfilling its mission.
Brent Wagner, MD, MBA
Executive Director
Tucson, AZ
Brent Wagner, MD, MBA, joined the ABR in 2020 as the Executive Director and an
ex officio
member of the Board of Governors. Prior to that, he volunteered for more than two decades as an item writer, oral examiner, and member of the ABR's governing board (including as board president). While a radiologist in a private practice group in Reading, Pennsylvania, from 1998-2020, he served as group president, department chair, and medical staff president. He also chaired the hospital's Peer Review Committee and was a charter member of the Leadership Council, which dealt with credentialing and physician professionalism issues. Beyond his medical staff roles, Dr. Wagner served on the local hospital and regional health system boards, beginning in 2010, including multiple terms as board chair. During this time, he also led the board's Quality & Safety Committee. Dr. Wagner is a graduate of Lafayette College (BA '81), Jefferson Medical College (MD '85), and Johns Hopkins University (MBA '19). He completed his diagnostic radiology residency at Wilford Hall USAF Medical Center in San Antonio. His final assignment with the Air Force was on the faculty of the Department of Radiologic Pathology at the Armed Forces Institute of Pathology (AFIP). He is board certified in diagnostic radiology and is actively participating in Continuing Certification.
What I enjoy most about this job is the opportunity to work with exceptionally skilled people dedicated to a mission that is important for patients and the professionals who serve them.