By Jesse M. Conyers, MD
The American Board of Medical Specialties (ABMS) Policy on Parental, Caregiver, and Family Leave represents a culture shift in medicine. According to the policy, "Starting in July 2021, all ABMS Member Boards with training programs of two or more years duration will allow for a minimum of six weeks away once during training for purposes of parental, caregiver, and medical leave, without exhausting time allowed for vacation or sick leave and without requiring an extension in training."
This mandate comes at a time when the number of women entering medical school is higher than ever. For the first time in history, women constituted the majority of U.S. medical students at 50.5% in 2019 (Boyle, 2019). Given their ages, many physician trainees will start a family or become a family member caregiver during residency or fellowship. In fact, in a survey by Blair, et al. (2016), 40% of residents and fellows reported they plan to start a family during graduate medical education training.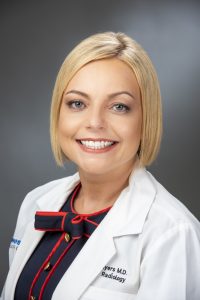 Women are disproportionately affected by family leave policies – supporting women in medicine requires supporting family leave. Currently, the lack of clear guidelines on parental leave during residency leads to wide variation across institutions, which affects physician wellness and gender equity (Magudia et al., 2018). As the proportion of women in medicine increases, there will be a natural and necessary shift in perspectives regarding parental roles and work-life balance; this shift should be reflected through meaningful policy change.
Recently, I had the opportunity to discuss the impact of the ABMS parental leave mandate on radiology residents with American Board of Radiology (ABR) Executive Director Brent Wagner, MD. During this conversation, Dr. Wagner and I discussed how establishing a progressive leave policy could allow the ABR to take the lead among medical specialties, improve physician well-being, increase diversity and representation in radiology, and develop a more positive culture around family and medical leave.
As a former chief resident, I have helped several radiology residents navigate parental leave in residency. The 1993 Family and Medical Leave Act (FMLA) allows eligible employees to take 12 weeks of unpaid leave for maternity leave, adoption or fostering of a child, care of a family member, or an employee's own health condition. To be eligible for FMLA, an employee must be employed with a company for at least 12 months; therefore, all interns, first-year radiology residents who completed their intern year at a different institution, and residents who transferred to a different program within the past year do not qualify. This is not an uncommon scenario for radiology residents and fellows. If a trainee does not qualify for FMLA, they are typically required to use all their vacation and sick time for parental leave. This system is suboptimal and particularly affects women. Even if eligible for FMLA, many residents have expressed that they don't feel they are able to take leave during radiology training, even parental leave, due to concerns about fulfilling board exam and graduation requirements, extending medical training, burdening colleagues, and negative stigma about taking leave. Additionally, unpaid time off can be a significant financial burden for trainees.
During my conversation with Dr. Wagner, we discussed how establishing a meaningful family leave policy in radiology could have a profound impact on resident well-being. The current stress from pregnancy and parenthood during residency can be a huge driver for physician burnout and poor health outcomes. In a 2018 survey of general surgeons who experienced pregnancy during residency, 39% of respondents seriously considered leaving residency due to a multitude of concerns, including dissatisfaction with leave options (Rangel et al., 2018). In addition to psychological stress, a 2003 study of pregnancy in residents found a higher frequency of preterm labor, preeclampsia, and fetal growth restriction in female residents compared to the partners of their male counterparts (Gabbe, 2003). Due to perceived threats to their career, many female physicians postpone childbearing until after training (Willlett et al., 2010).
During our discussion, Dr. Wagner shared his own personal knowledge of the effects of extending training due to family leave, as his daughter had a baby during her residency and was required to extend her residency. Luckily, her continued training was not affected since not all residents in her specialty pursue a fellowship; however, extending her residency led to a delay in starting her career as an attending physician which incurred financial and opportunity costs. In a specialty like diagnostic radiology, where greater than 90% of residents pursue fellowship (Kaplan, 2014), extending residency training could significantly impact fellowship and career opportunities, delay eligibility for the ABR Certifying Exam, and distinctly disadvantage female trainees. Conversely, since the ABR Core Exam is administered at the end of the third year, radiology residency is uniquely designed to allow flexibility in the fourth year without requiring extended training.
In addition to improving physician wellness and mitigating the parenthood penalty to physicians, establishing a meaningful parental leave policy for residents could improve diversity and representation in radiology. Despite increasing numbers of women in medicine, the proportion of women in radiology has largely remained stagnant. Radiology continues to have among the lowest representation of women among medical specialties, with only 25% of practicing radiologists and 30% of radiology residents being women (Ladd, 2017). A progressive residency leave policy could help radiology support current and potential women and families in our profession, and encourage prospective applicants to consider a career in radiology.
An important part of my conversation with Dr. Wagner about the ABR's leave policy was discussing the logistics of an acceptable leave policy. What constitutes "acceptable" or "meaningful" leave, and how do we balance radiology education with humanism and physician well-being?
As part of this conversation, we discussed the differences between establishing minimums and maximums for a leave policy. In my opinion, establishing a standard minimum for leave time is important to protect trainees. A leave policy that allows programs to grant residents "up to X number of weeks for leave" still includes zero weeks, which may not lead to meaningful change. Dr. Wagner explained, however, that the role of a medical board in establishing a leave policy is to determine the requirements for certification, which requires setting a maximum of allowable time away from training for a candidate to remain board eligible without extending training. To me, this seems fair, and having this conversation helped me better understand the ABR's role in developing a leave policy. In reality, the ABMS has already set the minimum for all specialties, although I think many would hope for higher. If the ABR's role is to set the maximum threshold of time away from training to remain board eligible without extending training, I personally think a maximum of 12 weeks in one year with a total maximum time of 28 weeks away from training over four years would be fair and acceptable. This would allow for four weeks of vacation per year, plus 12 weeks additional time for leave. From my discussions with many residents and colleagues, this generally seems acceptable and, in fact, is a more progressive approach than many other medical specialties.
While the ABMS mandate on parental leave signifies a culture shift in medicine, I also believe there are promising signs of a culture shift in radiology. The ABR's engagement of stakeholders and solicitation of feedback about the leave policy conveys a more open and inclusive environment. Additionally, in developing and administering its first l remote board exams, the ABR's consideration of feedback suggests progress and adaptability. The ABR Initial Certification Advisory Committee (ICAC) also allows trainees to have direct contact and input with the ABR. As a member of the ABR ICAC, I have seen several examples of the ABR's support for women and families in radiology. In fact, one of the biggest drivers for administering the remote ABR Core Exam over three days instead of the typical two days was to ensure a fair testing environment for lactating women and allow accommodations for diplomates requiring more time for the exam.
Support for women in medicine requires changes in culture and policy. As physician demographics change, the narrative of medicine will shift, offering new perspectives on family leave, work-life balance, parental roles, and pay equality. With change comes opportunity. In my opinion, the ABR has a unique opportunity to make important policy changes to advance and improve our profession, starting with creating a meaningful leave policy.
Jesse Conyers, MD, is a breast imaging fellow at Emory University Hospital, and is planning to stay at Emory as a breast imaging faculty member following fellowship. Jesse is passionate about leadership in radiology, empowering women in medicine, diversity, and patient advocacy. She dabbles in social media, and can be found on Twitter @jesse_conyers.
References:
Blair, J. E., Mayer, A. P., Caubet, S. L., Norby, S. M., O'Connor, M. I., & Hayes, S. N. (2016). Pregnancy and Parental Leave During Graduate Medical Education. Academic Medicine, 91(7), 972–978. https://doi.org/10.1097/acm.0000000000001006
Boyle, P. (2019, December 10). More women than men are enrolled in medical school. AAMC. https://www.aamc.org/news-insights/more-women-men-are-enrolled-medical-school
Gabbe, S. (2003). Duty hours and pregnancy outcome among residents in obstetrics and gynecology. Obstetrics & Gynecology, 102(5), 948–951. https://doi.org/10.1016/s0029-7844(03)00856-1
Kaplan, D. A. (2014, October 2). Is a Double Fellowship the New Standard in Radiology? Diagnostic Imaging. https://www.diagnosticimaging.com/view/double-fellowship-new-standard-radiology
Magudia, K., Bick, A., Cohen, J., Ng, T. S. C., Weinstein, D., Mangurian, C., & Jagsi, R. (2018). Childbearing and Family Leave Policies for Resident Physicians at Top Training Institutions. JAMA, 320(22), 2372. https://doi.org/10.1001/jama.2018.14414
Rangel, E. L., Smink, D. S., Castillo-Angeles, M., Kwakye, G., Changala, M., Haider, A. H., & Doherty, G. M. (2018). Pregnancy and Motherhood During Surgical Training. JAMA Surgery, 153(7), 644. https://doi.org/10.1001/jamasurg.2018.0153
Willett, L. L., Wellons, M. F., Hartig, J. R., Roenigk, L., Panda, M., Dearinger, A. T., Allison, J., & Houston, T. K. (2010). Do Women Residents Delay Childbearing Due to Perceived Career Threats? Academic Medicine, 85(4), 640–646. https://doi.org/10.1097/acm.0b013e3181d2cb5b
---
Help spread the word