By Summer Kaplan, MD
Part of the ABR's Maintenance of Certification (MOC) process, Online Longitudinal Assessment (OLA) is a step forward for our profession. OLA aligns our board requirements with how radiologists currently learn: online and in real time.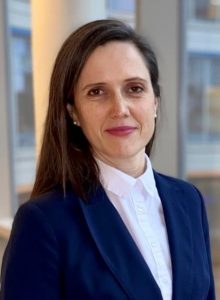 Maintaining updated knowledge is core to our jobs as radiologists. It takes effort to maintain the knowledge base acquired in training, and MOC helps us preserve these basic standards. Participation in MOC assures our employers, colleagues, and patients that we remain invested in the quality of our profession. Radiologists engage in education and practice improvement at many levels: peer learning, which helps us directly improve care for patients in our practices; continuing medical education (CME), which keeps us up to date with innovations; and MOC Part 3, which ensures a uniform knowledge standard across our field through OLA. For practicing radiologists, maintaining this standard should not be burdensome.
The weekly OLA emails make MOC as easy as possible. It takes less than five minutes to do the cases as they come in, but it's also easy to wait and do a batch at once. Completing 52 cases in a year is reasonable, and the option to decline cases removes some of the pressure. Cases vary by specialty, and for my practice in pediatric radiology, they are well done and very relevant to general practice. It's clear that a lot of work went into developing the questions and platform, and it pays off in a better MOC experience. Receiving immediate feedback on whether I've answered correctly makes OLA a learning tool and not simply an assessment. Answering a question wrong stings less knowing that the ABR will review feedback and use it to adjust questions that were unclear or missed the mark.
As life increasingly moves online, OLA aligns with the real-world way radiologists learn and interact with educational material. Digital MOC will likely yield valuable data about how we learn and how our field is evolving, and these data may lead to increased relevance of MOC options in the future. The stress and expense of traveling to a testing center has become outdated and unnecessary, not to mention impossible under pandemic conditions. Medicine, disease, and technology change at a rapid pace, and ABR diplomates now have MOC that can more nimbly keep up with these changes. As other medical boards are also considering transitioning to an OLA format for Part 3, the ABR can be proud to be among the first to have made this change.
Dr. Kaplan is director of emergency radiology at the Children's Hospital of Philadelphia and an assistant professor of clinical radiology at the Perelman School of Medicine at the University of Pennsylvania. She writes about radiation dose, pediatric emergency imaging, and radiology philosophy. 
---
Help spread the word