The American Board of Radiology (ABR) is seeking interested candidates to serve on its Board of Governors. The Board of Governors discharges the fiduciary duties of the Board through its oversight of the business and affairs of the ABR.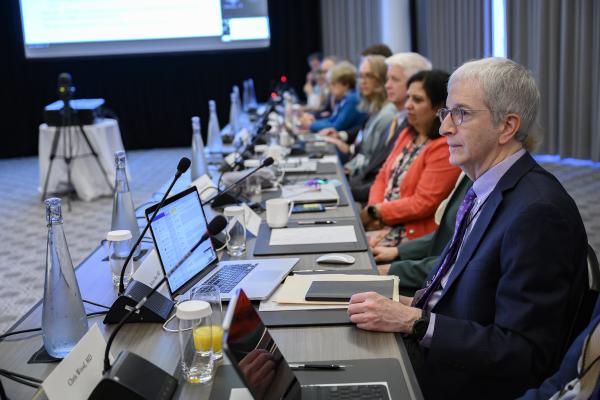 The ABR recognizes the benefits inherent in a diverse community and seeks individuals with varied experiences, perspectives, and backgrounds. Interested candidates must be board certified by the ABR and willing to participate in Continuing Certification (MOC). Those from nonacademic practice environments are especially encouraged to apply.
Candidates should be able to:
Represent broad interests of not only the public but also radiologic professionals who seek to obtain or maintain certification by the ABR.
Offer insight and expertise reflecting a firm understanding of, and support for, the ABR's mission.
Candidates must have:
A general understanding of medical education, training, and certification.
Knowledge and experience that supplements that otherwise represented on the Board of Governors, such as practice management, business and finance, health policy, information technology used in health care settings, health system management, quality improvement science, outcomes research, patient advocacy, or patient communication/satisfaction.
Skills and experience that will help the ABR achieve its strategic agenda.
Time Commitment
ABR Governors serve as volunteers for an initial term of two years and are eligible to serve one additional two-year term. The Board of Governors meets in person three times a year for a total of approximately 10 days. The Board also has monthly conference calls.
Nomination Process
Interested candidates should send a curriculum vitae and a letter of interest before November 15, 2022, to Brent Wagner, MD, ABR Executive Director (bwagner@theabr.org).
---
Help spread the word