October 2022 | Volume 15, Issue 5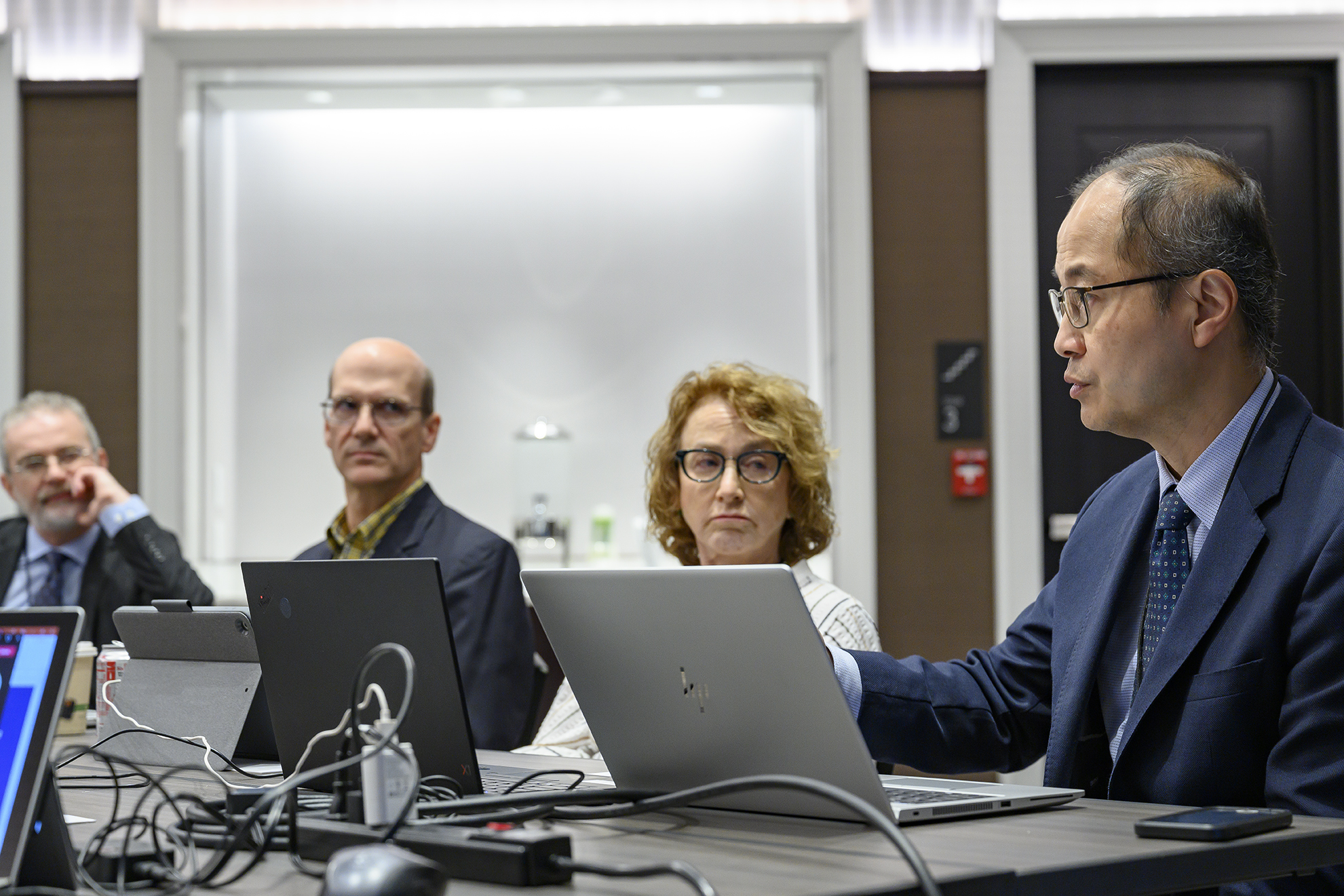 ABR Governor and Board of Trustees Chair Matthew Podgorsak, PhD; ABR Trustee for Nuclear Medical Physics Robert Pooley, PhD; and ABR Trustee for Interventional Radiology/Diagnostic Radiology M. Victoria Marx, MD, listen to ABR Trustee for Radiation Oncology John Suh, MD, at the fall board meeting in Boston, September 2022.

New Beginnings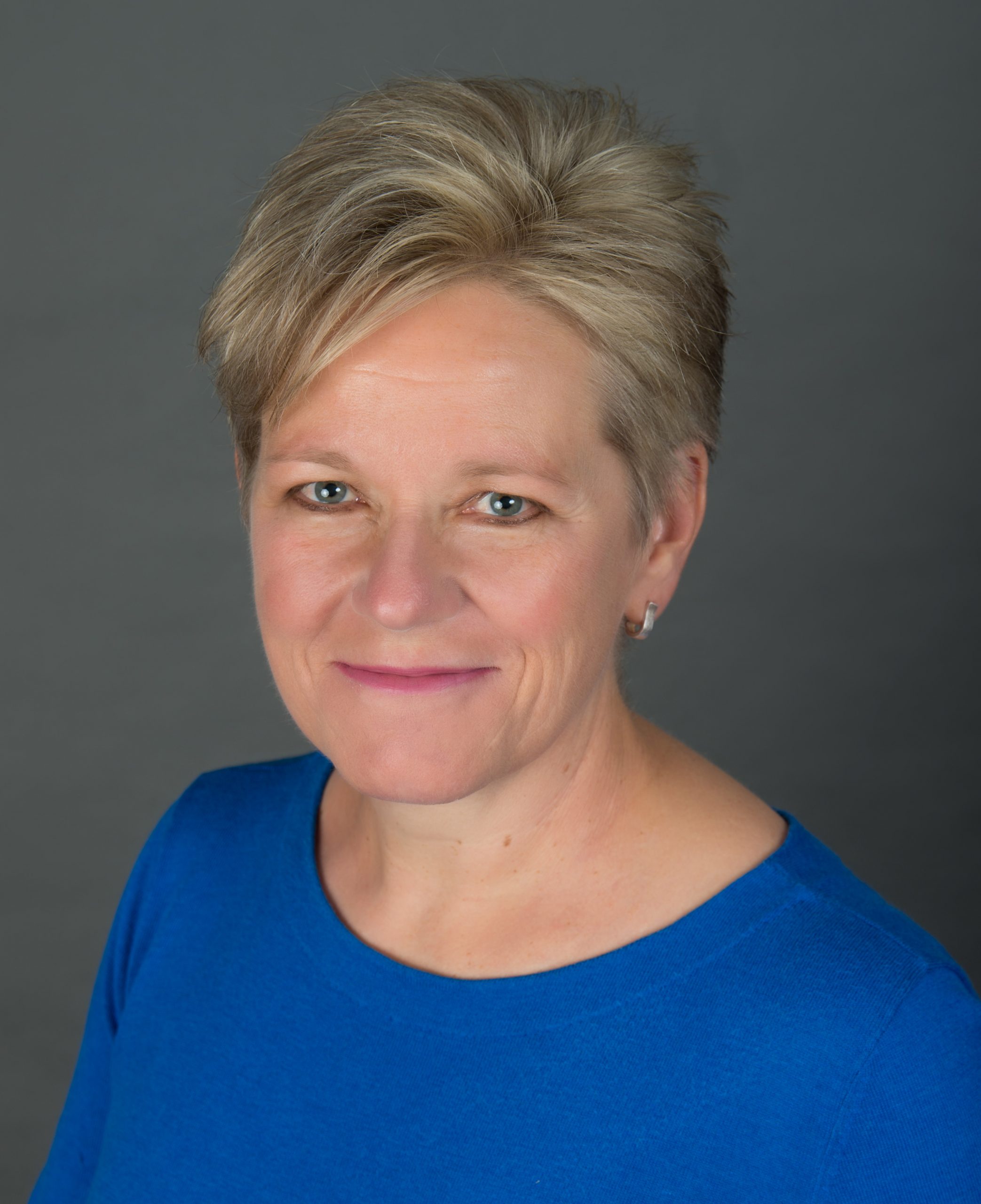 By Mary S. Newell, MD, ABR Governor
2022;15(5):1
I love fall with its smell of castoff leaves, cooler days sprinkled with an occasional glorious, azure-skied summer leftover, and the sense of renewal and new possibilities it holds. This fall brings specific change for me as I become the editor of The Beam. While honored and grateful for the opportunity, I admit to some trepidation, as my predecessor, Dr. Anthony Siebert, is a really hard act to follow. In his four years as editor, Tony shepherded The Beam through a period of expansion and refinement, carried out with his usual integrity, organizational expertise, and sense of humor, which he brings to all endeavors. Fortunately, highly skilled ABR staff members will be here to help me carry on Tony's excellent work.
In this issue …
ABR President Robert Barr, MD, and Executive Director Brent Wagner, MD, discuss communication and financial management as Board priorities.
Dr. Wagner teams with ABR Certification Services Division (CSD) Manager Kinsey SmithWright to expound the value of listening and learning from stakeholder feedback to improve customer service.
Click HERE to read more.

ABR Board of Governors Prioritizes Communication and Prudent Financial Management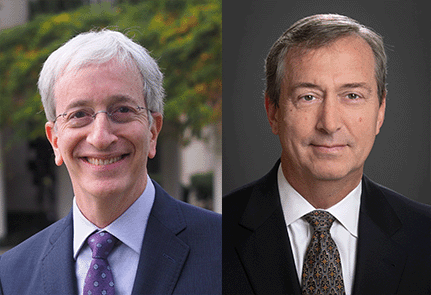 By Robert M. Barr, MD, ABR President, and Brent Wagner, MD, MBA, ABR Executive Director
2022;15(5):2
At its annual meeting last month, the Board of Governors (BOG) discussed ABR priorities with senior staff. The exercise was intended to balance the short- and medium-term mission-oriented goals of the organization with the limited resources associated with inflation, workforce challenges, and declining financial reserves. The ABR continues to focus its efforts on maintaining the highest psychometric standards in our assessments and optimizing the balance between security and candidate experience. In addition, two broad categories of priorities are highlighted here.
First, the Board affirmed its continued support of efforts to improve communication with our stakeholders, especially candidates, diplomates, and program directors. The extensive range of messaging from exam registration through exam completion and extending into Continuing Certification (MOC) is often confusing to candidates and diplomates. The ABR is looking at options to streamline and customize these communications to make them less confusing and more specific to individual candidates based on their position in the board certification pathway.
Click HERE to read more.

Listening and Learning Improve ABR Customer Service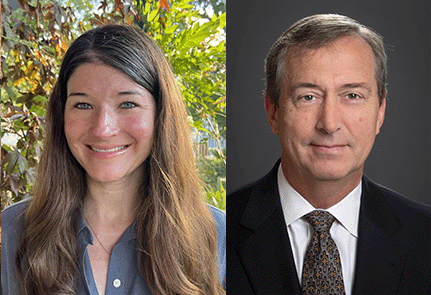 By Kinsey SmithWright, ABR Certification Services Division Manager, and Brent Wagner, MD, MBA, ABR Executive Director
2022;15(5):3
To enhance customer service, ABR staff start by listening. In action, this has meant both creating opportunities for our stakeholders to share their thoughts on how we're doing and accepting their feedback. However, it's not adequate to merely listen; to provide optimal customer service, we must not only take a hard look at ourselves and our organization, but also do something productive with the information.
In a noisy world where the next big idea or emergency is a news article or technical challenge away, it has been difficult to avoid the temptation to give a rushed response. Over the past five years, ABR staff have learned to lengthen the pause between listening and action to deeply consider the changing needs of our candidates, diplomates, board, staff, volunteers, and other external stakeholders.
This consideration helped propel us into the future by revealing the need for platforms like Online Longitudinal Assessment and remote exams to keep participants safe during the height of the pandemic and create a continuous feedback loop for quality improvement. Our successful shift to almost exclusively online engagement increased our accessibility but heightened customer service expectations by creating more opportunities for us to build or break the trust of our community.
Click HERE to read more.

ABR Board of Governors Seeks Qualified Applicants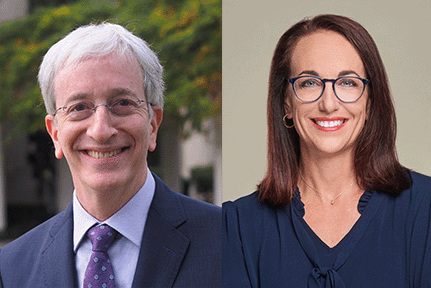 By Robert M. Barr, MD, ABR President, and Cheri L. Canon, MD, ABR President-elect
2022;15(5):4
The American Board of Radiology (ABR) is seeking qualified applicants to serve on its Board of Governors. Individual members of the Board of Governors typically have a broad range of experience in some combination of clinical practice, professional society activity, educational roles, and leadership positions. We are requesting individuals to consider nominating themselves for appointment to the Board in 2023. Interested candidates must be board certified by the ABR and participating in Continuing Certification (MOC). Qualified applicants may be from either academic or nonacademic practice environments.
Click HERE to read more.

Criterion-Referenced Scoring Compares Performance to a Standard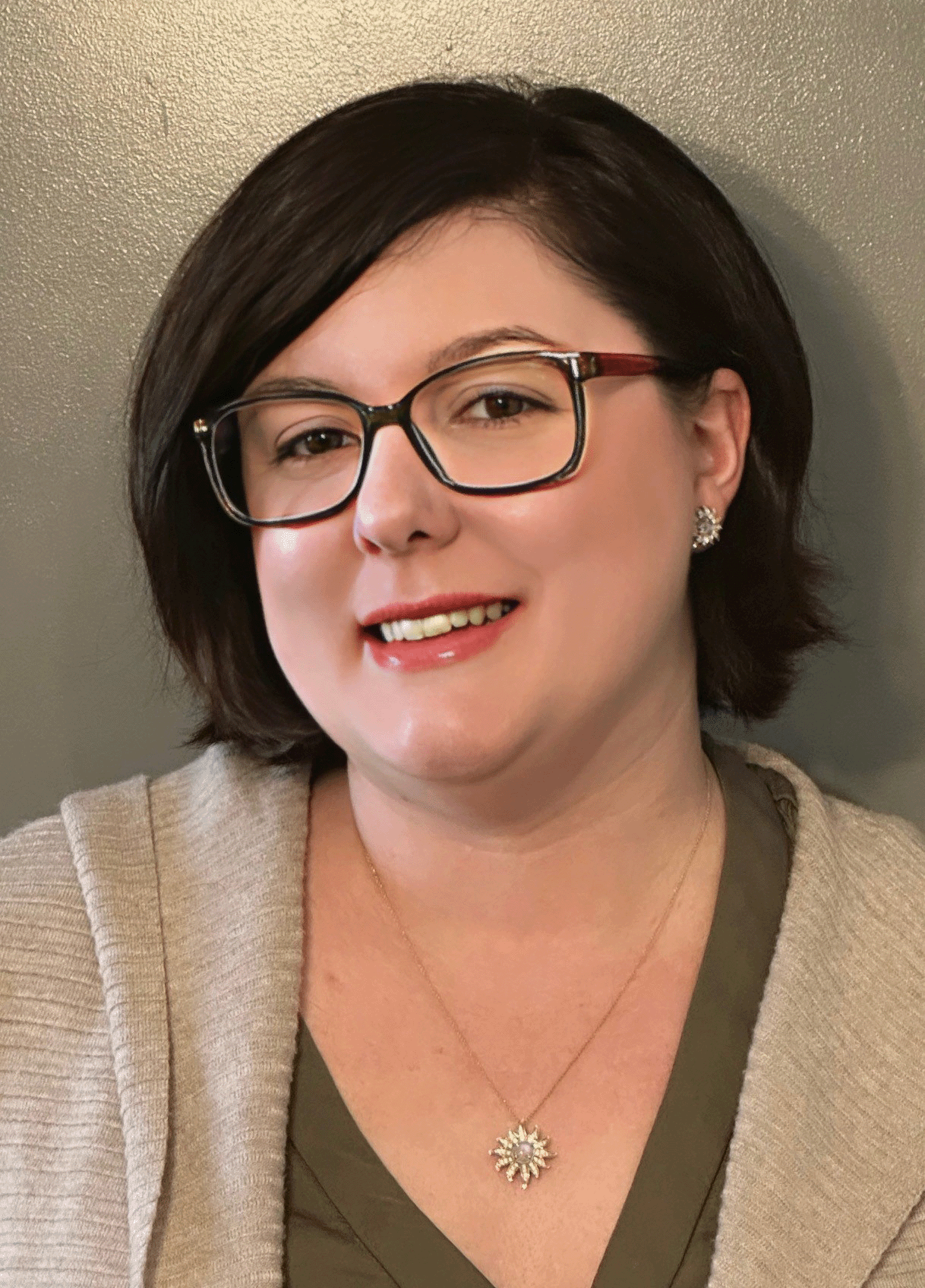 By Brooke Houck, PhD, ABR Psychometrician
2022;15(5):5
The ABR uses criterion-referenced scoring on all its computer-based exams, as do many healthcare certification and licensure testing programs. This article provides an overview of this scoring method and how it differs from other methods.
What is it?
There are generally two types of scoring for standardized tests: norm-referenced and criterion-referenced. You may be familiar with norm-referenced scoring from widely used exams for college entrance (e.g., SAT, GRE, etc.) or IQ tests (e.g., Wechsler Intelligence Scale for Children [WISC]). This type of scoring shows how well a test-taker performed in relationship to other test-takers. Norm-referenced scoring allows us to answer, "How did this test-taker do compared to others?" through reporting scores as percentiles, stanines, or normal curve equivalents. Norms are established so that 25% of test-takers will score in the bottom 25th percentile, 50% below the 50th percentile, 75% below the 75th percentile, and so on (see Figure 1).
Click HERE to read more.

Recognized Focused Practice in Endovascular Neurosurgery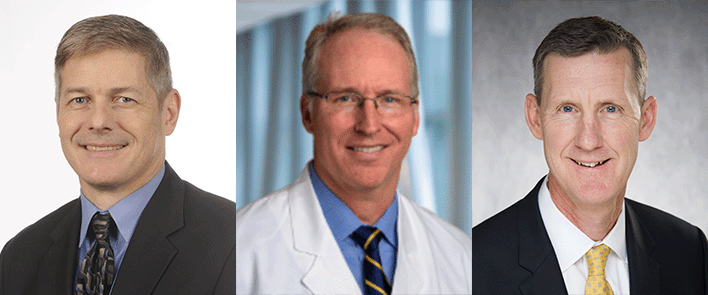 By Martin G. Radvany, MD; Lee Pride, MD; and Colin P. Derdeyn, MD
2022;15(5):6
In 2017, the American Board of Medical Specialties (ABMS) approved the establishment of Recognized Focused Practice (RFP) designations, which distinguish areas of practice that emerge as medicine changes due to advances in knowledge or evolve as physicians progress throughout their careers. This designation recognizes an evolution of practice that occurs following initial certification. Approved areas of Focused Practice are offered by ABMS Member Boards to diplomates who are already board certified in a specialty or subspecialty and who have met specific criteria, including the length of time they have focused in the particular area, as well as the number of patients they have treated or procedures they have performed.
The CNS Endovascular Surgery (CNS-ES) RFP has been approved by the ABMS and recognizes physicians who have successfully completed neuroendovascular surgery (NES) or interventional neuroradiology fellowship training in a program certified by the ACGME, the Committee on Advanced Subspecialty Training (CAST), or the United Council for Neurologic Subspecialties (UCNS). All these programs require a dedicated year of NES training, prerequisite catheter-based procedural training, and clinical training (six months in clinical neurology or neurosurgery are required for radiologists). This is generally included in a preliminary year prior to the accredited NES year.
Click HERE to read more.

ABR Nuclear Medical Physics Certifying Exam Committee
By Robert A. Pooley, PhD; Kalpana M. Kanal, PhD; and Matthew B. Podgorsak, PhD, ABR Trustees; and Geoffrey S. Ibbott, PhD, ABR Associate Executive Director for Medical Physics
2022;15(5):7

ABR Volunteers
The ABR depends on hundreds of volunteers to fulfill its mission. One key function of ABR medical physicist volunteers is to write physics-related questions for ABR exams. This includes not only the medical physics qualifying, certifying, and OLA questions, but also physics questions for diagnostic radiology and radiation oncology qualifying exams. For question writing purposes, volunteers are organized into committees according to their expertise (see the table below). In this article, we will focus on the Nuclear Medical Physics (NMP) Certifying Exam Committee.
Medical Physics Question Writing Committees
Part 1: Qualifying Exam – General
Part 1: Qualifying Exam – Clinical
Part 2: Qualifying Exam – Diagnostic (DMP)
Part 2: Qualifying Exam – Nuclear (NMP)
Part 2: Qualifying Exam – Therapeutic (TMP)
Part 3: Certifying Exam – DMP
Part 3: Certifying Exam – NMP
Part 3: Certifying Exam – TMP
Continuing Certification (OLA) – DMP
Continuing Certification (OLA) – NMP
Continuing Certification (OLA) – TMP
Click HERE to read more.

ABR Reaches Stakeholders Through Meetings, Publications, and Open Communication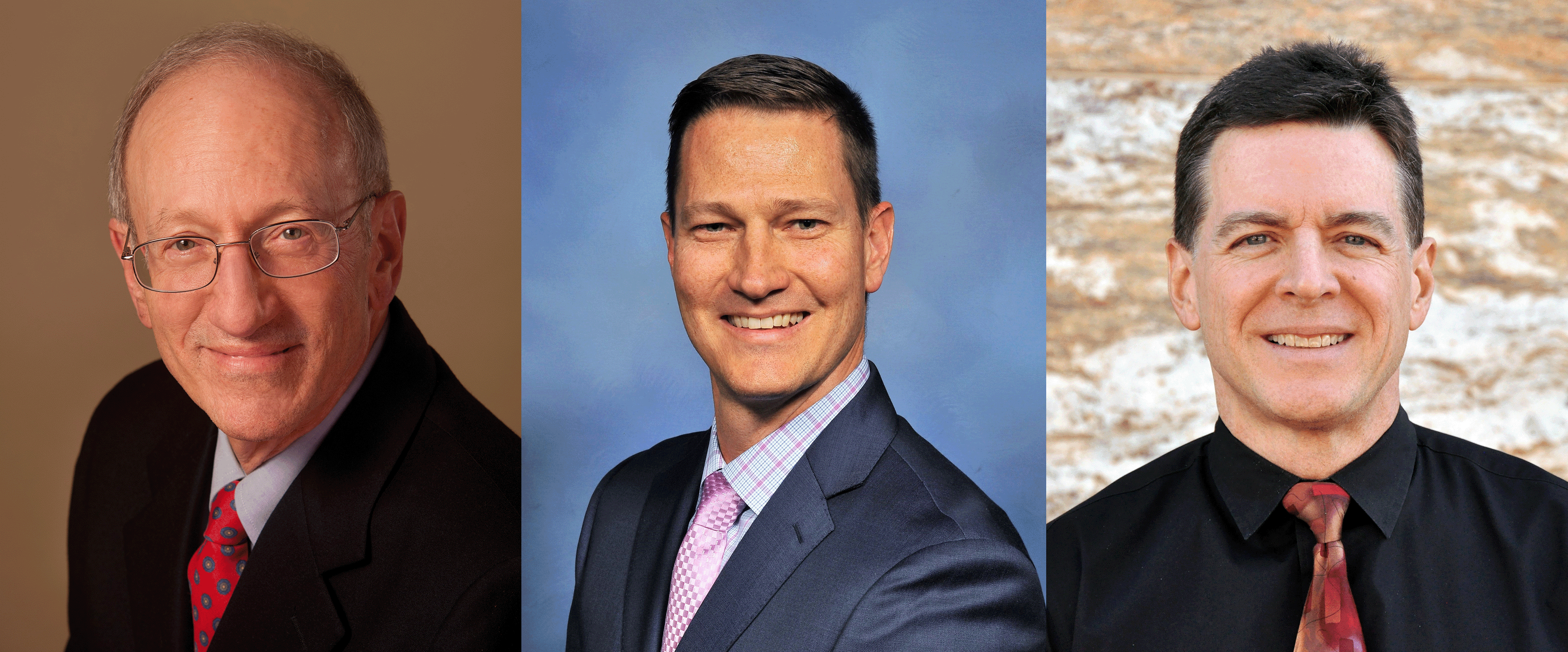 By Paul E. Wallner, DO, ABR Associate Executive Director for Radiation Oncology; David Laszakovits, ABR Director of Communications; and Anthony M. Gerdeman, PhD, ABR Director of Exam Services
2022;15(5):8
Two important elements of the American Board of Radiology's responsibility to its stakeholders are transparency and availability. To meet this responsibility, Board representatives participate in many stakeholder meetings, provide regular articles and columns for a variety of publications, and maintain open lines of communication with staff and volunteer leadership of most organizations representing its constituent residents, candidates, and diplomates. The American Society for Radiation Oncology (ASTRO) is the largest radiation oncology (RO) specialty society in the United States, with more than 4,200 physician members. The primary criterion for active membership in the Society is board certification by the ABR. Over 95% of U.S. radiation oncologists are ASTRO members; thus, working with ASTRO gives the ABR access to effectively all its RO diplomates. With outreach to the Association of Residents in Radiation Oncology (ARRO), the Association of Directors of Radiation Oncology Programs (ADROP), and the Society of Chairs of Radiation Oncology Programs (SCAROP), the Board can also relate to all residents and candidates for Initial Certification.
To provide personalized services to its RO diplomates through ASTRO, the Board takes advantage of additional opportunities. The ASTRO news magazine, ASTROnews, is published in print and electronic formats bimonthly. Five issues a year are topic focused, and the ABR provides a From the ABR column for each of them. Where possible and appropriate, the Board column relates to the primary focus of the edition. The sixth edition is related solely to the ASTRO annual meeting; therefore, no ABR article is provided.
Click HERE to read more.

Future Radiology Residents Use Hashtags to #Connect
By Rodney Campbell, ABR Communications Manager
2022;15(5):9
A group of radiology residency hopefuls are putting "social" back in social media as they prepare for next year's Match.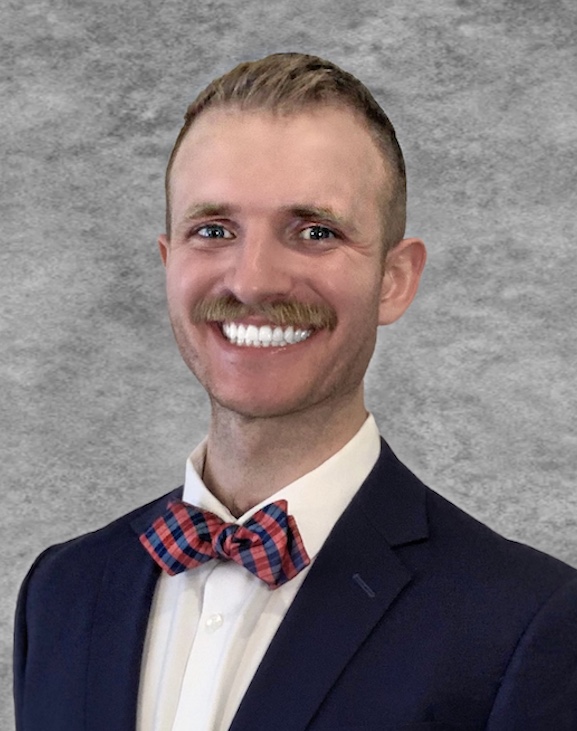 Medical school students are using hashtags on Twitter, including #futureradres and #Match2023, to build a community of peers and mentors. The plan is working; they're making connections on what can often be a platform for negativity.
"The online presence of radiology is immense, particularly on Twitter, and in my experience and through observation, it seems that the use of hashtags like #futureradres gets a strong positive reaction," said Sam Thomas, a fourth-year medical school student at Des Moines University. "The radiology community on social media seems generally eager to build up and encourage applicants who are enthusiastic about the field and thus when they see students posting with these types of hashtags, people tend to enthusiastically engage."
Click HERE to read more.

Project Management Team Makes Collaboration a Priority
By Rodney Campbell, ABR Communications Manager
2022;15(5):10
When the ABR Board of Governors announced in June 2020 that all Initial Certification exams were going remote, changes needed to be made to meet the challenge. The first exam under the new format was eight months away and a platform and infrastructure had to be built.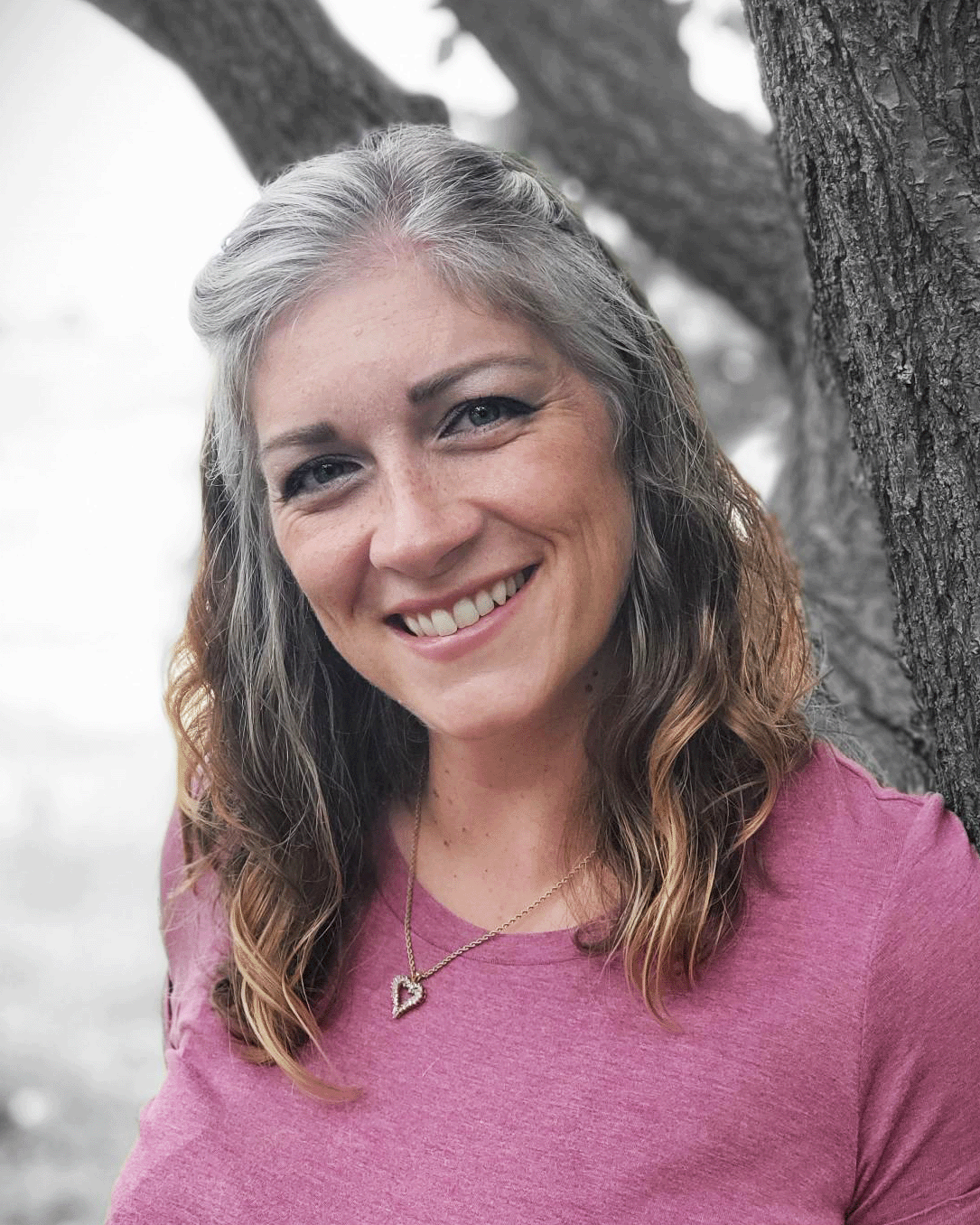 Kristin Gudenkauf, then serving as the ABR associate director for certification services, was chosen to help lead the charge by going back to her former project manager role.
"We announced it, and we needed high-level eyes on the transition," Kristin said.
The move to remote exams included more than providing a secure and reliable platform. Seasonal employees were brought in to help existing staff as navigators, people who would help guide candidates through the process, right up to and including exam days.
Two of them – Mat Bunting and Jason Clustka – proved talented enough to become full-time employees. Both are now part of Kristin's team.
Click HERE to read more.
OLA Questions Go Through Extensive Development and Review
2022;15(5):11
Before they appear in participants' email inboxes every Monday, Online Longitudinal Assessment questions go through the wringer. The question writing process works the same for all 17 OLA volunteer committees. It includes extensive development and review by diplomates who are experts in their fields. Questions that are eventually offered to participants go through the following steps: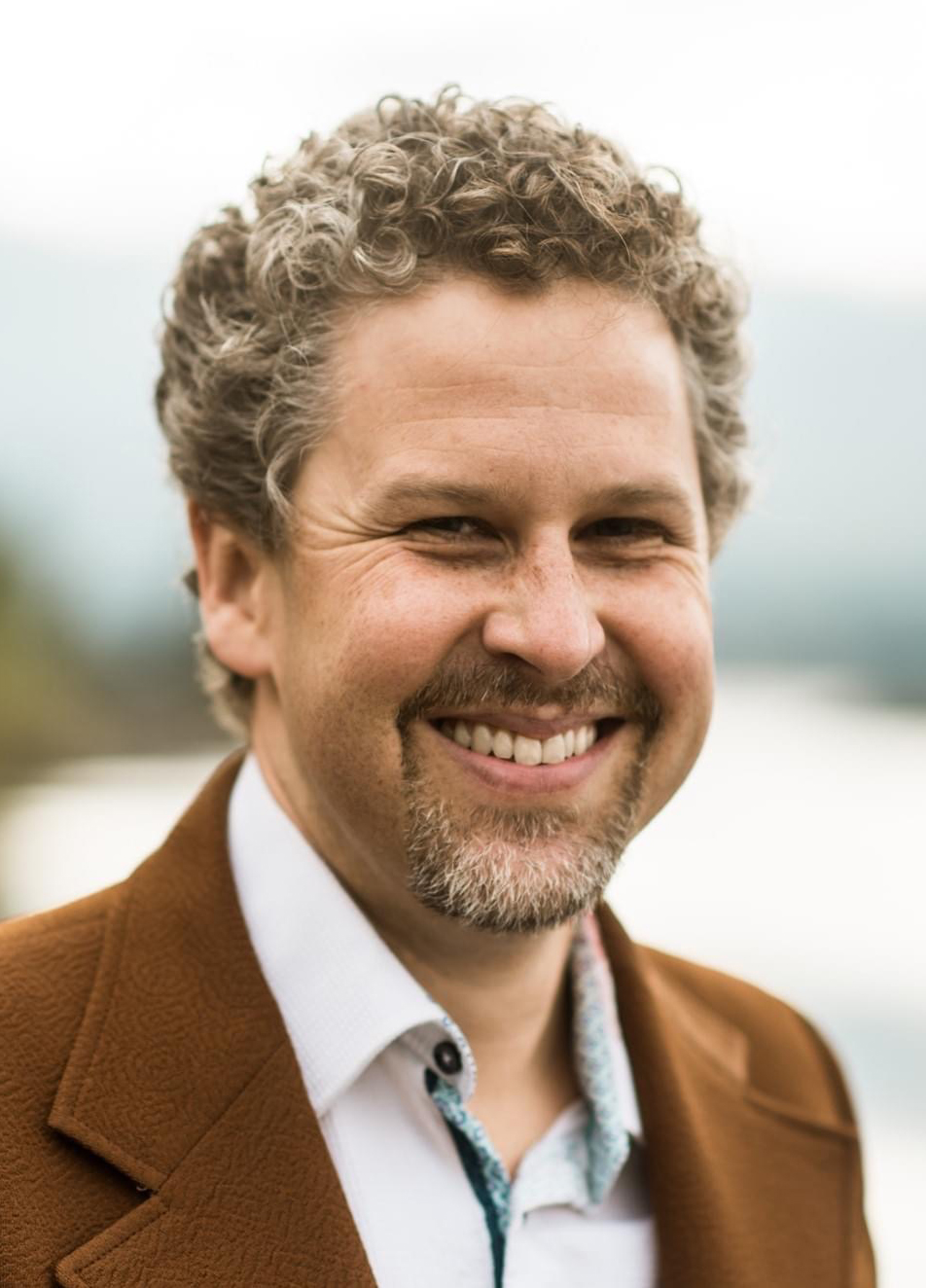 A volunteer submits a question.
ABR staff review the question for grammar and image quality.
Further input is received from experienced volunteers.
The appropriate committee reviews the question.
The question becomes part of the set assembly by the committee.
The question goes into the OLA deployment pool.
Committees typically consist of one ABR trustee, one committee chair, five senior reviewers, and 10 question writers. Members serve three-year terms with options for a second and, with trustee approval, even a third. Committees meet in person in Chicago or Tucson or by video call once or twice a year.
Joshua Nickerson, MD, an associate professor of radiology and division chief of neuroradiology at Oregon Health & Sciences University in Portland, and his neuroradiology committee teammates recently had a productive two-day meeting. It was the first time they had met in person since the pandemic started.
Click HERE to read more.

ABR Selects First ABMS Visiting Scholar
2022;15(5):12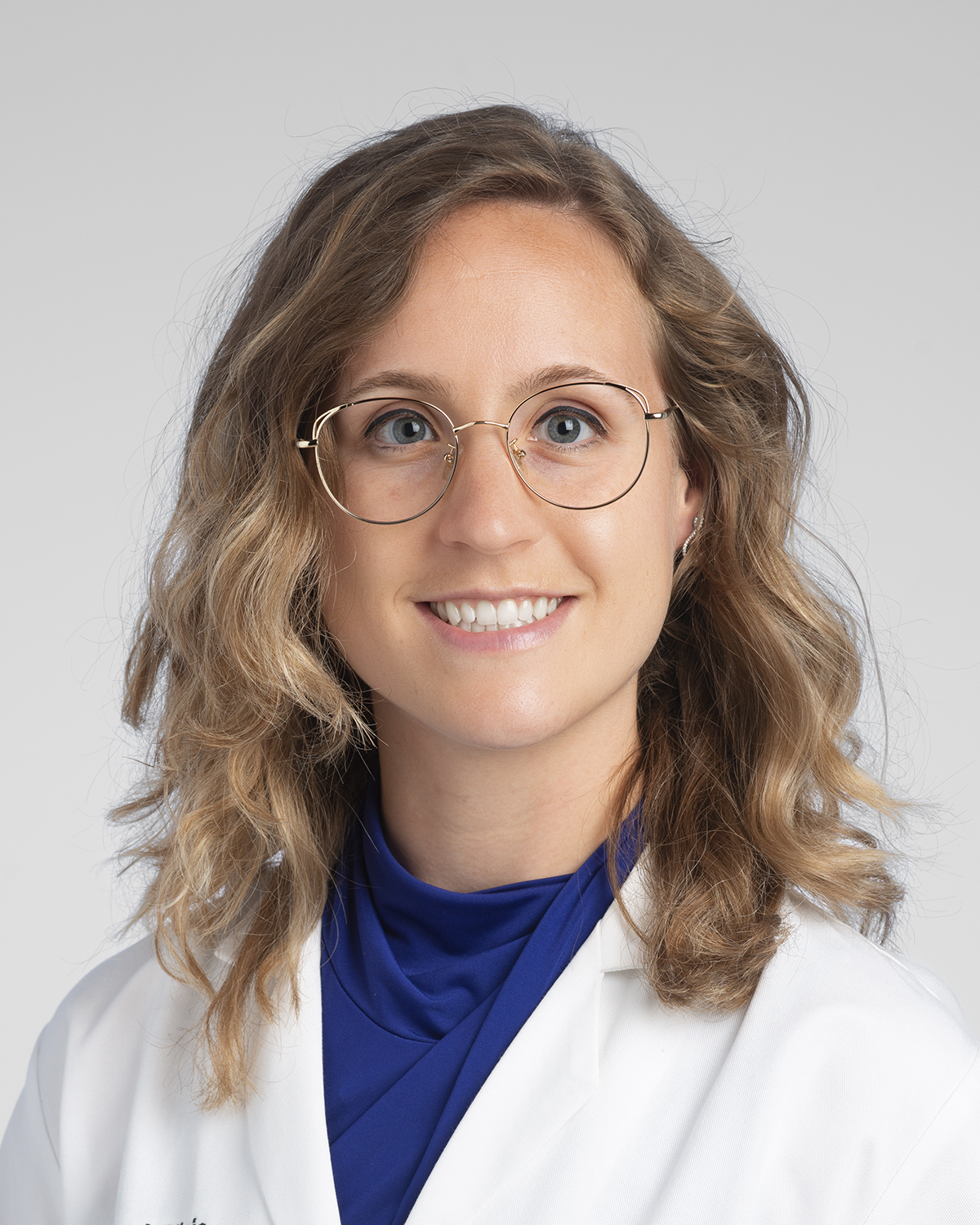 Cleveland Clinic physician Sara Hunter, MD, is the first Visiting Scholar co-sponsored by the ABR through the ABMS Visiting Scholars Program.™
Launched in 2014, the Visiting Scholars Program facilitates research projects that address pressing health care issues and research priorities for the ABMS Member Board community. Through this one-year, part-time program, Scholars gain knowledge of the certification process, advance their leadership and research skills, and receive feedback from mentors and subject matter experts in their respective research areas.
Dr. Hunter's project is "It's Not Enough to be Up-to-Date, You Have to be Up-to-Tomorrow: How Longitudinal Assessment Encourages Radiologists to Stay Current."
The ABR's goal is to fund up to four projects each year, covering diagnostic radiology, interventional radiology, medical physics, and radiation oncology professionals. For more information, please visit the ABMS' website or watch this video. Applications are accepted from February to June.
Visit the ABR Booth at an Upcoming Society Meeting
2022;15(5):13
The ABR will be staffing a booth at the American Society for Radiation Oncology (ASTRO) annual meeting in San Antonio from October 23-26 and the Radiological Society of North America (RSNA) annual meeting in Chicago from November 27-December 1. At the ASTRO meeting, our booth (#2801) will be in the Exhibit Hall, not CE Central as in years past. If you have questions or feedback about our programs or exams, stop by and chat with one of our certification managers.

Administrative Changes to Medical Physics Part 1 Qualifying Exam Benefit Candidates
2022;15(5):14
The ABR recently adjusted the rules related to the ABR MP Part 1 Exam administration and scoring. The new methodology benefits candidates by allowing more flexibility in when each section of the exam can be taken (or retaken, if needed).
"I think this is a very positive change that will give our trainees additional (and greatly appreciated) flexibility in navigating their path to certification," said Jay Burmeister, PhD, chief of physics at the Karmanos Cancer Center, Wayne State University School of Medicine. "This along with the recent adjustment in Part 1 Exam timing are clear indications that the ABR is doing whatever it can to accommodate the needs of its stakeholders and improve the examination process."
Previously, candidates were required to register for and take the general and clinical sections of the exam at the same time. Now, new and returning candidates may register for and take general physics only, clinical physics only, or general and clinical physics at the same time.
Click HERE to read more.

October 6 Blog
Barr Becomes Board of Governors President
October 4 Blog
Jump at the Chance if Invited to Present at Grand Rounds
September 28 Blog
Exam Day Help Desk Has Answers for Candidates
September 13 Blo
Radiology Residency Programs Would Benefit from Better Female Representation
August 31 Blog
Wallner Retiring as AED for Radiation Oncology
August 30 Blog
Volunteer Sees Improvements in Initial Certification Process
---
Help spread the word