Michael Yunes, MD, has been named ABR associate executive director (AED) for radiation oncology. Dr. Yunes replaces Paul Wallner, DO, who is retiring after more than 13 years in the position.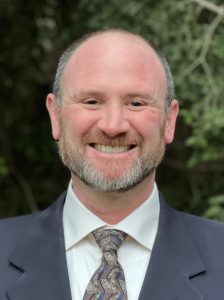 Dr. Yunes, UMass Chan Medical School-Baystate Division of Radiology/Oncology Chief, will start his AED duties in the first quarter of 2023. He has been working at the Baystate Medical Center in Springfield, Massachusetts since graduating residency at Tufts New England Medical Center in 2004.
His professional training began at Colby College with a focus in biochemistry and science and technology. He then earned his medical degree at Tufts University School of Medicine where his interest in radiation oncology began. During his time in private practice, he has undertaken more administrative responsibility and assumed the role of division chief in 2017.
Dr. Yunes started as an ABR volunteer in 2013 as a member of the written and oral exam committees, followed in 2018 by chairing the lymphoma/leukemia oral board committee. In addition to his commitment to the ABR, he has remained academically involved by teaching fellows, residents, and medical students, as well as volunteering with ACRO, ACR, and the UMass-Chan Medical School.
Outside of work, he enjoys spending time with his family, traveling, gardening, and learning the nuances of wine and whisky.
"I truly enjoy meeting and working with everyone involved with the ABR," Dr. Yunes said. "I have always believed that the field of radiation oncology chose me, and it is very gratifying to give back. I look forward to embracing the role of RO AED and continuing the tradition of excellence, collegiality, and communication that has become synonymous with the ABR."
Four AEDs work as part-time staff and serve as extensions of the executive director. They partner with their ABR colleagues and the diagnostic radiology, interventional radiology, medical physics, and radiation oncology fields to improve continuing and initial certification processes.
---
Help spread the word