In the spirit of Thanksgiving, we asked a few residents what they appreciate most about their programs.
Felicia Bolarinwa, MD
University of Maryland Medical Center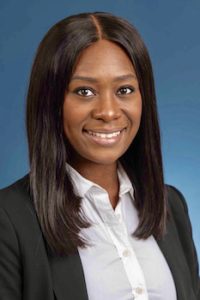 I am grateful for the supportive faculty at UMMC who inspire me to be the best version of myself as a diagnostic radiologist, mom, and wife.
Brian Covello, ESIR/DR
Co-Chief Resident, Aventura Hospital & Medical Center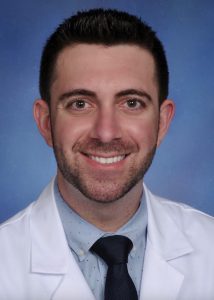 Every day I come to work feeling fortunate to be a radiology resident at Aventura Hospital in South Florida. The camaraderie among my co-residents and attendings, combined with exceptional teaching, allows me to feel proud of my training. As an ESIR resident, my autonomy and exposure to the gamut of clinical IR, including neuro IR, aortoiliac disease, IO, PAD, PAE, UFE, and a slew of additional peripheral embolizations, have allowed me to develop the hands-on skills needed to succeed in my career. The group culture that my attendings foster is something to be admired and emulated. If I had to match all over again, I would choose to be at my home institution of Aventura. This feeling I believe is what every resident hopes to find in a residency program.
Benjamin Jang, MD
Chief Resident, Yale School of Medicine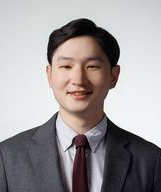 Being at Yale, I get to be around some of the brightest minds in the world, all gathered at an iconic university to better themselves. Beside obtaining world class radiology training, I have learned important lessons outside the reading room, such as learning about other cultures and customs, how to lead, and how to be a more effective person. As I am nearing the end of my training, and after speaking with my colleagues in other programs, I understand the flexibility, support, and the culture we have here is one of a kind.
James Knight, MD
University of Kentucky Radiation Oncology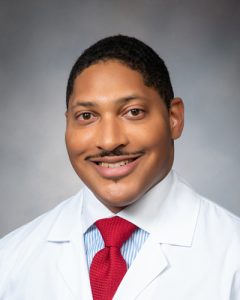 Through UK Radiation Medicine Residency, I've enjoyed the honor of working alongside incredibly compassionate, motivated colleagues in a constantly evolving field. I feel this residency has done more than provide us with a deeper understanding of cancer management. It has empowered us to engage with, and serve, our patients, their families, and the community in unique and deeply meaningful ways. The personal and professional growth I've experienced through this program has been phenomenal, and I am immensely grateful for the opportunities it continues to provide.
Austin Sim, MD
Graduated in June from residency at the Department of Radiation Oncology, H. Lee Moffitt Cancer Center and Research Institute/University of South Florida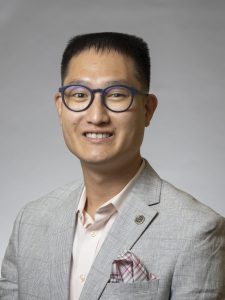 In a residency program filled with such amazing people and things for whom/which to be thankful, the most salient aspects remain the degree of support and community. Because the clinic runs autonomously without residents, our role was purely educational, giving us flexibility and opportunities to pursue myriad opportunities. In addition to supporting standard research and conferences, I felt empowered and supported to explore less traditional interests in health policy and leadership development. Beyond camaraderie among the residents, I'm also thankful for the genuine community at Moffitt across disciplines and the friendships across faculty, physics, dosimetry, therapy, and nursing. That made it a pleasure hanging out outside of work and made work feel less like work.
---
Help spread the word