After two decades as a volunteer, Brent Wagner, MD, MBA, started as the ABR's executive director at the end of June. Dr. Wagner recently sat down to answer a few questions about how things have been going and the challenges that lie ahead.
How has your first month-plus been on the job?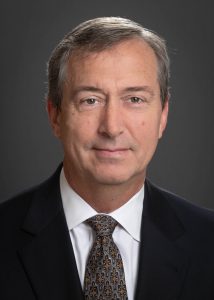 Overall, it's been great. I like the challenges and the opportunity to be part of an organizational creative process. As with any new position, there are fresh things to learn and explore. The biggest downside is the slow learning curve regarding getting to know most of the staff. I'm still working on it, but the current necessities of the remote workplace model create their own challenges.
You come from an extensive private practice background. How does that influence your new duties?
A portion of my practice over the past 20 years has been on the leadership and management side (dealing with logistics, personnel, obligations to external and internal stakeholders, etc.). Within the structure of the practice itself, we found ourselves innovating constantly, on an iterative basis, as we adjusted to increasing case volumes, new demands related to the hospital's teaching mission and service lines (Stroke Center, Cancer Center, Women's Imaging, etc.), and attempts to balance subspecialization against the need for increasing after-hours emergency coverage. While this allowed for a trial-and-error approach to potential solutions internally (i.e., how we did our work as radiologists), the outward facing service delivery needed to be consistent and reliable. I'm seeing the same thing at the ABR. Within reasonable limits of our accountability to those who work alongside us, we can (and should) be willing to be flexible in how we approach our work. Additionally, there is the underlying foundation of "pursuit of excellence" – critical to the success of both the ABR and a medical practice.
How much does your history as a volunteer help you as executive director?
I am reminded about how important our volunteers are to us. I didn't realize it when I was an item writer – I enjoyed doing it, but I was unaware that it was critical to ABR functions. My subsequent volunteer time as a trustee and governor was informative because it showed me how complex the organization was (lots of moving parts, complicated tasks, etc.).
Remote initial certification exams are coming in 2021. What are the biggest challenges the ABR faces in going to this new format?
The current shift to remote exams is unprecedented in terms of the combination of a comprehensive change in the delivery model over a very short time with significant execution risk. Balancing the need for adequate security with the other essential factors that are part of the exam (validity, fairness, and user experience) are challenges and trade-offs that we will need to work through. Ultimately, we need an exam that is part of a board certification process that represents something of value to the public and, by extension, to our certification candidates.
How much is the ABR consulting stakeholders when big decisions, such as moving to remote exams, need to be made?
It's important for us to be willing to learn by viewing the issues, both general and specific, through a different lens. These perspectives are extremely valuable to us – they represent not only ideas that we might not have considered but also the opportunity to enhance our understanding of how the results of our decisions are viewed by our external stakeholders. We're approaching this as a balance between the desire to seek external input from the candidates and training program directors while acknowledging that the decisions themselves are complicated and involve difficult trade-offs.
---
Help spread the word