OLA Educational Opportunities Don't Have to End After 52 Questions
by Cecilia M. Jude, MD
2020;13(5):10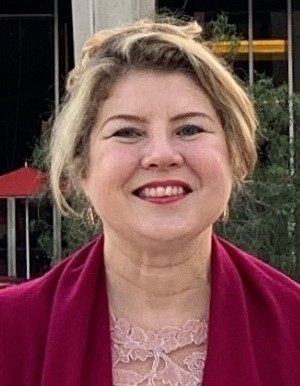 I graduated and become board certified in diagnostic radiology in 2002, the first year the ABR began issuing time-limited certificates. I had missed the timeline for having a lifetime certificate and had to take the maintenance of certification (MOC) exam every 10 years. I already had a time-limited certificate in nuclear medicine, which I completed before diagnostic radiology. Consequently, I had to recertify in two specialties for my entire professional life. This meant two exams at spaced intervals, with the accompanying disquiet that we all feel when good exam results are not only an official requisite, but also an internal validation of how competent we are as physicians.
I then completed a fellowship in thoracic radiology and started my practice in thoracic imaging at the West Los Angeles VA Hospital. A few years later, I moved to one of the Los Angeles County hospitals and began interpreting thoracic, body imaging, and nuclear medicine studies.
As the time passed, I become concerned that my focused clinical practice would affect my recertifying exam results in diagnostic radiology. In 2009, the ABR launched a pilot for the written MOC. I registered before my due date for recertification, because the pilot exam would not count as a fail if I did not meet the passing score but would count as a pass if the score met the criteria set by the Board. I prepared by reading articles in areas in which I needed more attention to detail. The exam was focused on three areas of expertise chosen by the radiologist. I passed the MOC exam in diagnostic radiology one year after the nuclear medicine MOC exam, feeling confident that I would pass the exams again.
In 2019, the ABR introduced Online Longitudinal Assessment (OLA) as an alternative to the traditional written MOC exam. OLA provides the choice of selecting up to three clinical practice areas, which enables me to test my knowledge in the areas I practice. The flexibility of being able to answer questions within a rolling four-week interval and choose how I want to be notified when new questions are available integrates easily into my clinical practice. Additionally, OLA questions provide a consistent place to assess my knowledge and pursue additional reading. The references are well selected and can be used for resident teaching.
I thoroughly enjoy the clinically relevant testing and usually answer eight questions every four months. It gives me a confidence boost and is a nice start to the week. By August 2020, I had answered 64 questions, more than the required 52 questions for the calendar year. I appreciate the Monday practice of testing myself and learning at the same time, and plan on continuing, up to the 104 questions available for the year.
In 2021, the American Board of Nuclear Medicine will launch a similar OLA. Having taken the MOC written exam in nuclear medicine twice, I am looking forward to the time when I can fulfill the requirements for the two boards by answering questions at a flexible time and pace. The learning experience will also be more fulfilling.
Dr. Cecilia M. Jude completed a residency training in nuclear medicine at the West Los Angeles VA Medical Center in 1999, a residency in diagnostic radiology at Cedars-Sinai Medical Center in Los Angeles in 2002, a fellowship in thoracic radiology at Stanford University in 2003, and a fellowship in medical education at UCLA in 2012. She is board certified in diagnostic radiology and nuclear medicine. She is assistant chief of imaging services, section chief of nuclear medicine and affiliate chair for UCLA Academic Actions at the West Los Angeles VA Medical Center. She is a clinical professor of radiology at the UCLA School of Medicine and enjoys teaching UCLA and VA residents and fellows.
---
Help spread the word