Continuing Certification (MOC) Advisory Committees
Last verified on January 20, 2023
The Continuing Certification Advisory Committees (CCACs) evaluate the ABR's Continuing Certification (formerly Maintenance of Certification, MOC) program from a participant's vantage point. 
The CCACs offer suggestions for improvement and enhanced user-friendliness to help the ABR maintain a program that is easy for diplomates to navigate and to integrate into their daily workflow.
Diagnostic Radiology
Mary S. Newell, MD
Chair (ABR)
Atlanta, GA
Lauren F. Alexander, MD
Kelly M. Clifford, MD
Derik L. Davis, MD
University of Maryland School of Medicine, Baltimore, MD
Derik Davis, MD, joined the CCAC for diagnostic radiology in 2019.
Email: ddavis@som.umaryland.edu
Irfanullah Haider, MD
Jamaica Plain, MA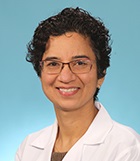 Geetika Khanna, MBBS
Emory University, Atlanta, GA
Geetika Khanna, MBBS, is a pediatric radiologist with expertise in pediatric body MRI and oncologic imaging. She is also interested in faculty development, mentoring for clinical research, and scientific writing.
Email: geetika.khanna@emory.edu
Twitter: @gkhannamd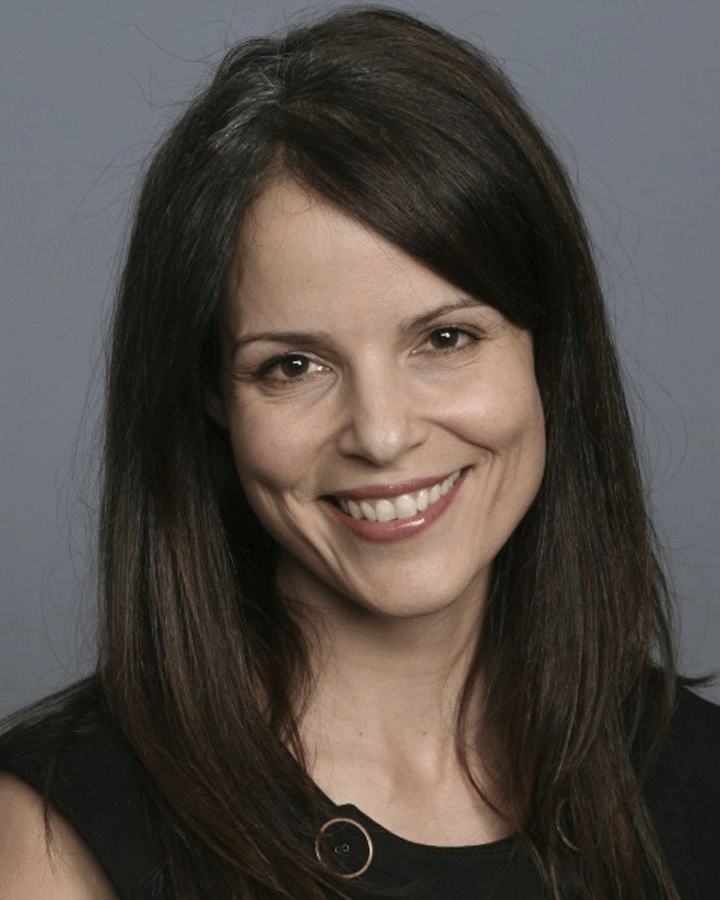 Maria A. Manning, MD
American Institute of Radiologic Pathology and MedStar Georgetown University Hospital, Washington, DC
Maria Manning, MD, is the associate physician-in-chief/gastrointestinal section chief at American Institute of Radiologic Pathology (AIRP) and professor of radiology at MedStar Georgetown University Hospital, where she is the body imaging fellowship director and breast/body imaging fellowship co-director. After residency training in diagnostic radiology at the University of Maryland School of Medicine, she combined clinical fellowship training in body imaging at George Washington University Hospital with research fellowship training in genitourinary radiology at the Armed Forces Institute of Pathology. Dr. Manning's area of clinical practice is abdominal imaging, with her research primarily focused on the radiologic–pathologic correlation of abdominopelvic disease.
Email: mmanning@acr.org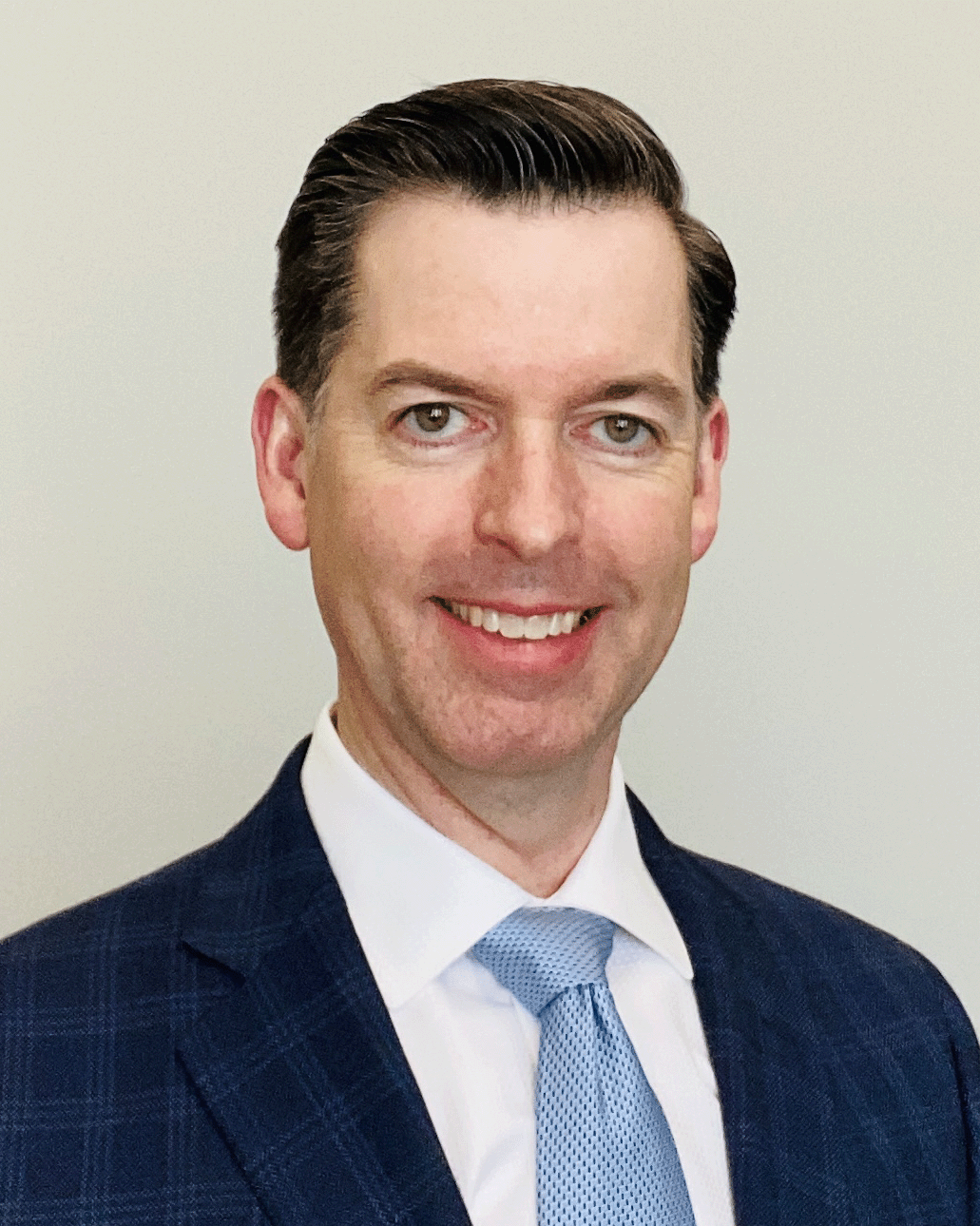 Joshua M. McDonald, MD
Radiology Consultants of Iowa, Cedar Rapids, IA
Joshua McDonald, MD, is a private practice partner radiologist at Radiology Consultants of Iowa with fellowship training in body and musculoskeletal imaging. Balancing his professional life with that of his wife, Lauren (a dermatologist), allowed them to spend time working or training in Lubbock, Texas; Indianapolis; Waukesha, Wisconsin, and now Iowa. Dr. McDonald was also a staff radiologist at the University of Iowa Hospitals and Clinics for three years. He is the body imaging chair and MR director for his practice. He and Lauren have three daughters, aged 10, 12, and 14.
Email: joshmmcd@gmail.com
Twitter: @JoshMcDonaldMD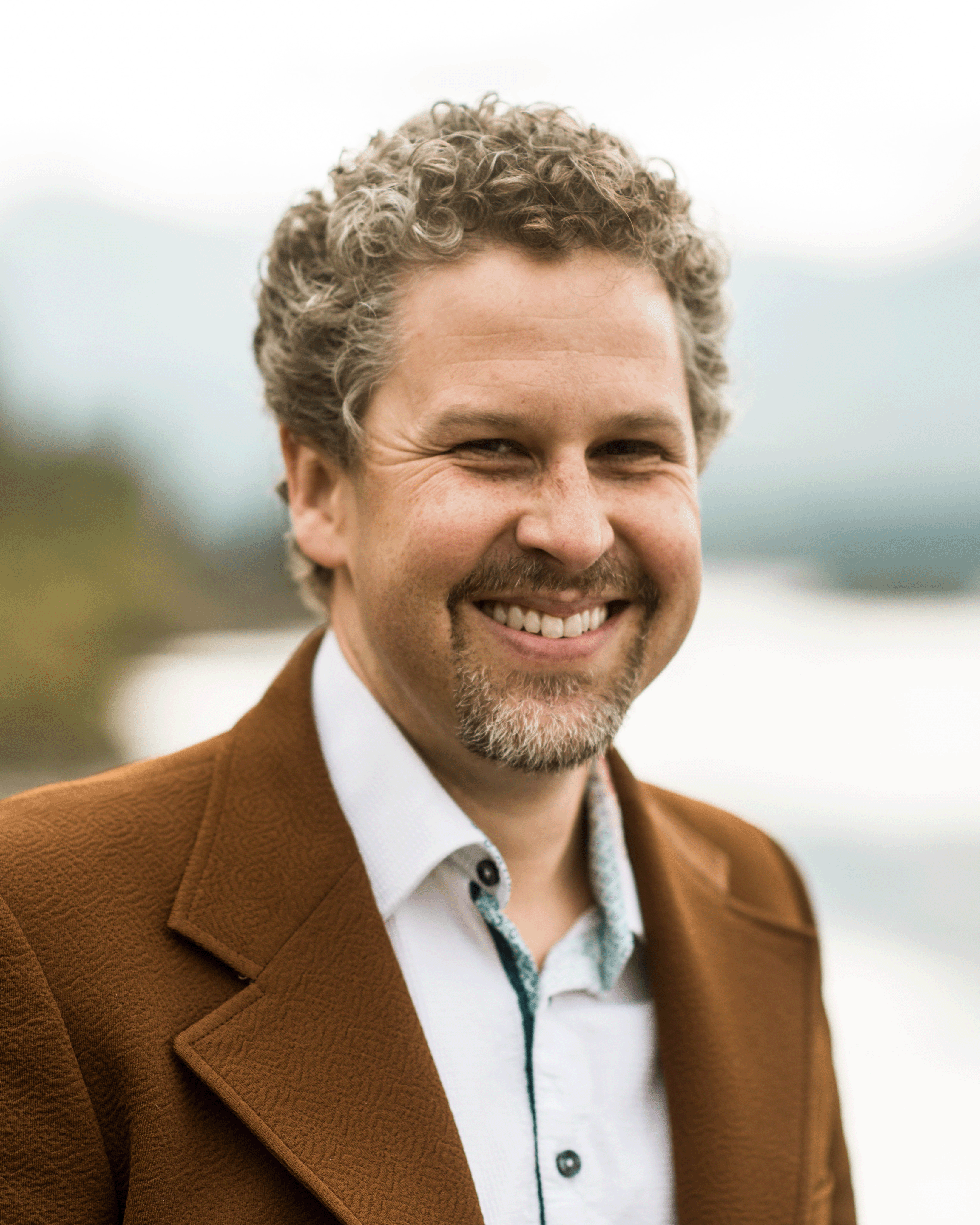 Joshua P. Nickerson, MD
Oregon Health & Science University, Portland, OR
Joshua Nickerson, MD, is division chief of neuroradiology at OHSU, associate program director for diagnostic radiology, and associate professor of radiology, as well as the editor-in-chief for Neurographics. He serves on multiple committees for ASNR, AUR, and APDR. Dr. Nickerson was formerly the Anne Osborn International Visiting Professor for the ASNR, vice chair for education and program director at the University of Vermont, and neuroradiology fellow at Johns Hopkins Hospital. He is the course director for the MRI Online Fellowship in brain and spine and the ASNR Comprehensive Neuroradiology Course. Originally from rural Montana, he is a husband, dad, and owner of ill-behaved dachshunds.
Email: nickerjo@ohsu.edu
Twitter: @neurokinghippo
Emily Sedgwick, MD
University Medical Center, New Orleans, LA
Emily Sedgwick, MD, is president and chief executive officer of University Medical Center New Orleans, an academic medical center affiliated with the Louisiana State University and Tulane schools of medicine. For the ABR, she has served as an oral board examiner, a member of the Breast Core and the Noninterpretative Skills Core committees, and chair of the Breast Core Committee.
Email: Emily.Sedgwick@LCMCHealth.org
Joshua G. Tice, MD
West Reading Radiology Associates, Wyomissing, PA
After his fellowship in musculoskeletal radiology at Penn State, Joshua Tice, MD, joined WRRA as a private practice diagnostic radiologist in 2012. His interest in organized radiology led him to volunteer with several organizations, including the Pennsylvania Radiological Society (PRS) and the ABR. Dr. Tice has served as a councilor and editor for PRS, and is the PRS 1st vice president. With the ABR, he is finishing a second term on the CCAC and starting a term on the DR OLA Emergency Committee. Further, he serves locally as the vice president of the medical staff at Reading Hospital.
Email: joshua.tice@towerhealth.org
Twitter: @ticejoshuamd
LinkedIn: ticejoshuamd
Interventional Radiology
James B. Spies, MD, MPH
Chair (ABR)
Washington, DC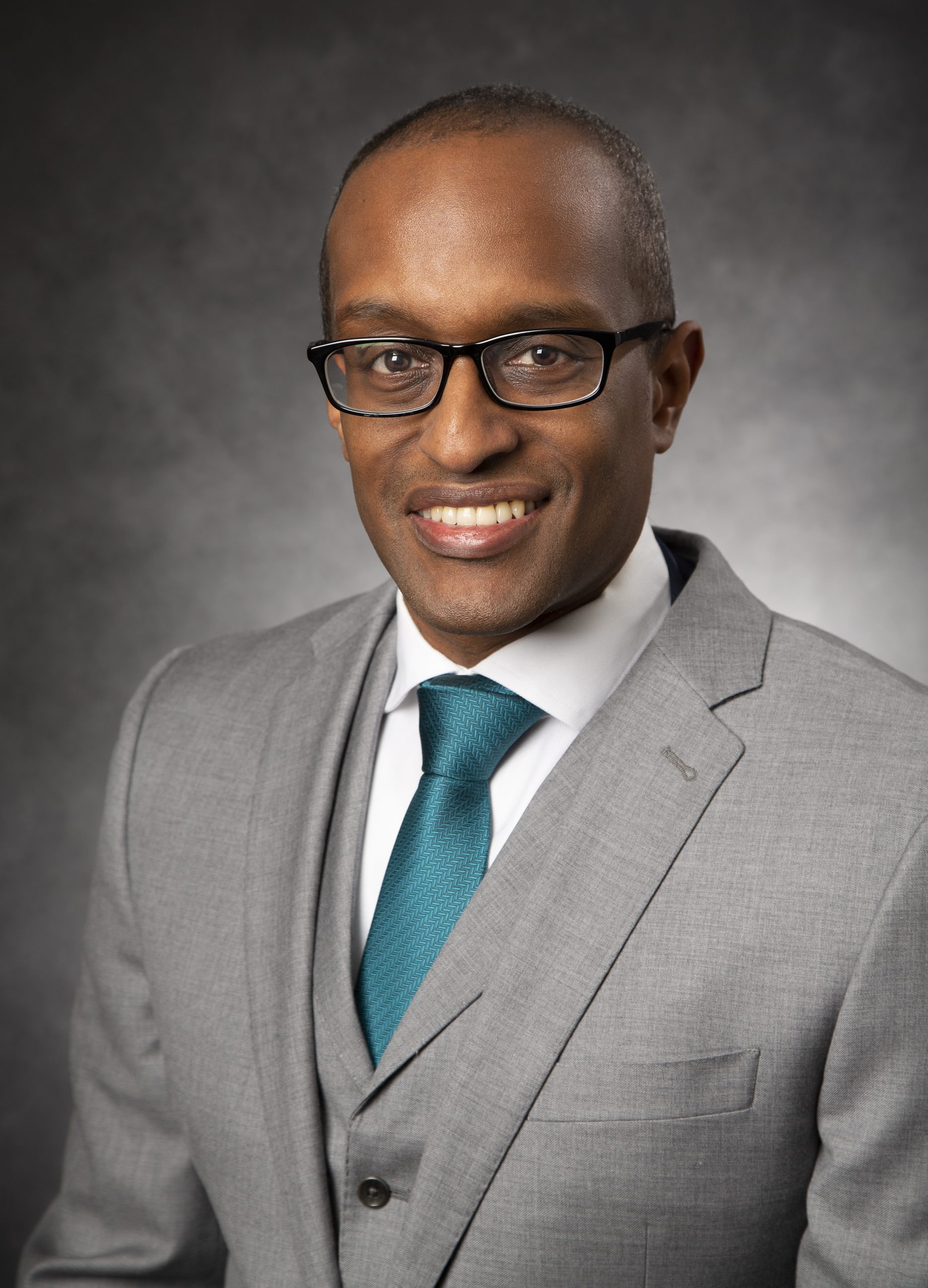 Ezana M. Azene, MD, PhD
Gundersen Health System, La Crosse, WI
Ezana Azene, MD, PhD, is a practicing interventional radiologist at Gundersen Health System in La Crosse, Wisconsin, where he cares for patients with various disease processes, including peripheral artery disease, deep venous disease, cancer, uterine fibroids, and pain. He has had the honor and pleasure of serving as an examiner for the IR/DR Certifying Oral Exam and a question writer for the IR portion of the Qualifying (Core) Exam. Dr. Azene is married with three children and enjoys traveling, weight lifting, and watching movies.
Twitter: @AzeneMD
Facebook: EzanaAzene
LinkedIn: ezanaazene
Seetharam Chadalavada, MD
University of Cincinnati, OH
Seetharam Chadalavada, MD, is vice chair of radiology – informatics, associate professor of radiology (VIR) & surgery, and director of Interventional Radiology Medical Student Education at the University of Cincinnati.
Twitter: @RamChadalavada
Instagram: @RamChadalavadamd
Kevin W. Dickey, MD
Wake Forest Baptist Medical Center, Charleston, SC
Colleen P. Harker, MD
Salt Lake City, UT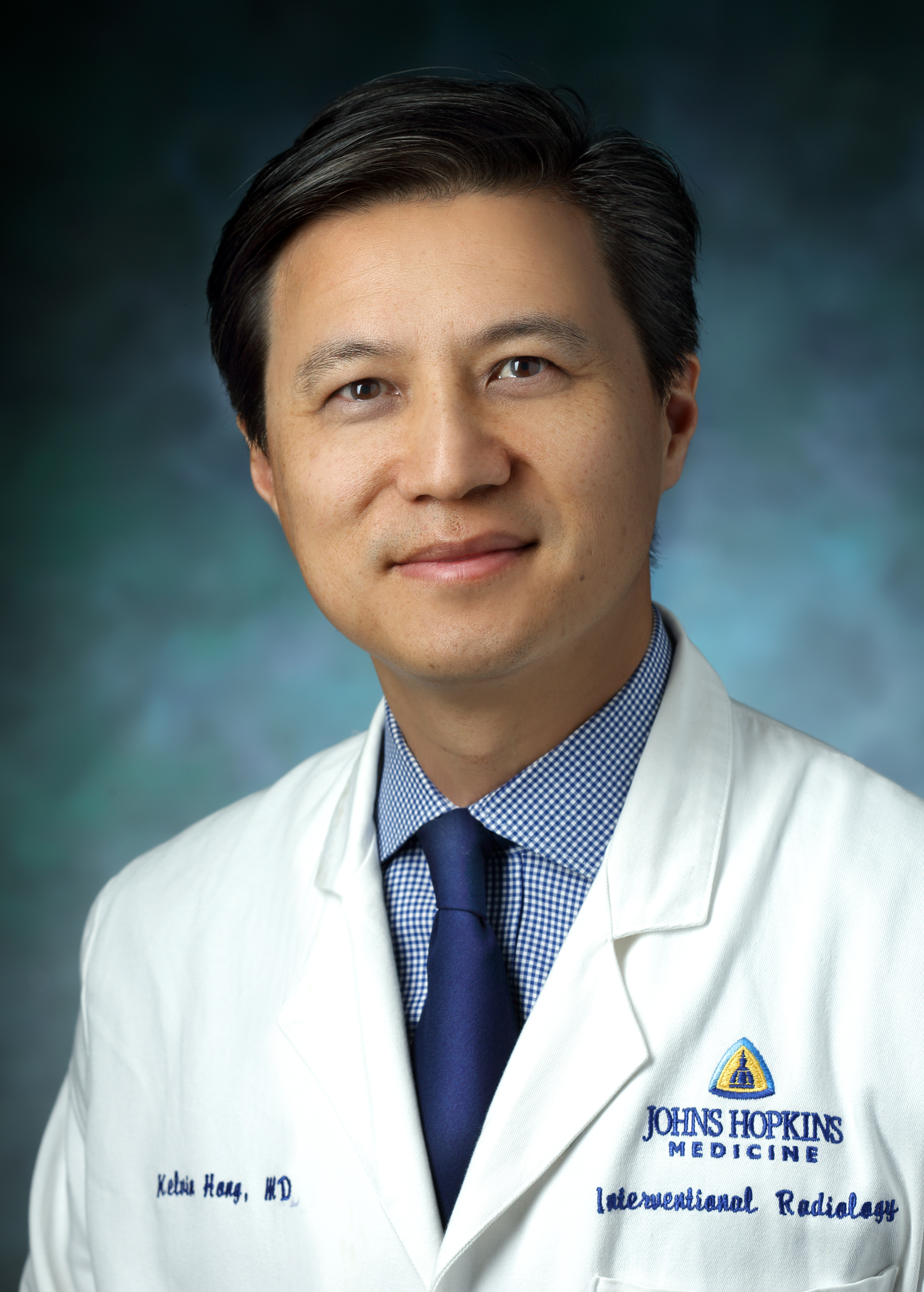 Kelvin K. Hong, MD
Johns Hopkins Hospital, Baltimore, MD
Kelvin Hong, MD, is a practicing interventional radiologist at Johns Hopkins Hospital and also serves as the chief of IR, with a clinical and research focus on locoregional cancer therapies. He brings a perspective with longstanding interest in training and postgraduate education as well as certification of interventional radiologists, with various roles as a program director within the Association of Program Directors, Society of Interventional Radiology, ACR, and RSNA.
Email: khon1@jhmi.edu
Janice M. Newsome, MD
Emory University, Atlanta, GA
Janice Newsome, MD, focuses her research efforts on developing innovative ways to treat complex medical conditions that patients face daily and to develop new technologies and equipment, such as simulation, to assist in the education and training of the next generation of interventional radiologists. She is invested in health equity with a specific focus on maternal morbidity and mortality. Dr. Newsome is the chief/division director of interventional radiology and image-guided medicine at Emory University as well as Grady Health System. She is also the program director of the first interventional radiology training program in Tanzania.
Email: janice.newsome@emoryhealthcare.org
Twitter: @angiowoman
Constantino S. Pena, MD
Key Biscayne, FL
Robert K.W. Ryu, MD
Los Angeles, CA
Thomas Scagnelli, MD
Children's Hospital of New Orleans, LA
Tom Scagnelli, MD, is chief of IR at Children's Hospital of New Orleans and associate professor of interventional radiology at Louisiana State University School of Medicine. He is also on medical staff at Tulane Medical Center. Dr. Scagnelli has served as an examiner for the ABR Certifying Oral Exam since 2006, and previously served on the MOC Radiology Advisory Committee as a representative of IR for six years, prior to the inception of the new IR/DR CCAC. He previously served as the ACR representative to the Vascular-Interventional Radiography Examination Committee of the ARRT for a four-year term.
Email: tscagnelli@aol.com
Alda L. Tam, MD
MD Anderson Cancer Center, Houston, TX
Alda Tam, MD, is an active interventional oncologist with involvement in both translational research and clinical trials. Her clinical interests include the treatment of bone and lung metastases and optimizing biopsy yield for clinical trials. Her translational research interests include exploring novel ablative technologies in combination with nanotechnology and studying the synergies of using interventional radiology techniques in conjunction with immunotherapy. She also serves as the executive director of diagnostic imaging for the MD Anderson Cancer Network.
Email: alda.tam@mdanderson.org
Twitter: @freez_IR
Venu Vadlamudi, MD
McLean, VA
Juan C. Vasquez, MD
Sarasota, FL
Jeffrey L. Weinstein, MD
Wellesley Hills, MA
Radiation Oncology
Catheryn M. Yashar, MD
Chair
San Diego, CA
Parul N. Barry, MD
UPMC Radiation Oncology, Wexford, PA
Katherine O. Castle, MD
Marybird Perkins Cancer Center, Baton Rouge, LA
Katherine Castle, MD, is a radiation oncologist specializing in breast and gynecologic malignancies in Baton Rouge, LA. She completed her residency at MD Anderson Cancer Center and is a member of ASTRO and ABS.
Email: kcastle@marybird.com
Curtiland Deville, Jr, MD
Johns Hopkins, Washington, DC
Curtiland Deville, MD, is an associate professor in the Department of Radiation Oncology and Molecular Radiation Sciences at the Johns Hopkins University School of Medicine. He serves as clinical director of Sibley Radiation Oncology and medical director of the Johns Hopkins Proton Therapy Center. Dr. Deville's clinical expertise is in treating patients with prostate cancer. His research interests include improving tumor targeting and assessing the toxicity profiles of modern radiation techniques such as proton and photon therapy. He has a research interest in physician workforce diversity as a means to address health equity. He has co-authored over 140 peer-reviewed publications.
Email: cdeville@jhmi.edu
Beth Erickson, MD
Christine M. Fisher, MD
Iris C. Gibbs, MD
Stanford, CA
Erin F. Gillespie, MD
Memorial Sloan Kettering, New York, NY
Erin Gillespie, MD, is an assistant attending radiation oncologist specializing in breast cancer, metastatic disease, and health services research. With expertise in implementation science, she investigates strategies to improve access to high quality evidence-based cancer treatment. She is the principal investigator on active funding from the National Cancer Institute (NCI), Agency for Healthcare Research and Quality (AHRQ), National Cancer Care Network (NCCN), and the Radiologic Society of North America (RSNA). As a resident, Dr. Gillespie co-founded eContour.org, a clinical decision support website that continues to be used by over 25,000 radiation oncology professionals worldwide.
Email: efgillespie@ucsd.edu
Twitter: @ErinGillespieMD
Dwight E. Heron, MD
Bon Secours Mercy Health System, Youngstown, OH
Dwight Heron, MD, is a proven visionary leader with a >18-year track record of leading large integrated oncology programs through conception, development, implementation of innovative clinical and academic research programs, quality assurance, practice acquisition, and integration. Dr. Heron empowers healthcare transformation through professional development, remote treatment planning, and clinical pathways ensuring synergies in academics, clinical research, and quality initiatives.
Email: dheron@mercy.com
LinkedIn: dwight-heron-md-mba
Salma K. Jabbour, MD
Rutgers Cancer Institute of New Jersey, New Brunswick, NJ
Salma Jabbour, MD, is professor, vice chair of clinical research and faculty development, and clinical chief in the Department of Radiation Oncology at the Rutgers Cancer Institute of New Jersey. Her clinical practice and research focus on lung cancers and gastrointestinal malignancies. Dr. Jabbour's clinical research resulted in many influential publications in major journals. She is deputy editor of the International Journal of Radiation Oncology, Biology, Physics. Dr. Jabbour participates in multiple ASTRO committees and was selected as a fellow of ASTRO. She also participates in the Big Ten Cancer Research Consortium and is co-chair of the Scientific Review Board at the Rutgers Cancer Institute.
Email: jabbousk@cinj.rutgers.edu
Twitter: @SalmaJabbour1
Jerry J. Jaboin, MD, PhD
University of Oklahoma Health Science Center, Norman, OK
Jerry Jaboin, MD, PhD, is professor and chair of the Department of Radiation Oncology within the Stephenson Cancer Center at the University of Oklahoma Health Sciences Center. His primary expertise is in pediatric and adult CNS tumors, and he has a great interest in enhancing the pipeline of innovators, educators, and clinicians.
Email: jerry-jaboin@ouhsc.edu
Twitter: @drjcanjj
Christopher D. Jahraus, MD
Generations Radiotherapy & Oncology PC, Alabaster, AL
Christopher Jahraus, MD, is the owner and a radiation oncologist at Generations Radiotherapy & Oncology PC in Alabaster, Alabama.
Email: cj@genxrt.com
Website: www.genxrt.com
Rachel B. Jimenez, MD
Massachusetts General Hospital, Boston, MA
Jenna Kahn, MD
Oregon Health & Science University, Portland, OR
Jenna Kahn, MD, is an assistant professor in the Department of Radiation Medicine at OHSU. Dr. Kahn's clinical work focuses primarily on gynecologic and genitourinary cancer with a specialty in brachytherapy as the director of brachytherapy. She is passionate about clinical and education research as well as quality improvement and patient safety. Dr. Kahn is the medical student clerkship director and associate program director. She has become the quality medical director and works to improve processes and patient safety within the radiation oncology department. She did her undergraduate and medical school at Brown University and Residency at Virginia Commonwealth University.
Email: kahnje@ohsu.edu
Twitter: @jennamkahn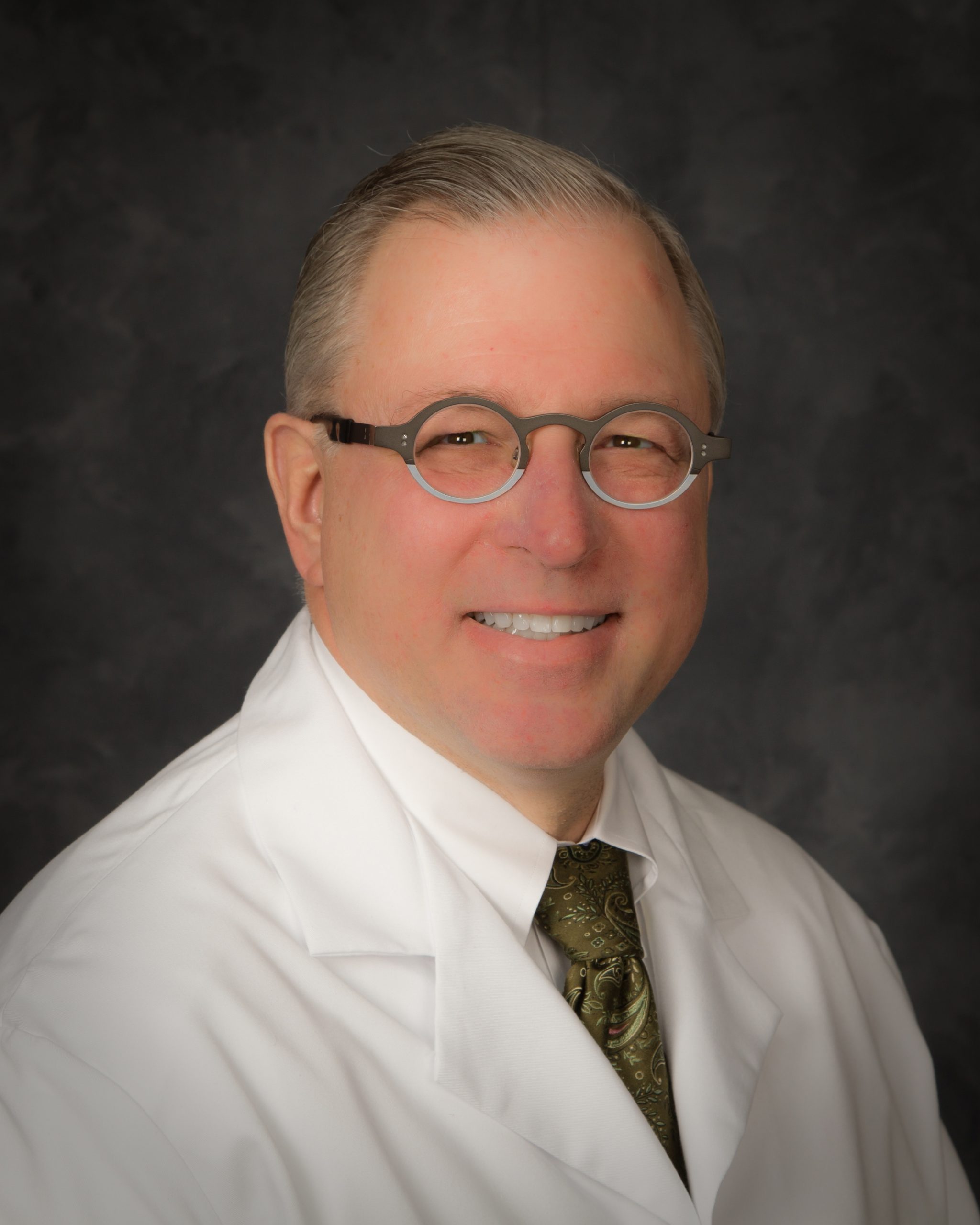 Andre Konski, MD
University of Pennsylvania, Philadelphia, PA
Andre Konski, MD, has been a practicing radiation oncologist for 34 years in both private practice and academics. He has volunteered with the ABR as a question writer and oral examiner and has participated in exam preparation.
Email: andre.konski@uphs.upenn.edu
Chelsea C. Pinnix, MD, PhD
MD Anderson Cancer Center, Houston, TX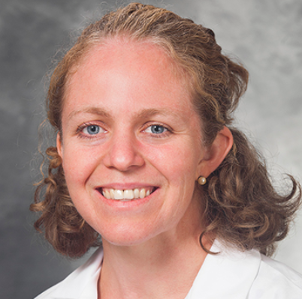 Jessica M. Schuster, MD
University of Wisconsin and Middleton Veteran Affairs Hospital, Madison, WI
Jessica Schuster, MD, has a joint appointment at the University of Wisconsin and the Madison Veteran Affairs Hospital serving as associate program director. She sees a diverse range of disease sites with focus on breast, prostate, and palliation. Dr. Schuster participates actively on multiple CME initiatives through ASTRO, ACRO, and ROESCG with a passion for continuing and resident education, and she serves on the NCCN as a distress management panel member.
Email: jschuster3@wisc.edu
Twitter: @jessschuster1
Hina Saeed, MD
Medical College of Wisconsin, Boca Raton, FL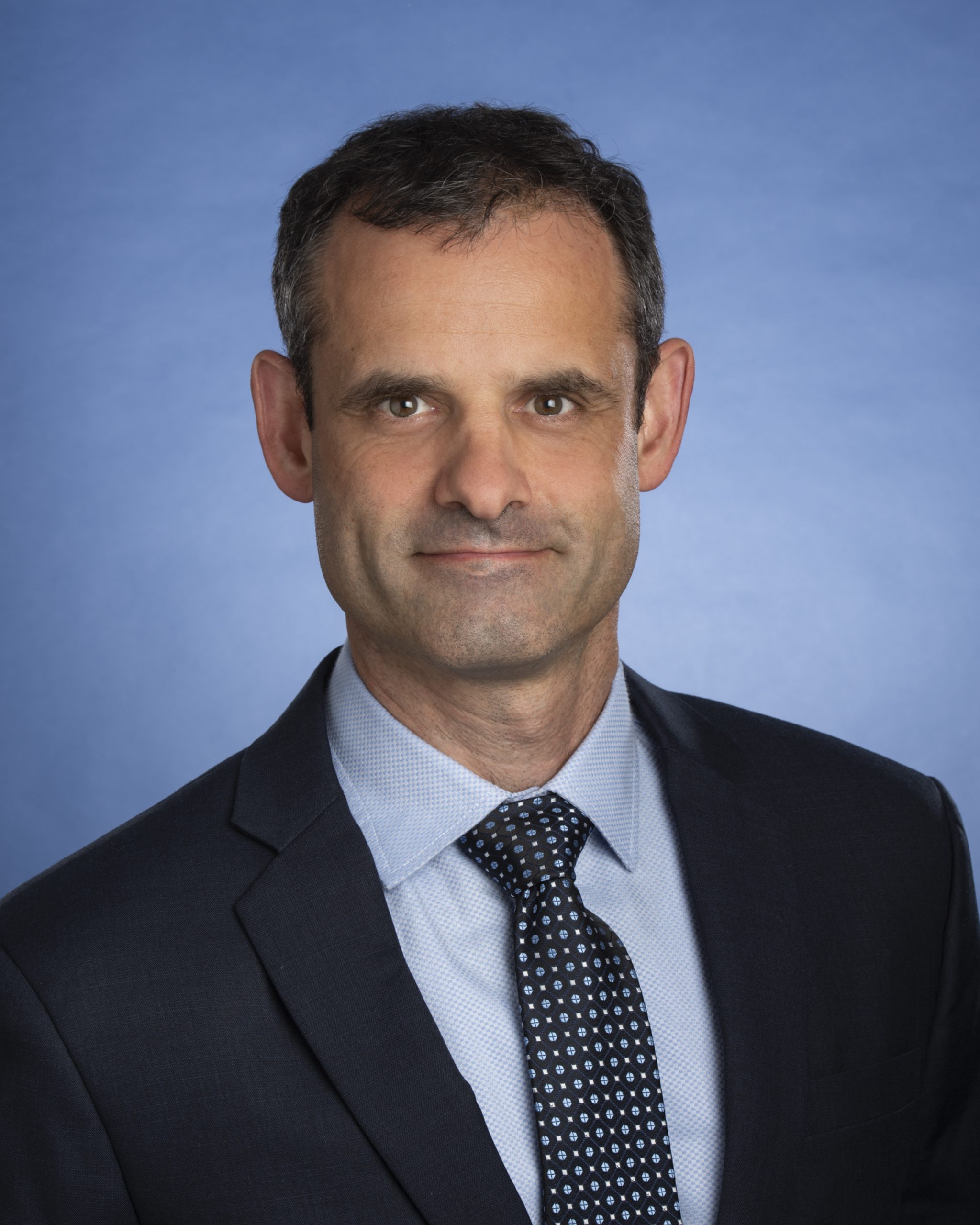 David B. Shultz, MD, PhD
Princess Margaret Cancer Centre, Toronto, ON
David Shultz, MD, PhD, completed training at Case Western Reserve University School of Medicine in 2009 through the Medical Scientist Training Program, followed by residency training in radiation oncology at Stanford University. He is a clinician investigator in the Radiation Medicine Program at the Princess Margaret Cancer Centre and assistant professor in the Department of Radiation Oncology at the University of Toronto. Dr. Shultz devotes his time equally to clinical and research work. During this phase of his academic career, he is concentrating on conducting prospective clinical trials and translational studies.
Email: david.shultz@rmp.uhn.ca
Neil K. Taunk, MD
University of Pennsylvania, Philadelphia, PA
Neil Taunk, MD, is assistant professor of radiation oncology and radiology at the University of Pennsylvania. He completed residency training at Memorial Sloan Kettering Cancer Center, and medical school and graduate school at Rutgers University-Robert Wood Johnson Medical School. His clinical interests are in breast, gynecologic, and prostate cancer and brachytherapy. His laboratory interests lie in theranostics for localized and metastatic GU and GYN cancers. Dr. Taunk works to establish interdisciplinary collaborations with radiology, medical physics, and the clinical teams in medical and surgical oncology. His research is funded by the RSNA, Basser Center for BRCA, and NIH.
Tarita Thomas, MD, PhD, MBA
Northwestern University, Chicago, IL
Tarita Thomas, MD, PhD, MBA, is associate professor of radiation oncology at Northwestern University. She specializes in a variety of radiotherapy techniques: SRS, SABR, and MRI-guided RT with adaptive planning. Her research focuses on lung and neurologic cancer, and she is interested in education, quality, and process improvement in cancer care. Dr. Thomas serves as the medical student clerkship director at NU. She completed her residency training, MD, PhD (medical scientist training program), and MBA at NU. She earned her BS from the University of Texas at Austin and was distinguished as Dean's honored graduate and Phi Beta Kappa.
Email: tarita.thomas@nm.org
Anamaria R. Yeung, MD
Gainesville, FL