Candidates Impressed by New Remote Exam Platform
2021;14(2):7
Ryan Adams, MD, Chief Diagnostic Radiology Resident, Vanderbilt University Medical Center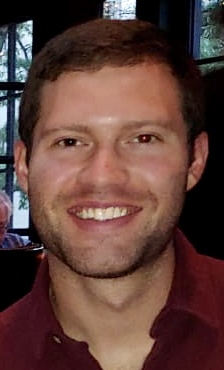 Dr. Adams, a graduate of Vanderbilt University Medical School, was in the first group of candidates who took the initial remote DR and IR/DR Core Exam in February. He will be completing an independent residency in interventional radiology at Massachusetts General Hospital, and his academic interests include medical technology, medical education, and quality improvement.
After the exam, he answered a few questions about how things went.
How much experience did you have with remote exams heading into the Core Exam?
In my medical school, all our exams were online using testing software installed on our personal computers, so I've taken dozens of remote exams.
What were you expecting going into the exam, since it was the first Core Exam the ABR has delivered remotely?
To be honest, I was expecting a very cumbersome check-in process where I would have to video chat with a proctor and show them my ID/exam room. I was fully prepared to have the exam software itself be a relic from the '90s – block design, clunky, and slow. Most importantly, I was concerned we would not have adequate image manipulation tools, specifically window/level, brightness, color inversion, zoom, etc.
How did the experience compare with what you expected?
My first thought on the practice exam, especially as someone who has written software and developed websites in the past, was, "Wow, this is actually effective testing software!" As I was taking the exam, I never felt the software was holding me back from performing my best. The check-in process was smooth and automated, no glitches. It was quick to move from question to question – no long load times. It had all the image manipulation features I needed: smooth functioning for the ultrasound cine clips, easy scrolling and manipulating a stack of CT images. Overall, I was very impressed with the testing software chosen to administer this exam.
What was the best part about the exam?
The best part was submitting the last question!
What should be improved upon?
While I overall thought the exam software and administration were very good, especially for the first virtual admission of this exam, I did feel like improvements could be made. Firstly, I think a strikeout feature to mark answers you know are incorrect would be a vital revision prior to administering the exam again. Secondly, I got multiple popups with feedback during the exam – e.g., keeping face in the center of the camera, improvements to the room scan, etc. I think those expectations could be better spelled out before the exam and condensed to one brief, personalized message at the end of a block would be adequate. Otherwise, I think there is very little to improve!
What advice would you give people who will be taking ABR computer-based exams later in the year?
My advice would be to review the room scanning requirements, make sure you have your ID with you, bring some water and a snack, and, finally, relax!
Sara Hunter, MD, Chief Diagnostic Radiology Resident, Cleveland Clinic
Dr. Hunter also took the Core Exam in February. After finishing her chief residency, she will be doing an abdominal imaging fellowship at Cleveland Clinic. She is also finishing the 16-month pathway to dual certification in diagnostic radiology and nuclear radiology.
Dr. Hunter, a member of the ABR's Initial Certification Advisory Committee for Diagnostic Radiology, talked to ABR Executive Director Brent Wagner, MD, MBA, about her experience using the new remote exam platform.
---
Help spread the word