BOG President: Stakeholder Input Key to Improving Our Processes
2022:15(6):16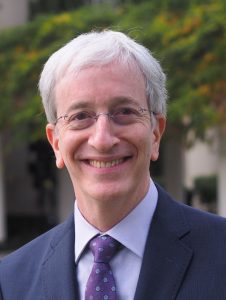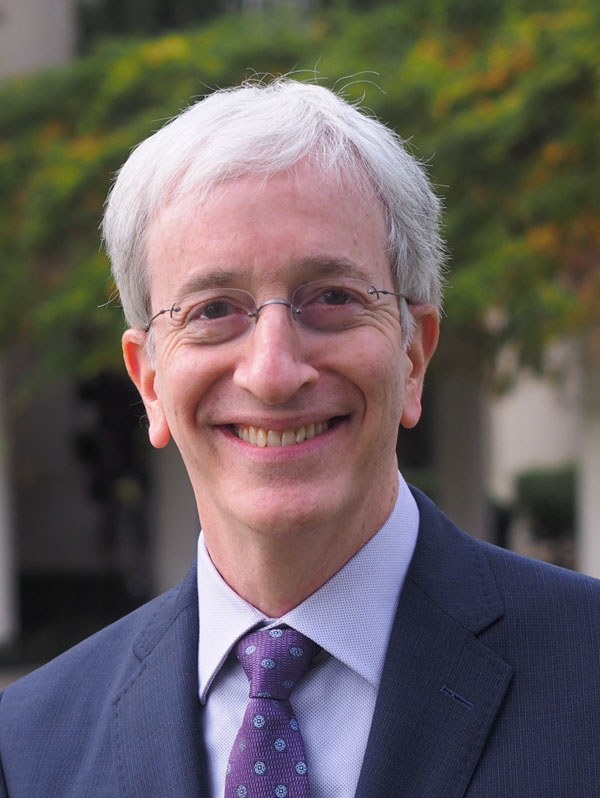 Robert Barr, MD, became president of the ABR Board of Governors (BOG) in September. Dr. Barr is a private practice neuroradiologist in Charlotte, North Carolina, and served as president of Mecklenburg Radiology Associates from 2005 to 2016.
A strong advocate for neuroradiology practice, he has been actively involved in coding, reimbursement, and coverage policy as past chair of the American Society of Neuroradiology (ASNR) Health Policy Committee and prior ASNR Advisor to the AMA/Specialty Society Relative Value Scale Update Committee.
Dr. Barr recently took time to answer a few questions about his new position.
How much time does it take to serve as the BOG President?
It takes a fair amount of time. The president meets weekly with the executive director and president-elect and helps run the monthly virtual meetings of the Board of Governors (BOG) in addition to the fall and spring in-person meetings of the governors, Board of Trustees (BOT), and staff. The president also participates in stakeholder meetings and serves as a member of many of the operational committees of the BOG, including budget and finance, bylaws, audit review, professionalism, and executive compensation, each of which holds additional meetings. Beyond scheduled meetings, there are intermittent unscheduled issues needing attention.
What are the BOG's top priorities for 2023?
For the near term, the BOG remains focused on refining our certification processes and maintaining the highest standards in our assessments. Other priorities are to improve communication (internal and external), control costs, and enhance service to our candidates and diplomates through our certification services department and website enhancements. Less visible priorities include an ongoing risk mitigation strategy throughout the organization, efforts to enhance the volunteer experience and efficiency, and more attention and support directed to the needs of our staff.
How important is it for the ABR to engage with its stakeholders?
Engagement with our stakeholders is critical, and has been core to every significant initiative we've undertaken recently, including development of OLA, introduction and timing of remote exams, implementation of our residency leave policy, and current ongoing review of initial certification for diagnostic radiology. In each case, stakeholder engagement has helped guide—and improve—BOG decision-making and policy. We have robust internal stakeholder groups, including dedicated advisory committees for initial and continuing certification in each of our disciplines (diagnostic radiology, interventional radiology, radiation oncology, and medical physics). We also meet regularly with the leadership of numerous specialty organizations and seek ad hoc stakeholder panels when necessary. We attend various annual meetings for each discipline. Lastly, we have a public member on the BOG to ensure that the perspective of the public is included in our deliberations and focus.
What are the most important things you have learned as an ABR volunteer?
Most important is the level of talent, dedication, and purpose among the staff and volunteers who lead the organization and participate at every level to ensure we meet our mission. There are over 1,200 volunteers, including those involved in question-writing and exam development and administration, in addition to the committee chairs, trustees, and governors. There are also more than 100 ABR employees, including senior management, finance and IT teams, exam developers, communication specialists, certification service representatives, a dedicated psychometrics team, and many others.
I was asked to join the BOG in 2017 largely because the BOG wanted to enhance the voice of those in private practice and bring an outside perspective. I hope I have met and continue to meet that need. But I quickly realized that while the ABR was not perfect, it was also not "broken." In fact, it had and continues to have the most important element in place—volunteers and staff who are expert at what they do, are dedicated to the work and the mission, believe in the value of board certification to both our patients and our specialties, and are thoughtful and committed to improvement. I think the ABR embodies the best of our various disciplines, and ABR staff in all the critical areas bring impressive credentials and experience.
What would qualify as a successful term for you when it ends in 2024?
The experience of the past few years has suggested we need to prepare for the unexpected, and I hope we are able to navigate whatever comes our way while remaining committed to our core mission and looking for ways to improve how we achieve it.
I hope our candidates and diplomates recognize how hard we work to improve the experience while staying focused on the value of board certification for the benefit of our patients and our respective specialties. But I recognize that what people most want from their certification board is that they don't have to think about it—the exams are fair and match what is being taught during training, and that for those in practice, the process works, seems reasonable, and doesn't interfere with the rest of their lives or careers.
I hope that our volunteers feel that we appreciate their efforts and take active steps to improve efficiency and enhance their experience. I hope our staff feel supported and valued and can take pride in continuing to help produce the best overall certification process possible. And I hope that we continue to play a limited but crucial role in ensuring the quality, safety, and value of our respective disciplines for the benefit of our patients.
---
Help spread the word