Marina I. Feldman, MD, MBA; Desiree Morgan, MD; and Andrea K. Ng, MD, MPH, became members of the ABR Board of Governors (BOG) during last week's Board meeting. Drs. Morgan and Ng were members of the Board of Trustees (BOT). Dr. Feldman joins the BOG after applying during the ABR's open recruitment last year that drew more than 120 applicants.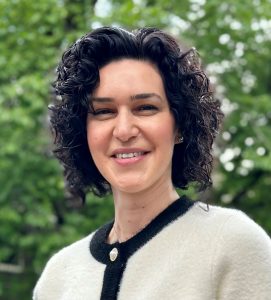 Dr. Feldman specializes in breast imaging, with 12 years of experience in a community hospital setting. She is the imaging founder and co-director of the Elliot Breast Health Center in Manchester, New Hampshire, where she leads a multidisciplinary team. She has held physician leadership posts in the Elliot Health System, including serving on its Board of Trustees, since 2020. She was part of the breast commission of the ACR Economics Committee from 2011 to 2015 and co-authored ACR BI-RADS Fifth Edition in 2013.  
Dr. Feldman earned dual bachelor's degrees with honors in economics and biology from Brandeis University in 2000, and her medical degree and an MBA in healthcare management at Tufts University School of Medicine in 2005. She completed her diagnostic radiology residency at Maimonides Medical Center in Brooklyn in 2010 and a fellowship in breast imaging at Northwestern Memorial Hospital in Chicago in 2011.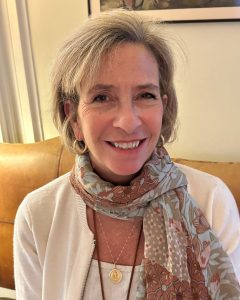 Dr. Morgan is a tenured professor and vice chair for education in the department of radiology at the University of Alabama at Birmingham (UAB). She has been an ABR volunteer since 1998 and was named to the BOT in 2018. She earned her bachelor's degree with honors in microbiology from the University of Georgia in 1984 and her medical degree from the Medical College of Georgia in 1988. She completed her diagnostic radiology residency at UAB in 1993. She is a former program director who serves as the UAB Heersink School of Medicine's Barfield-Carter Learning Community Lead Mentor. 
Dr. Morgan has enjoyed participating in American Roentgen Ray Society (ARRS), Radiological Society of North America (RSNA), Association of University Radiologists (AUR), and Association of Program Directors in Radiology (APDR) activities. She was a member of the executive board of the Society of Abdominal Radiology (SAR), serving as president in 2020, and is on the executive board of the Society for Advanced Body Imaging (SABI). She is mother to three aspiring physicians, and enjoys traveling, hiking, and cooking gourmet meals with John, her husband of 38 years.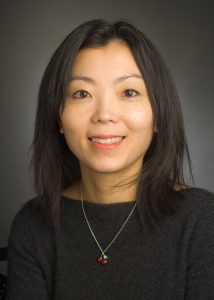 Dr. Ng is a professor of radiation oncology, distinguished chair in clinical radiation oncology at Brigham and Women's Hospital, and vice chair of faculty promotion and advancement at Dana-Farber Brigham Cancer Center, Harvard Medical School. She has been an ABR volunteer since 2004 and was named to the BOT in 2018. Dr. Ng earned her bachelor's from the University of Rochester in 1990, medical degree from Harvard Medical School in 1994, and master's from the Harvard School of Public Health in 1998. She completed her radiation oncology residency at the Harvard Joint Center for Radiation Therapy in 1999. 
In addition to volunteer work at the ABR, which includes membership on the professionalism committee, she has served in leadership roles at the American Society of Radiation Oncology (ASTRO), including chairing the annual meeting education committee, Best of ASTRO, and annual meeting scientific committee. She has also served as chair of the American College of Radiology (ACR) Appropriateness Criteria-Hodgkin Lymphoma Work Group Expert Panel. She is a member of the Steering Committee of the International Lymphoma Radiation Oncology Group (ILROG).
---
Help spread the word