Remembering Bob Hattery, a Leader in Uroradiology and Former ABR Executive Director
By N. Reed Dunnick, Associate Executive Director for Diagnostic Radiology
2023;16(2):11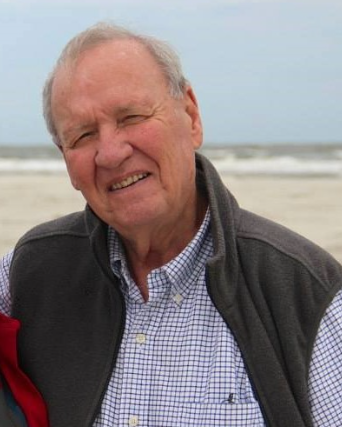 Physician, scientist, administrator, husband, and father, Bob Hattery passed away peacefully on Saturday, February 11. He was admired and respected by all who knew him.
After his father died of a cardiac event at 50 years of age, when Bob was only two, Bob and his mother moved from Phoenix to Indiana to be near their extended family.  Bob was raised in Akron, a small town in northern Indiana. He would proudly point out that Akron had a stop light, though it was only a blinking red light. Having grown up in rural Indiana, I felt a special kinship with Bob. We also shared an interest in genitourinary tract radiology and followed Big Ten sports.
As still is the case with many young Hoosiers, Bob wanted a career in professional basketball. However, being vertically challenged, he wisely chose medicine. After completing both bachelor's and medical degrees at Indiana University, he took his internship at Parkland Hospital in Dallas. Bob then completed his radiology residency at the Mayo Clinic in Rochester, Minnesota, serving his last year as chief resident. He satisfied his military commitment by spending two years as a flight surgeon at Lackland Air Base in San Antonio.
Fascinated by the physiology of an excretory urogram, Bob was an early leader in genitourinary tract radiology. When the Mayo Clinic became one of the first institutions in the United States to obtain a CT scanner, Bob quickly investigated the cross-sectional images of the kidneys. His first paper on CT of the kidneys was published in Radiology in 1974.
Bob published more than 150 peer-reviewed papers, most being heavily skewed toward CT of the urinary tract. He also wrote one of the first papers on MR urography. While he recognized that we must continually advance the field through research, he never let it interfere with caring for his patients. Bob understood that we must always put the patient first, an easy fit with the culture of the Mayo Clinic.
Administration takes work – preparation, participation, and follow-through – but Bob made it look easy. At Mayo Clinic, Bob served as chair of the Department of Radiology from 1981 through 1986. The department prospered during his leadership and, in 1989, he was elected to the Mayo Group Practice Board and two years later became its chair. In 1990, he became a member of the Mayo Clinic and Mayo Foundation Board of Governors, where he served as chief executive officer.
Despite these many demands on his time, Bob was also able to make major contributions to his professional societies. He played important roles in all of them, but especially prominent was his work in the Society of Body Computed Tomography/Magnetic Resonance (now the Society of Advanced Body Imaging) and the Society of Uroradiology (now merged with the Society of Gastrointestinal Radiology to form the Society of Abdominal Radiology); he served both as president. In 1994, he became a member of the Executive Council of the American College of Radiology, and in 1998, he was elected to the Radiological Society of North America (RSNA) Board of Trustees. As liaison for publications and education/communications, he provided oversight for Radiology, Radiographics and the RSNA News. He was also responsible for the Publications Council and the Public Information Committee. He became RSNA chair of the Board in 2004 and president in 2006.
After having served as a volunteer for the American Board of Radiology (ABR) for many years, Bob was selected as the trustee for genitourinary tract radiology in 1995. During his seven years on the Board of Trustees, Bob also served as secretary/treasurer, vice president, and president. When M. Paul Capp, MD, retired in 2002, Bob became the executive director, a position he held until 2007.
Dr. Hattery received numerous honors during his career, including the Hartman Gold Medal from the Minnesota Radiological Society, and gold medals from the Society of Uroradiology, American College of Radiology and the Radiological Society of North America. However, his family brought him the most joy. Diane, his wife for 56 years, was his companion and confidante. They doted on their daughter, Angela; son, Michael; and their grandchildren Travis, Emma, Logan, and Jack.
Bob's death leaves an immense void for his family, friends, and colleagues, including the community of genitourinary radiologists. He will be missed dearly. While his absence will be difficult, he leaves behind a huge legacy for his family and for the many radiologists who will follow in his footsteps.
---
Help spread the word