ABMS Multi-Specialty Portfolio Program
Last verified on November 9, 2021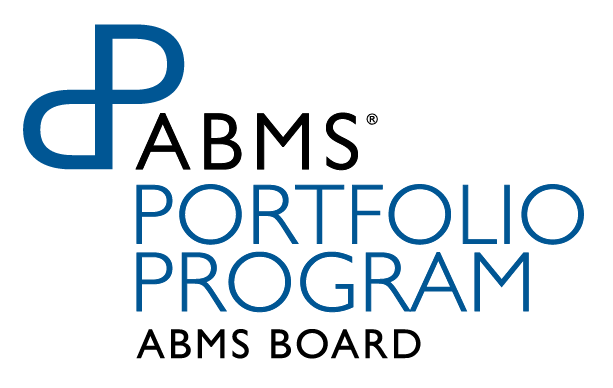 A few leading U.S. healthcare institutions have implemented effective, intra-system and system-wide quality improvement (QI) programs characterized by physician champions, effective participant training, dissemination of QI principles, establishment of a culture of improvement, investment in key personnel and infrastructure, and demonstration of outcomes. Effective QI programs in these institutions encourage groups of healthcare providers across multiple specialties to participate together in common project(s) of mutual interest and potential benefit.
Engaging groups of healthcare professionals in practice-relevant QI projects that meet specified criteria and simultaneously fulfill MOC Part 4 requirements is a potentially powerful way to advance healthcare quality and safety, while reducing the burdens on diplomates, administrative support staff, departments, and institutions. All these potential benefits can be realized through the ABMS Multi-specialty Portfolio Program.
Because the ABR joined the ABMS Portfolio Program in July 2014, QI efforts involving ABR-certified physicians and QI efforts in the field of radiology may now be submitted by institutions that have been approved as Portfolio Sponsors for MOC credit through the Portfolio Program. Incentives for participating in the Portfolio Program include the following:
Continue QI efforts of your institution without changing course.
Gain deemed status for project review and approval, oversight, and monitoring.
Enable the entire MOC Part 4 effort to align with institutional QI priorities. The sponsor can recruit participants into prioritized projects.
Provide a structure for recognition of QI efforts for care and care coordination delivered by interdisciplinary teams.
Achieve implementation of MOC Part 4 activity as a part of workflow, rather than as add-on work that individual diplomates or small groups of diplomates must do.
If you believe that your healthcare organization or institution may qualify as a Portfolio Sponsor, you can find more information at http://mocportfolioprogram.org.
MOC Part 4 Credit for Individual Participants. Physicians who meaningfully participate in QI efforts that meet the Portfolio Program standards and guidelines will be granted MOC Part 4 credit. Sponsors can approve QI efforts for MOC Part 4 credit using the Portfolio Program standards and guidelines and report physician participation in those efforts directly to the ABR.